my name is lauren, and i am the proud 'parent' of an amazing 6 1/2 month old blue nose pit bull terrier named milo agathon. we, my partner and i, were very lucky to find a great local breeder, and have spent the last 5 months raising an amazing puppy. once his body matures, we plan on training him to be a weight puller, like his parents and grand parents!
---
Newborn Bully
Posts: 185
Joined: Sat Feb 16, 2008 7:02 pm
Location: Shenandoah Valley, VA
---
---
Matured Bully
Posts: 571
Joined: Sat Jul 05, 2008 4:39 pm
Location: Jackson, MI
Contact:
---
Bully Lover 4 Life
Posts: 1479
Joined: Fri Nov 30, 2007 3:20 pm
Location: Florida
---
Addicted to PBF
Posts: 5463
Joined: Thu Mar 22, 2007 9:53 pm
Location: West Allis, Wisconsin
Contact:
---
---
1. My basic stats:
i am a female, 35 years old, project and program manager in the IT field. i live in bozeman, montana, with my life partner, his daughter (soon to be 6), our cat (rufus) and milo agathon (our APBT).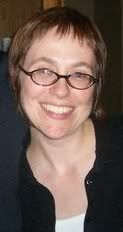 2. My history with the breed and how I got into it:
my partner and i have had dogs all our lives. after getting settled in bozeman and finding a place where we could have a dog, we decided it was time. for the first year of our living together we had talked about getting an apbt, and researched both about the breed and breeders throughout the country. neither of us had one before. we found a good breeder within 100 miles of where we live, and when the time was right, contacted them and started talking. they had a litter that was 6 weeks at the time; we went and met all of the remaining puppies and their dad...found that they were all very well adjusted, and picked milo. he is a GREAT dog...we are truly sold on the breed!!!
3. What I like about the breed:
they are loving, loyal, sensitive, strong, protective, sweet, playful, smart, agile, fast and very determined....not to mention of the most snuggly and social dogs i've ever met.
4. My own dog: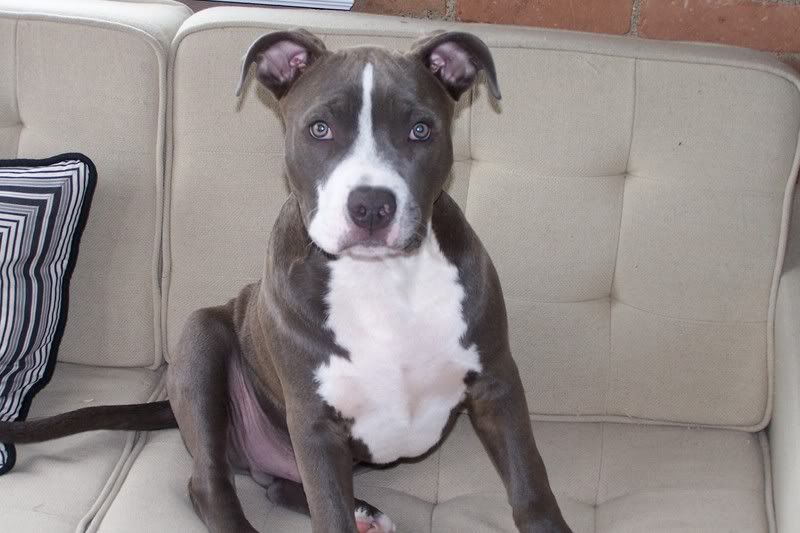 milo agathon...he is my heart. he is truly the family dog...he shows no favoritism. we take him sprinting daily, as well as for walks. on average he puts on 10 lbs a month, so he is 7 months at 70 lbs. that is a picture of him at 4 months in my avatar as well.
5. My APBT-related interests (the obedience, agility, etc., and our goals for the future):
outside of continuing to sprint and migrate with milo, we will begin his weight pulling training in another year or so (when we move to the ranch). he loves to climb as well, so i may build an agility course on our property to properly channel his need to 'do'. we also plan on breeding milo, so he has not been fixed.
6. My unrelated interests, including my other pets:
currently i am working on my PhD in IT and boxing training in my spare time (3 -4 days a week). we have a tendency to do things as a family, so we do our homework together and exercise as a pack as well. milo comes with us almost every where we go...and he is SO good that we have been able to leave him home alone, with run of the house, since he was 4 months. rufus, our dsh cat, is just a year old, and the two of them are the best of friends. since the cat was older (and bigger) than milo when we brought milo home, rufus is the dominant one...and they play very well together. here is rufus as a wee kitten: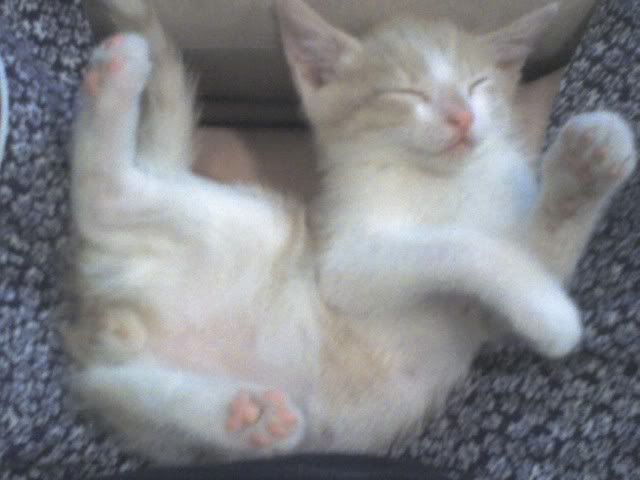 7. read a bit more about me, if you are interested enough (the blog):
http://darthcricket.blogspot.com
---
---
---
---
Who is online
Users browsing this forum: No registered users and 11 guests