Hi everyone. My name is Burt and I'm the proud dad of 3 dogs. Buddy is a lab mix, Bailey is a cocker spaniel mix and Belle is a pibble.
Belle competes in disc dog competitions and is pretty good at it. My 12 year old son also competes with her. He's actually won more medals than I have! We have recently started fostering pit bulls with a local rescue here, we placed our first one in a forever home and are working to find a home for "Nuxy" right now.
We are very active in promoting a positive image for pit bulls and look forward to seeing what's going on here at the forum.
Here are a couple of photos: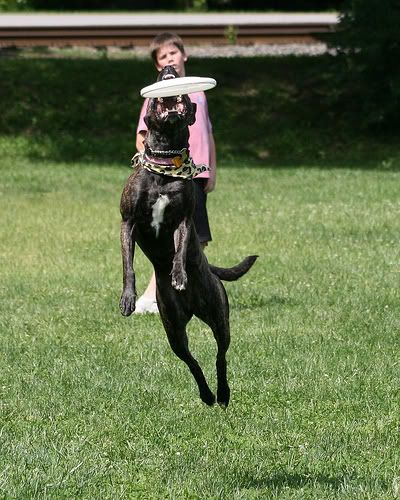 My son and Belle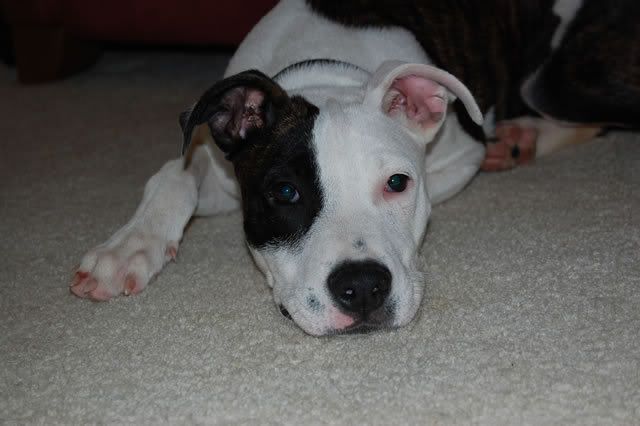 This is Nuxy, our current foster dog. He's 6-7 mo. old.