Hello, everyone.
I am April. I live in central Indiana with my boyfriend. We have 2 dogs, 3 cats, and 6 rats.
The dogs are Ranger and Dooku. Ranger is a male pit mix that my boyfriend found as a stray before I met him. We aren't exactly sure what his breed is. Dooku is a female GSD that my mom bought from a breeder, then gave her to me when she moved and couldn't bring her.
The cats are Vivi, Ryoohki, and Edea. Vivi was a stray cat that I found who ended up having kittens and Ryohki was the one I kept. Edea was my sister's cat, but she had too many cats (mostly fosters) when she found out she was pregnant, so she rehomed all of her fosters and let me take Edea.
The female rats are Nymph, Ashe, Penelo, and Unico. And the males are Cid and Smeagol. The males are neutered, and they all live together in a Ferret Nation cage.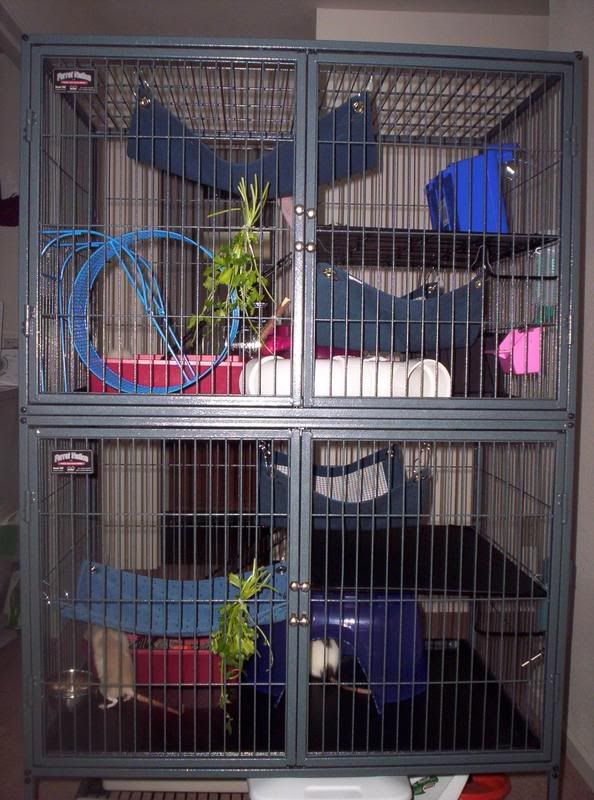 [/img]