Hello everyone!
My name is Victoria, i am 18 years and living in California with my boyfriend. We own a pit bull mix named Houdini. He is just about maybe 5 months or 6 months. I also own a wired hair rat terrier and a black cat named Kiki.
I used to be afraid of pits because of their false portrayal in the media but I came to know pits and they are just an amazing breed. The way I came to knowing more about pits is by my boyfriends roomate and my sisters pits. I also did a lot of research and read a lot when we got Houdini and it makes sense now.
Right now, I do believe our training with our pit is out of whack. I'm almost embarrassed to type it out. In the future, I definitely want to put Houdini into weight pulling but I don't know how I can achieve it. So i'm looking forward to the advice you guys can give me.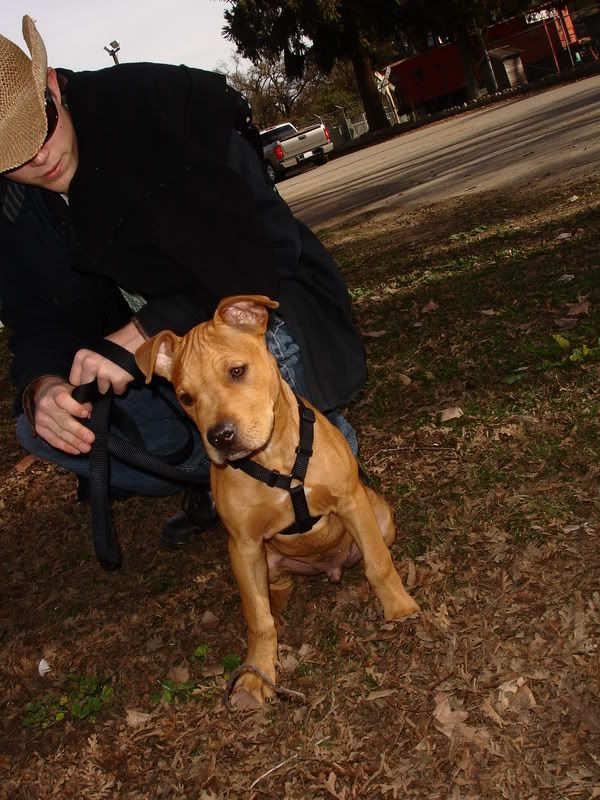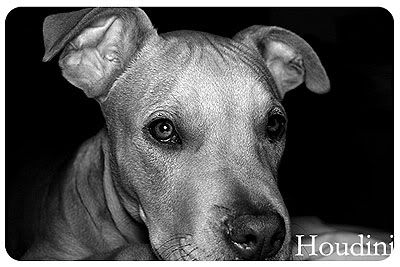 I also own a wire hair rat terrier dog named Wally, black cat named Kiki, and Mollies. I like photography, web design, and anything creative (scrapbooking, writing). My boyfriend on the other hand is a fish breeder.
Thanks for reading