Oh my gosh, what a sad picture. Best wishes on the upcoming surgery.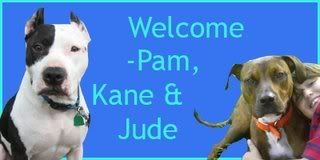 ---
Best wishes on his surgery.
Thank you for rescuing your two pitties!
We made the same mistake and that is how we ended up with our little man too!! He is a 50lb pit and it was the best mistake ever!!
---
47lb isn't very tiny at all!
---
---
Who is online
Users browsing this forum: Bing [Bot] and 8 guests