Hi everyone, my name is Kati. I am a 23 yr old married APBT owner who resides in NC currently. I am originally from Detroit, MI and spent a few years outside of Atlanta, GA prior to NC. My husband is 30 and was a breeder for a couple years before we met. We currently have 2 staffys...Apollo is a 4yr old male who was rescued by my husband's family in WV. He was abandoned in a dumpster as a newborn, and was lucky to be found and brought back to health by their local vet. We took him in at about 4 months and have watched him grow into a loving big boy.(He is our protective grouch at times. He has more bulldog characteristics and can be the LAZIEST dog I have ever met.) We also have a 3yr old female who was purchased outside of a Walmart because I am a sucker.
. She is an amazing dog and has also had to earn her way into Apollo's heart, but is his favorite girl to cuddle with as well as pick on. hehe. (Kowa is fun-loving, carefree, and a handful too...but with age comes wisdom i guess
) She loves tennis balls and playing catch...she also likes destroying them into patches of tennis ball fuzz in the yard
.
I'm a APBT lover. I grew up with a family who was very involved in showing & breeding dogs, but they happened to be Great Danes hehe, so to me, PBs are babies! I love to work with my dogs and train them to be the best they can be. I am a very patient momma and I tend to spoil, although, I try to restrain myself
. I read a lot of books before we decided to own APBT because I felt I needed more knowledge of the breed before I attempted taking any in. I am sure glad I did! I also have lurked around this community for awhile, and I adore the forums and knowledge base here!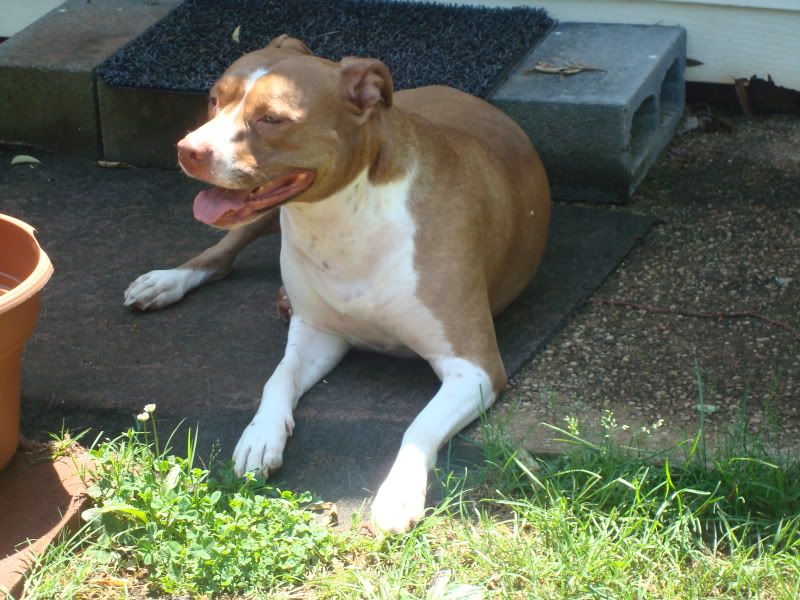 here is Apollo enjoying the shade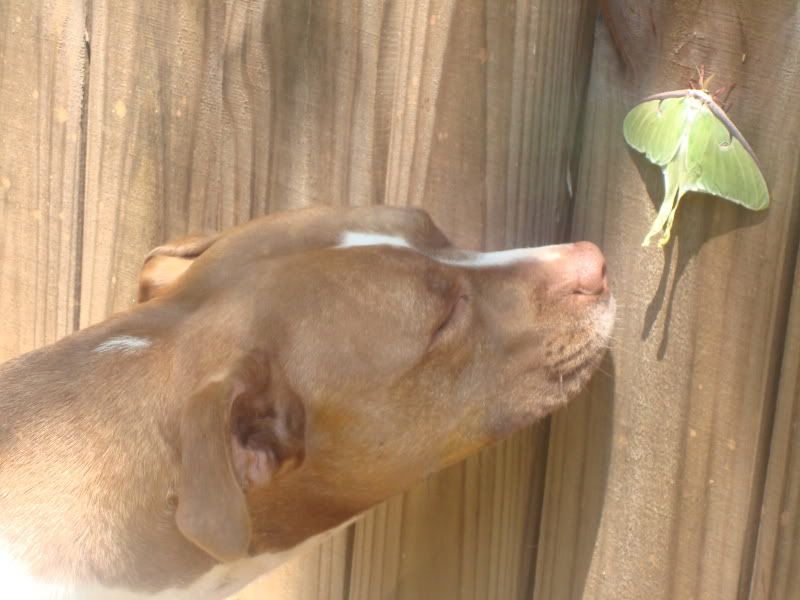 Apollo inspecting nature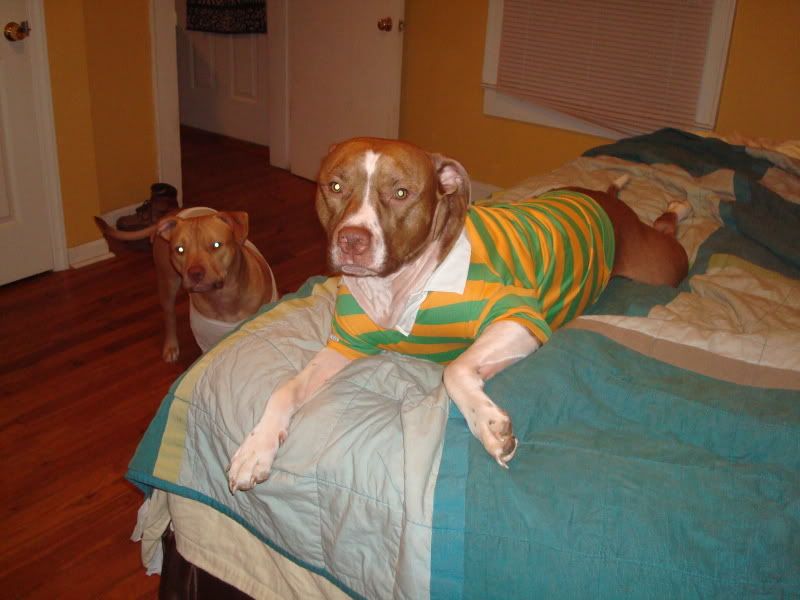 The pups in some threadz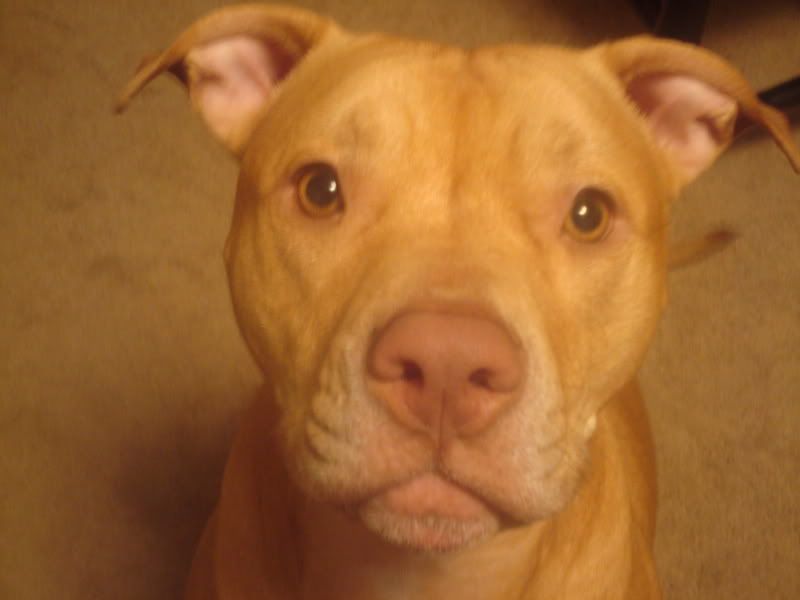 Introducing....KOWA (aka Princess Magillicutty)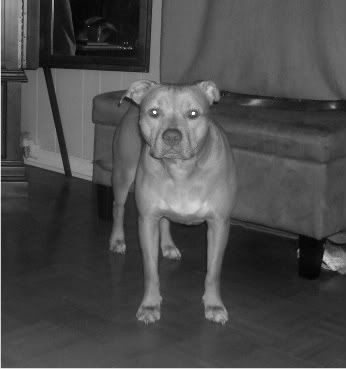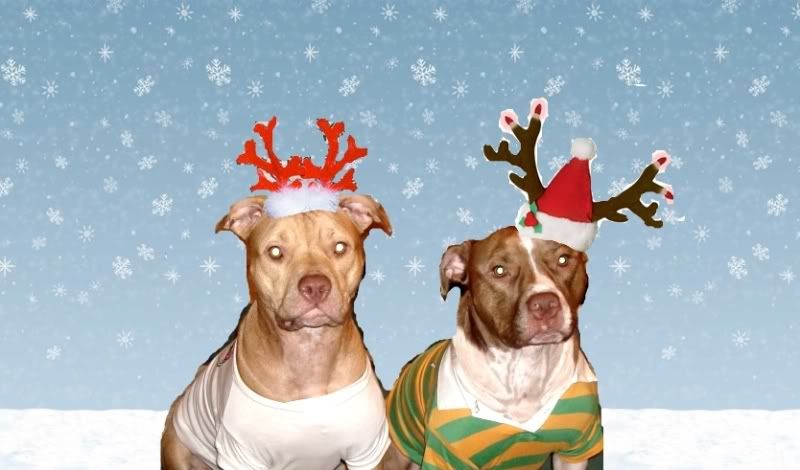 My yearly "mom moment"....Christmas Cards of the Pups...they really are as mad at me as they look there...
xo.Kati.