Hi, my name is Amy, I'm 35 and live in Quincy, MA. My pup is almost 3 and his name is Gargamel. He was taken from his litter when he was about 4 weeks old due to them turning on him. It was touch and go and by 5 and a half weeks he went home with my boyfriend. He is an American Staffodshire Terrier. I love all the bully breeds, but am partial to my boy. Of course he is super smart and the best pup there is
Love chatting and learning new things and about new people and of course the dogs. Mel loves balls, all kinds, all sizes and needs to have one in his mouth or near by every waking moment. I have been on here for a while but never actually posted.
Look forward to hearing your stories. Hope to have some good conversations and hope you all have a nice day!
With his family, pre drama
here is my boy around 3 months
1 year
keeping busy while I work
Loves his flirt pole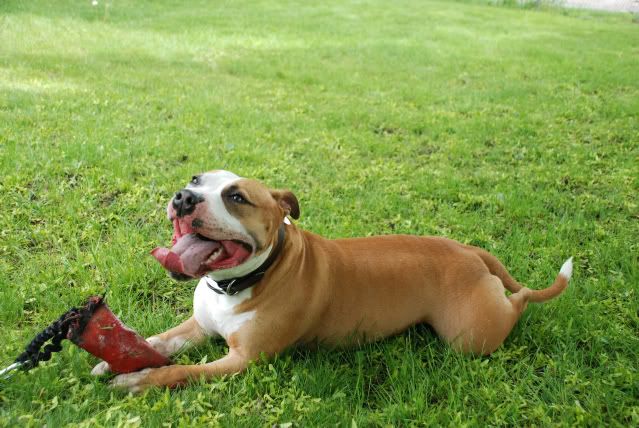 and the beach
cooling off in a lake
loves to tug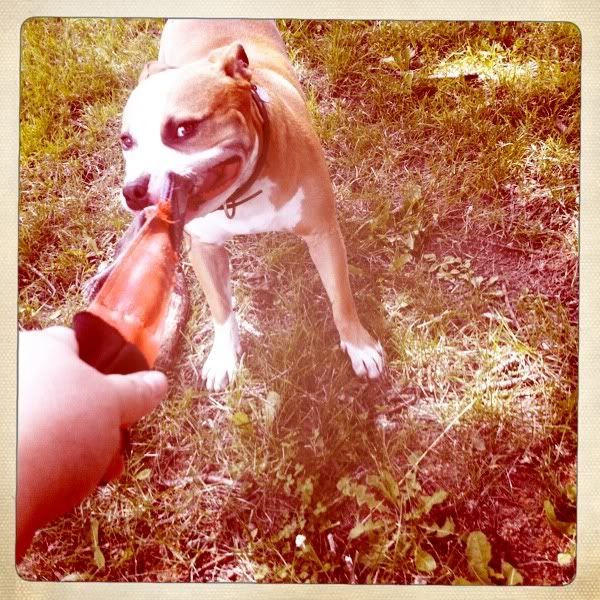 hates being dressed in costumes (first and last Halloween,
, is looks could kill)
my ghetto spring pole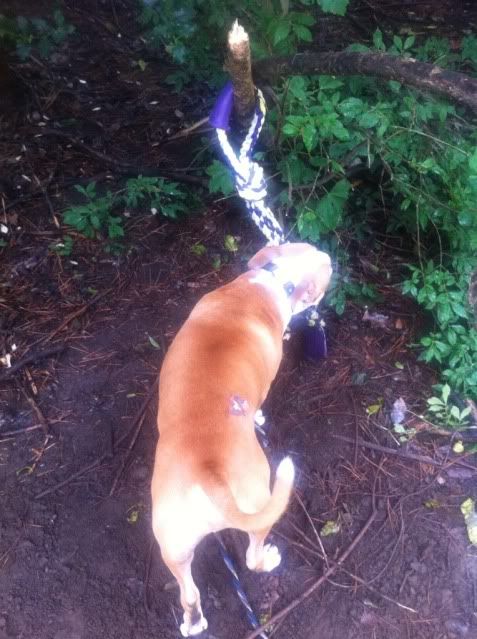 and here he is a few months ago, had to cheat since he is not a fan of hats...