Hi,
Been a staffy owner for over 20 years.
After I lost my last bitch , took the plunge and went for a blue staff pup which has since turned into something else entirely , he's 11 months old now and very slim and tall so we've been questioning his staffy roots , no that it matters anything to me as he is a true loyal friend that keeps me very busy and out of the house.
At the moment he's great with other dogs and people and has been socialised since the day I got him , I have read a lot of stuff on the net about these dogs changing their temperment as they grow older.
So i decided to educate myself by coming on here where people have good experience and for me to ensure Im doig the right thing with food , exercise , other peeps experience
Here's afew pics of him at 8 weeks , 5 months and present day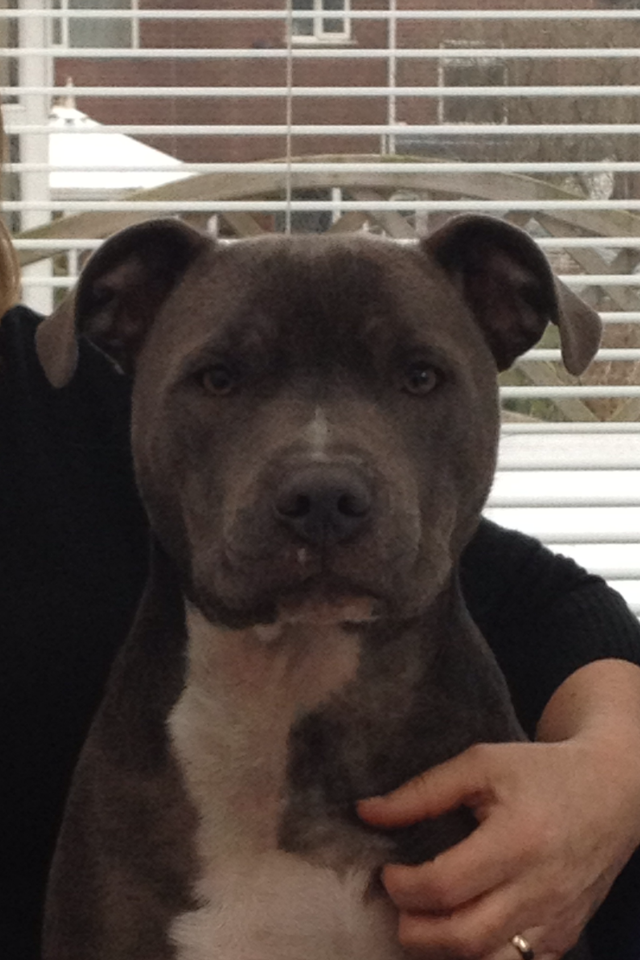 What kind of dog would you say he was?