Hi! My name is Kristina, and I live in Arkansas. I have an adopted pitty, Hiro, who my husband and I adopted from a kill shelter where BSL was in effect. We got her in December, and We thought adopting an adult dog would be easier. Boy, were we wrong! Her last owner had basically just thrown her in the back yard and left her. (She had escaped and was trying to take food from a convenience store) She was not house trained and didn't even know basic commands. But in the few months we've had her she's come so far! I am so glad we chose to adopt her instead of buying a puppy. I love taking her out to walking trails and pet stores. No matter where we go, people can't seem to get over how pretty she is!
I grew up loving pit bulls. They are such amazing dogs when just given the chance. I've had multiple pits and pit mixes growing up as well as dobermans, Rottweilers, and German shepherds. But pit bulls were always my favorite.
We also have a cat named Ony. He was also a rescue. He's finally starting to like Hiro and I even catch him cuddling with her sometimes.
I love animals and plan on going to school to be a vet tech. I enjoy anime, world of warcraft, and reading manga and classic literature. (I'm lame, I know) Hahha.
I look forward to being part of the forum!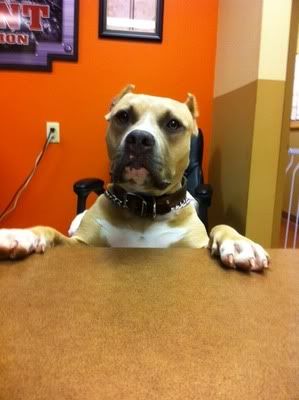 One of the first pictures I saw of Hiro.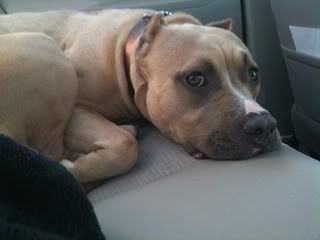 Ready for our 3 and a half hour drive home from the pound!
Hiro and Ony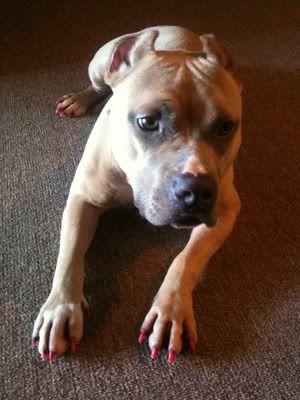 Got her nails painted pink!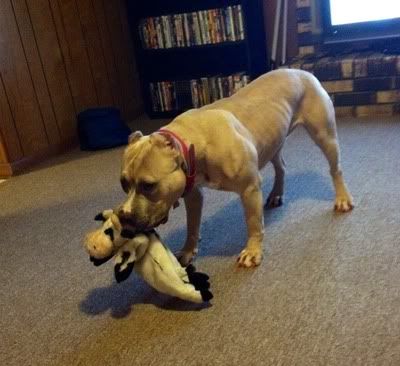 Her fave toy!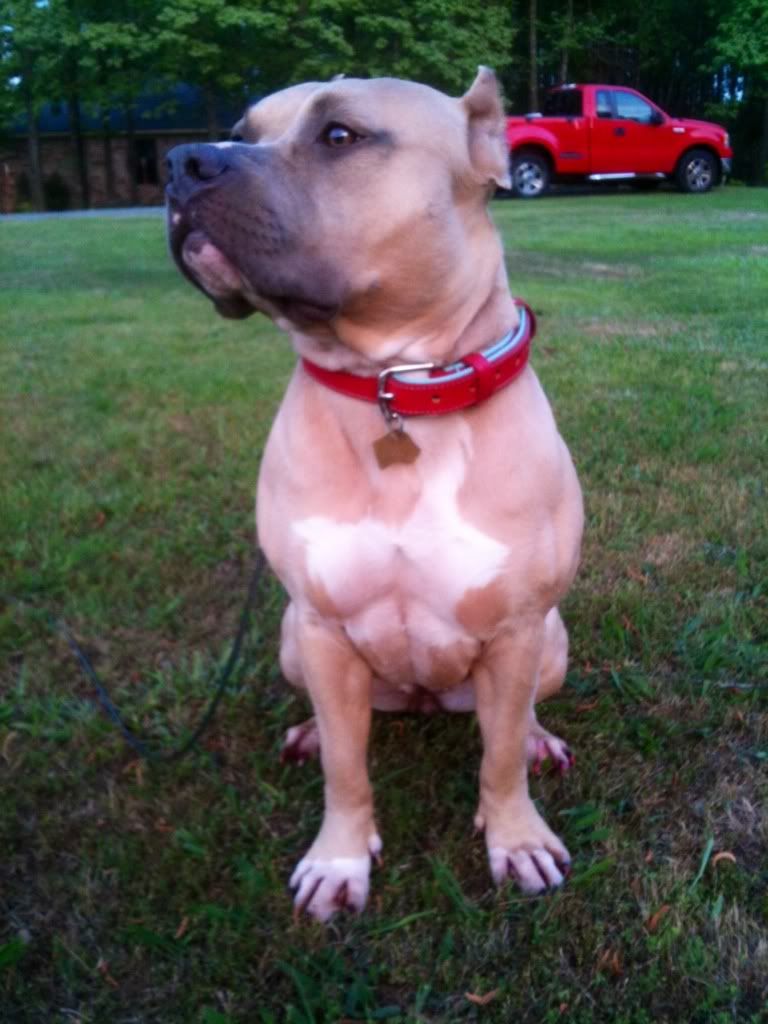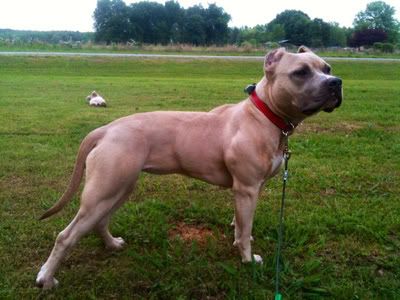 Posing pretty for pictures.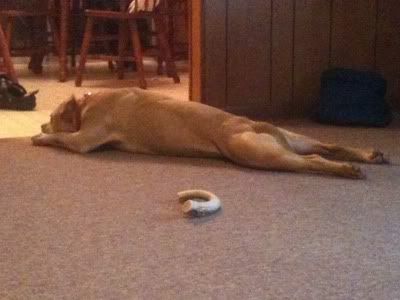 Exhausted after long day of playing!