Greetings all! VERY happy to have found such a wonderful forum!
The article that my boyfriend wrote a few weeks ago will explain the loss of Jasmine, my 12 year old Am staff and my best friend ever:
Good-Bye, Old Friend
I got the call I was dreading all day at about 4:30 yesterday afternoon. My girlfriend, Liz, was in tears. She somehow, between sobs, managed to tell me that I needed to leave work and come to the veterinarian's office where she was comforting Jasmine, our twelve year-old American Staffordshire Terrier (Pit Bull for all you lay people out there).

Jasmine hadn't been doing well at all.

Over the course of three weeks, her health had deteriorated at a fairly slow and steady pace. Almost a month ago, when we first started noticing changes in her behavior, we brought her in for an initial visit. Her arthritis had always been a problem, but this was different. Her hind legs were going out from under her, she had obvious trouble concentrating (We had to yell at her to get her attention), and she had lost pretty much all of her energy. The vet presumed she had a "mini-stroke," prescribed steroids and painkillers for her legs, and told us there wasn't much we could do except to monitor her. If she got better, she got better, if she didn't then we'd have to deal with a loopy dog that walked like a drunk. Trying to keep an optimistic view of the situation, it wasn't really discussed what would happen if she got worse other than to make another appointment.

Over the past three days, a slow and steady decline took a turn towards a rapid descent. She couldn't walk more than a couple of steps without having to resort to dragging herself across the floor using her front legs if she was lucky enough to even manage that much. On top of that she wouldn't eat, was soiling herself, and would whimper and cry throughout the night. An emergency visit to the vet was in order to see what, if anything, could be done.

I arrived at the vet about a half hour later and the receptionist led me to an examination room. A sight I was completely unprepared for then greeted me: Liz was in tears and sitting next to Jasmine, who was quietly moaning and violently shivering on the cold tile floor. I immediately dropped to my knees and hugged Jasmine. It was all I could think to do.

The vet who was standing next to Liz began to speak. The rational part of my mind that processes words and sentences shut down. All I could do was stare at a spot on the floor directly in front of his feet as he spoke. My mind was telling my head to nod understandingly at the appropriate moments, but my head was in revolt and would not respond in kind. My mouth was parched and the dried saliva on my lips stuck them together like glue. My throat burned as I held back a throbbing wall of sobs. The occasional word punched though. I somewhat remember hearing "cancer" and "spine." The only thing that actually registered with me was when he asked if Liz and I would like a few moments alone to talk it over. Only then was I able to mutter an unintelligible, "Yes."

He left the room and we both simultaneously lost it. In between heaving sobs, Liz handed me a wad of tissues, and then another wad, and then another. Jasmine The Fearless Lizard Chaser, Jasmine The Dingo Bone Destroyer - Our unconditional pal, chum, buddy, and friend lay shivering and quietly whimpering on the floor. I wanted to die with her.

When we had composed ourselves enough to have a conversation about the matter at hand it was short and sweet. As much as it would tear us apart inside to let her go we knew that, for her sake, what was the only right thing to do. She couldn't tell us what she wanted and she didn't have to - We knew. Her quality of life was, at this point, forever lost.

The vet entered the room a few minutes later asking us what we had decided. After giving our answer he left us alone to spend a few last moments with Jasmine. We spent the next five minutes hugging her and bawling uncontrollably.

When he finally returned, he had a female assistant with him. She knelt down behind Jasmine to hold her steady. The vet explained to us what we could expect after he injected her with the euthanizing agent. Liz and I sat on the floor next to Jasmine, gently stroking her quivering body and telling her how much we loved her over and over and over again.

The next few moments were a rapid-fire succession of events. The doctor stuck Jasmine with the syringe, began injecting her, and before the plunger had made a third of its downward journey, her tongue
led out of the side of her mouth and she went limp. Her eyes remained open - Staring blankly out at a destination we will only know when our time to join her comes. It was the most peaceful and serene thing I've ever witnessed. In one moment she was in agony and in an instant she was finally free. I couldn't have been happier for her - I lost it again.

Liz couldn't take it anymore. She excused herself, got up, and left the room. The female assistant gently laid Jasmine down on the floor and left, presumably to comfort Liz. I was left in the room with the vet, who had now taken out his stethoscope and was listening to Jasmine's heart. I kept looking over to him, waiting for the affirmation that Jasmine's pain and suffering was truly over. Less than a minute later (My God, it felt like an hour) I finally got my answer when he took off his stethoscope, looked over at me, and said, "She's passed."

I thanked him and he left the room so that I could have one last conversation with Jasmine. I thanked her for being a good friend and quietly reminisced over a few of the good times we've had together. I leaned down, kissed her on her cheek, and asked her to put in a good word for Liz and I when she got to where she was going.

That night, Liz and I sat on the front porch drinking beer, listening to music, and sharing memories about Doggy Heaven's newest angel. Occasionally we would tightly hug each other and cry. The healing process had begun. It isn't going to be easy, but are determined to be just as courageous as Jasmine always was. She would've wanted us to be happy that she was no longer suffering. She would've wanted us to have a party to celebrate the time we had together. And into the small hours, I'll be damned if we weren't doing just that.

Jasmine. You had a good run and lived a full and happy life while you were here. I know you've only been a part of my life for the past two and a half years, but you brought more joy into this life than I can ever express with words. I only hope I was half as kind and loving to you as you were to me. Thank you for being a good friend and a courageous companion. Oh, and don't forget to put in a good word for Liz and I when you get settled into your new digs. We love you and miss you very much and we'll see you again before you know it. Good-bye, old friend.


Now, on to the newest member of our family. Precious. Her name definitely fits. Such a sweet girl, I don't tink there is a mean bone in her body. Furthermore, I keep telling my BF that I think Jasmine "injected her soul" into Precious, for she acts almost the same in every way, to the point that it is almost eerie!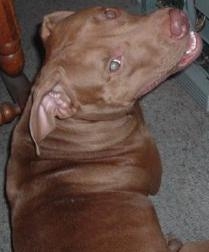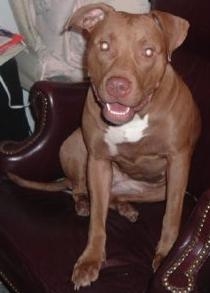 Glad to be here!