Tobias "Toby" Carter
Born April 13, 2005
American Bulldog/Pitbull Mix
24.2 lbs and Beautiful bright green eyes!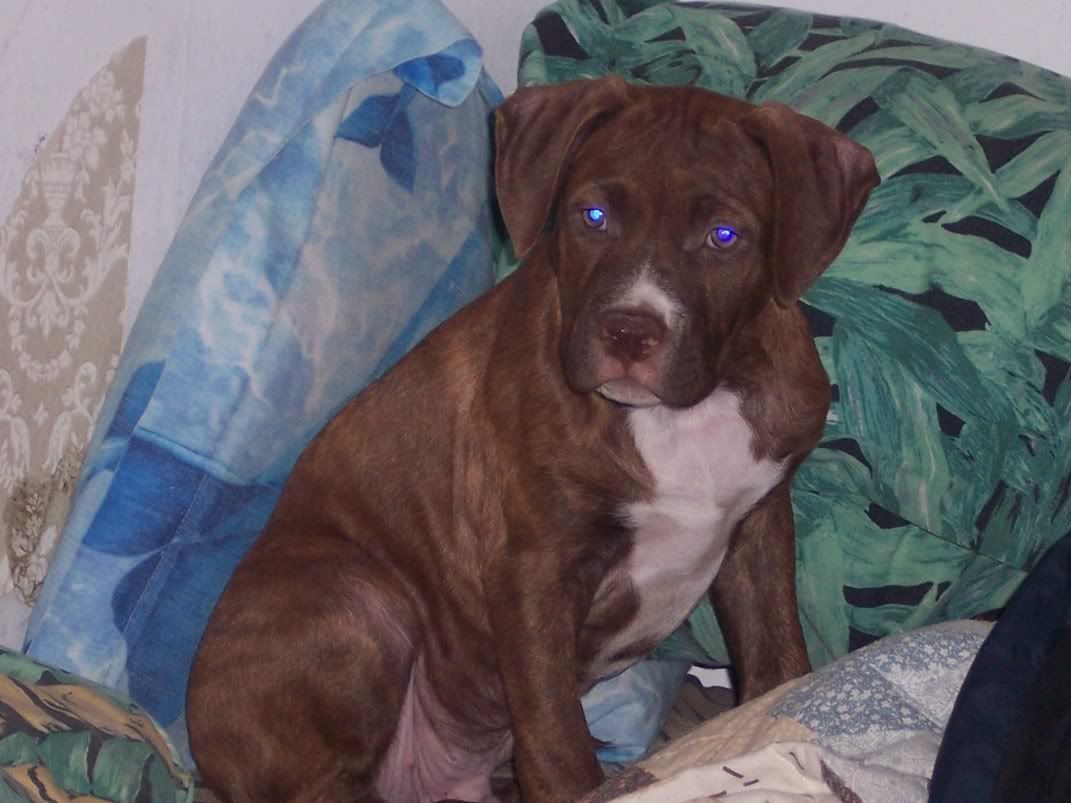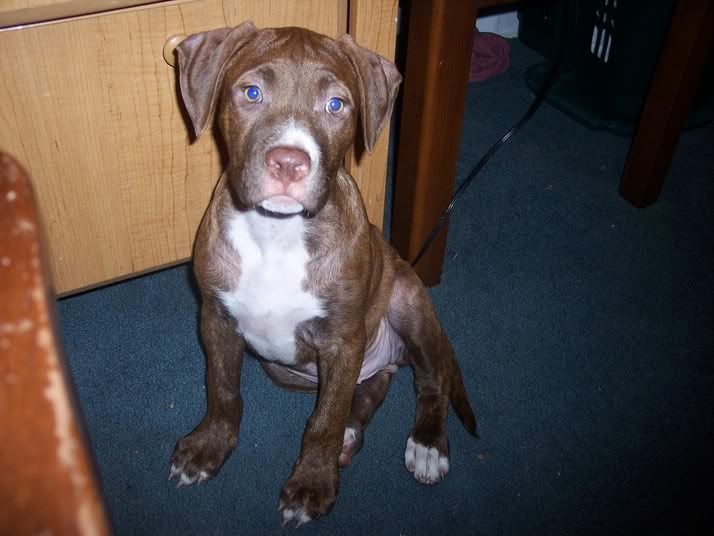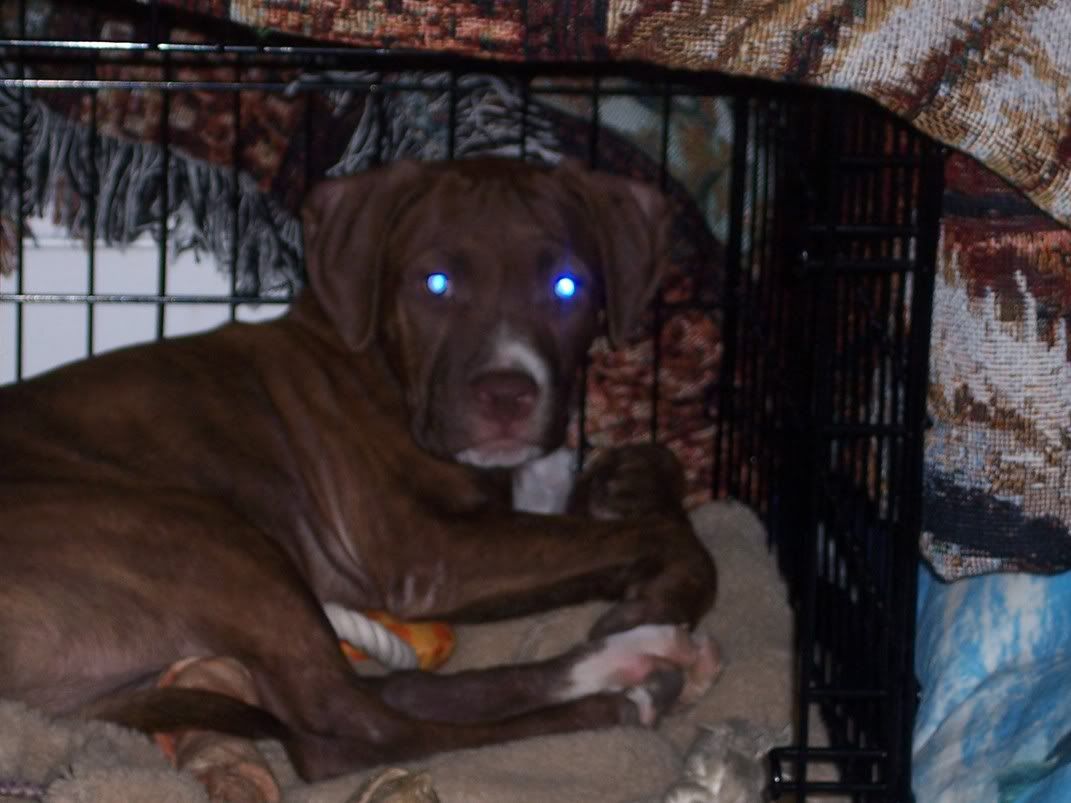 He went to the vet on Friday for his second round of shots (he already had the first round when I got him) and he weighs 24.2 pounds! A big whopper! Due to get neutered at 6 months old. They won't do it any sooner.. buuttt he's such a snuggler and follows me around everywhere!
He isn't really a rescue since I was just browsing our pet stores bulletin board of dogs for sale (as I do all the time) and I saw the ad for American Bulldog mix puppies. I went ahead and called to meet the puppies. They were both absolutely adorible but I was more drawn to him for his laid back personality and he's a GREAT snuggler! I paid $50 for him but thats so the "breeder" (she's not really one, but it was an accident) could get some money back for his first vet visit, shots, and wormings... All in all, I think it was a great deal.
He has yet to bark! He's a very quiet puppy. I bought about 15 books on training, socialization and all that good stuff so, hopefully he'll an ambassador for the bad rep they normally get. He's going to attend obedience school to help strengthen our bond and hopefully in the long run get his CGC certification done just for liability purposes. Our home owners insurance doesn't really have a restriction on dogs accept wolfdogs and hybrids..
I'll probably end up posting a bunch of pictures of him and all his other doggy friends that he plays with! My boyfriend (who owns a purebred Chocolate Rednose Pitbull) also signed up here under SidsDad.. I'm sure he'll be posting pictures and such, so you'll see alot of pictures of our boys.
I hope I get accepted into the forum and get to know many of you. I'd also like to attend any pitbull get togethers that go on. I'm in PA but I'd go to VA, MD, WV, NJ, NY, etc.
Looking forward to a warm welcome!
Kenya and Toby