My Family and happend to rescue a dog by accident and after a couple weeks of looking we (we live in a small town) still have Chance
We ended up giving him that name since we happend to drive home a diffrent way that afternoon and he was almost hit by truck when we helped get him off the road.
Ok (long story I know) my reason for looking up this forum is I can't find out what kind of dog I have.
I had him looked at by my Vet and she thought he was Shar Pei mix and the guy at the pound (getting his tags)thought the same thing. Put then I've had people say is that a Pit Bull or usually more like is that a Pit Bull?!?!? Any thoughts would be appreciated and if it helps any the dog is very friendly but loves to play and run. He really likes chasing things. I'm trying to corect this next behavior but he also loves to wrestle and always tries to nip at me and have me chase him or play tug of war.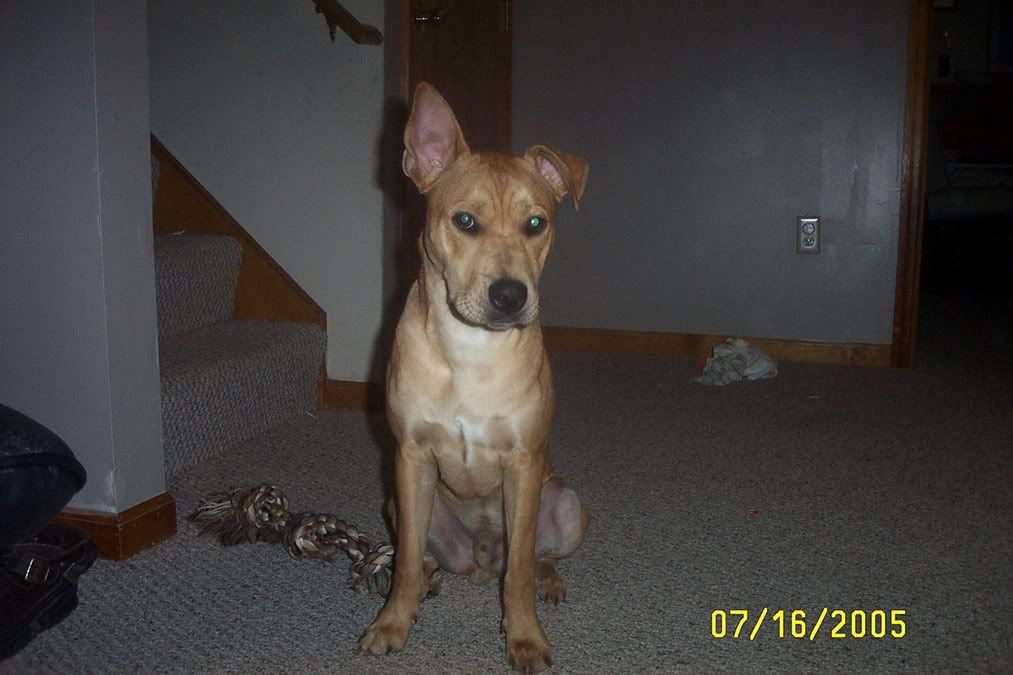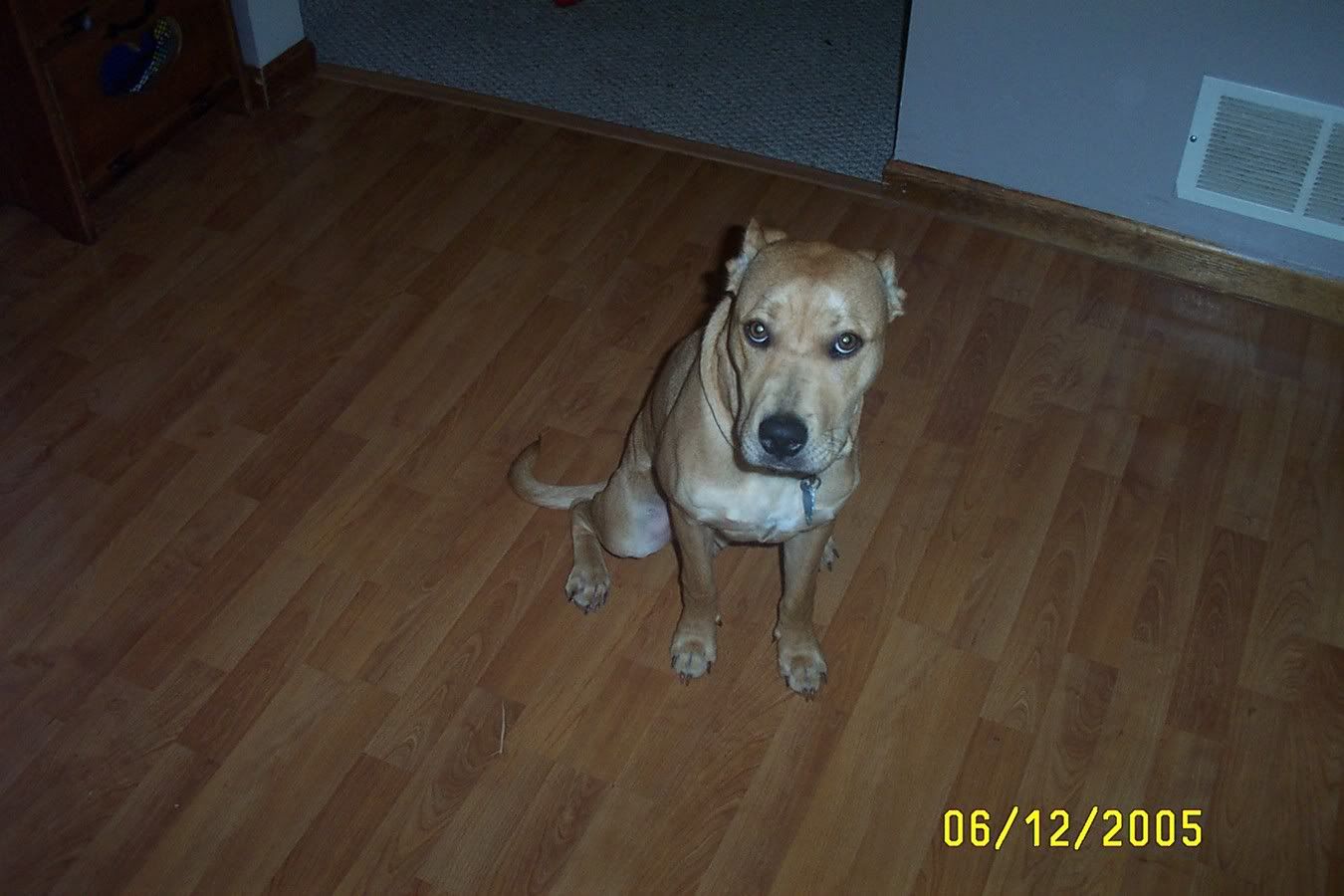 [/url]