Hello, my name is Jessica. Before deciding to join this forum I lurked around a bit, and it seems to be quite a nice place!
I've been in love with pit bulls since before I was born. This first picture in fact, was taken before I was.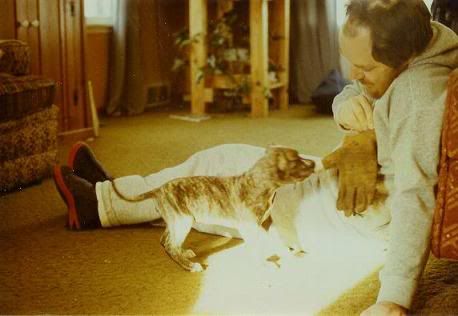 That's my father and Willy, the dog I grew up with.
He turned out to be quite a dog
Seems the apple doesn't fall far from the tree,
now i've got one of my own.
His name's Oliver. An old friend, Tehlor brought him to me a few weeks ago for my birthday. I think he's around two - three months old (?).
Here he is by himself and a bit more in focus:
pssst: that's a pig hoof he's chewing on.