hi...
Posted: Mon Oct 31, 2005 10:33 pm
HI, I am new to the forum, I am the proud owner of a rescued pit bull mix, his name is Satchmo and he is 8 months old and weighs just over 50lbs. I have had him for about three months now. He is my first pb and is the best dog I have ever had.
I love seeing pictures of the breed, that is how I found this forum. I take a lot of pictures of Satch, he doesn't mind cause he is such a ham!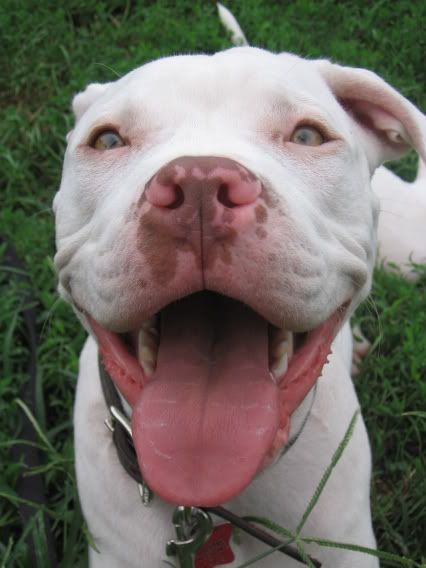 [/code]