Hi my name is Audrey Im 21 I currently live in Richmond, Va with my bf and my two staffies. Im pretty sure my bf is on here but doesnt post much. We recently just saved another staffy;s life from a kill shelter in Hanover,Va.
It so happened we had stopped in just to take a look we looked around and just as we were leaving we walked by a vet check room and bam this poor lil staffy caught my eye. Looked like something you would of seen on Animal planet. He was manged to hell had mites eating through his skin his face was terribly split open from where the mites had dug down into his cheeks.We talked to the volunteer that was working on him and said since he was a highrisk kill and I looked at my bf like oh no no this is not gonna happen, Not if i can help. So we went home and thought about it and hard. This is gonna cost us lots of money at the vet etc.. etc.. It turned out to be a wonderful thing we got to adopt him and he gets along great with our other staffy ashley. We decided to name our newest addition Bruiser. With that said we are one big happy family now. Besides the few frustrations here and there.:P
Heres some pictures of my dogs. I love them soooooooooooooooooooooo much!
A face only a mother could love hehe.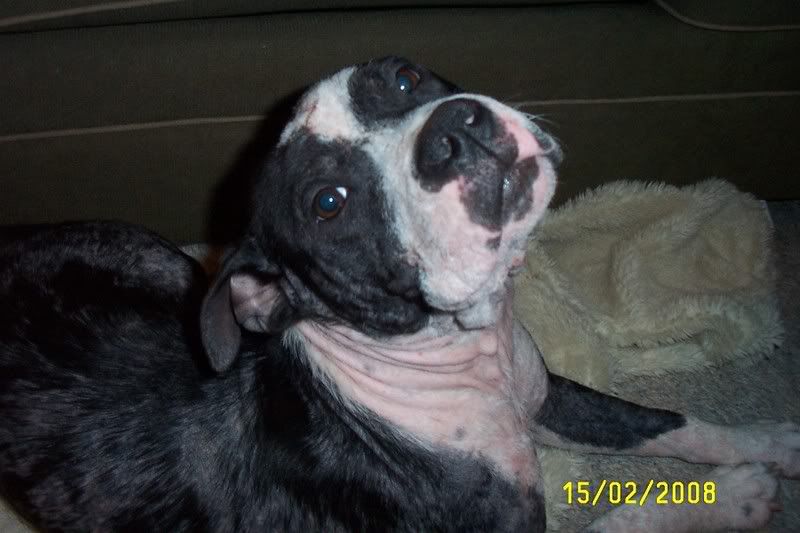 "wheres my treats mommy"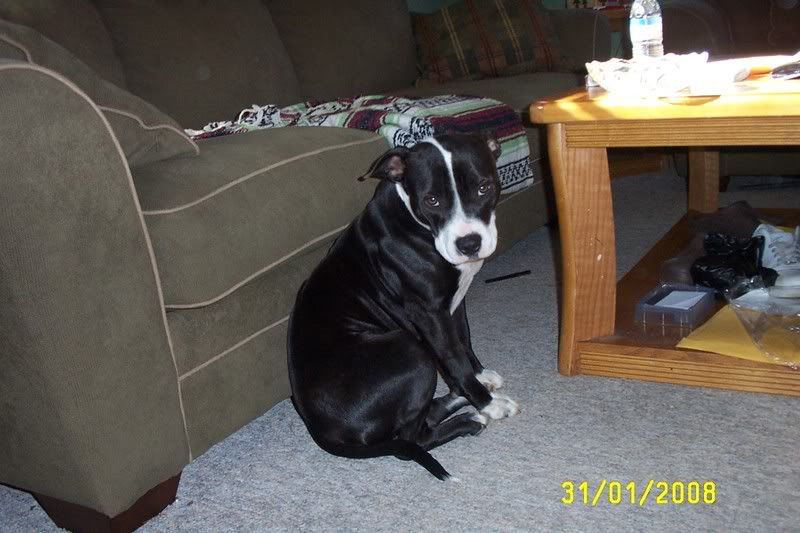 my first baby Ashley shes camera shy :3
doggy days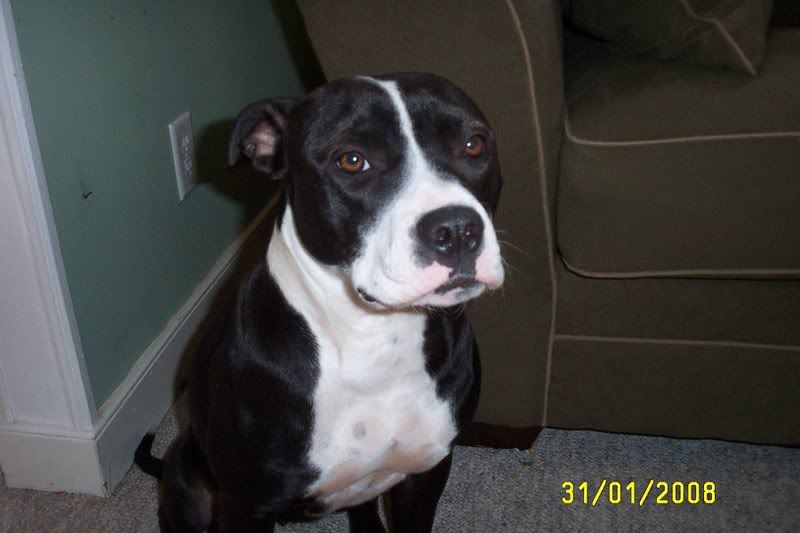 "ok just one mommy"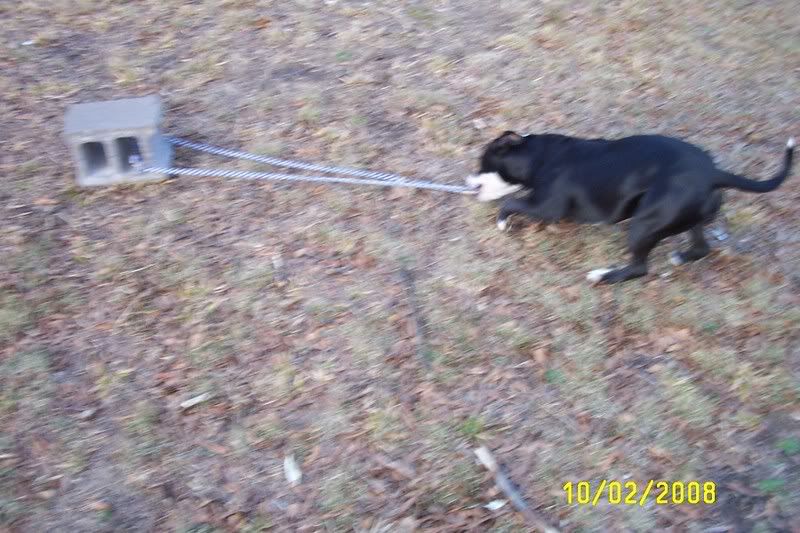 She loves to pull which is normal with the breed. she'll pull that cement block around the back yard allllllllll day.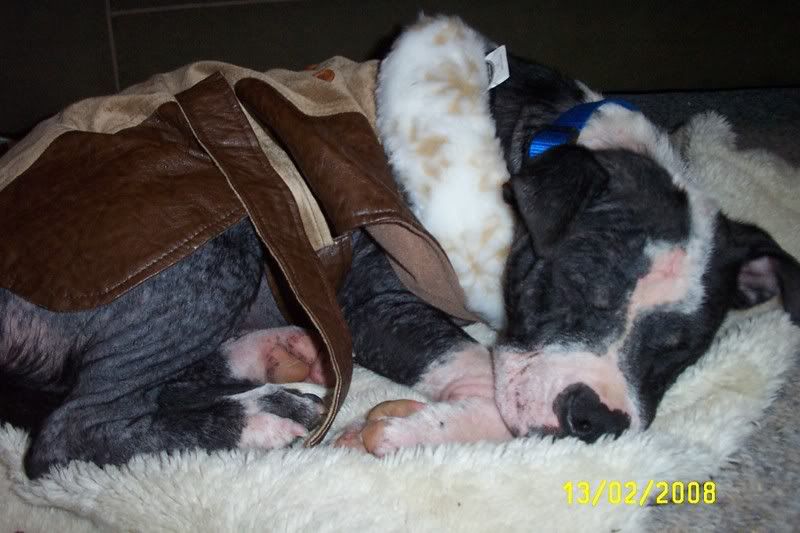 sleepy puppy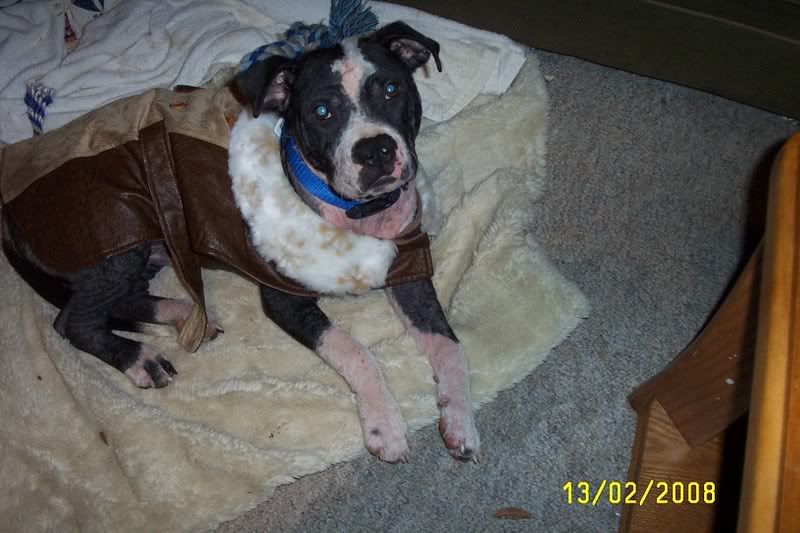 The bf bought him a coat because he freezes when he goes outside because of the bald spots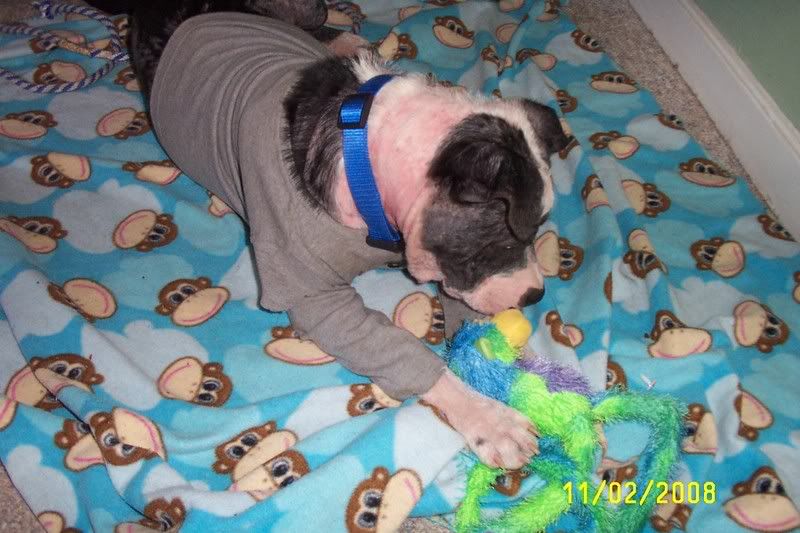 Mr. Monkey died that day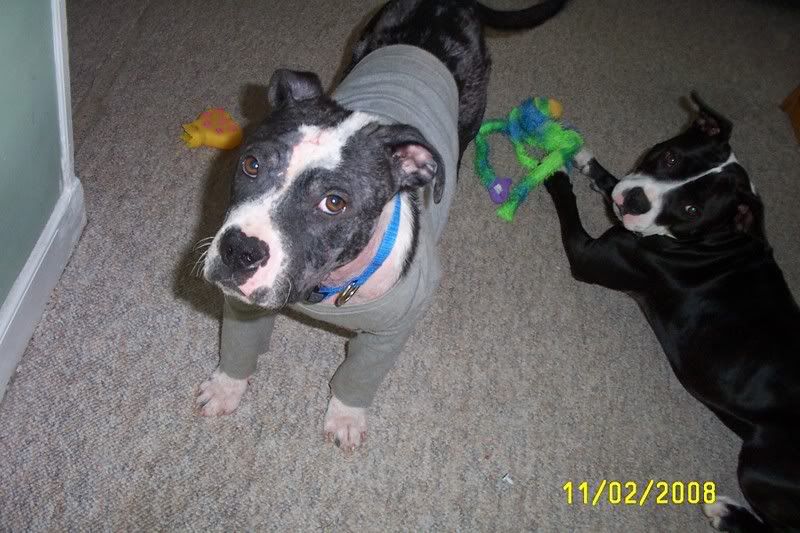 just chillin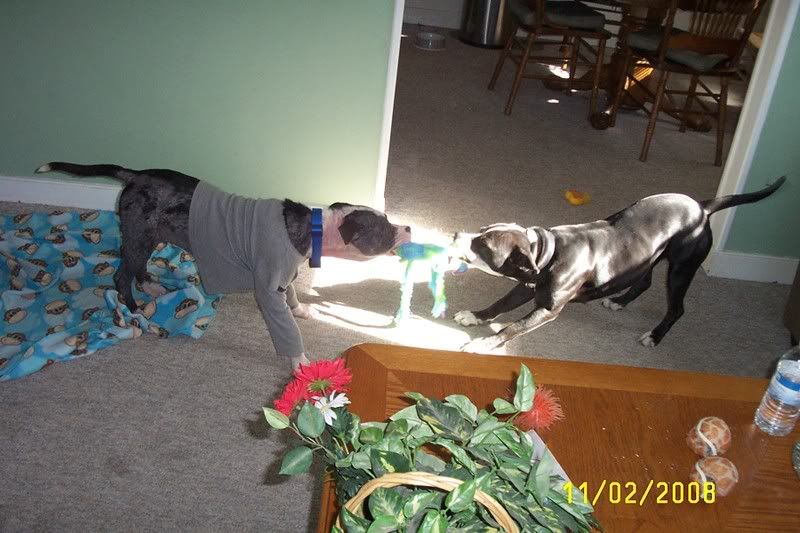 tug-o-war time! haha
I will add more pics later thanks for your time guys!
warmest reguards ,
Audrey , Ashley&Bruiser