Hi Everyone, I have a nearly 6 month old pup named Bentley. I think he is an Amstaff? ... tell me what you think?? He is white with black spots on his skin that show through his fur, and brindle ears, he is gorgeous and funny looking in a loveable way
Bentley is a sook, loves his snuggles and to be loved, he is a rescue and I am lucky to have saved him before he was pts. I did manage to get some pics of his parents through the pound donated by the previous 'owners', please understand I have nothing to do with those dogs, I just wanted to get any info possible on my own. He is a happy wee boy and weighs in at 20kg and not quite 6 months old.
I have loved Bully breeds for some time now and am so glad to have Bentley after my last pup (an APBT) was killed by a car.
Here's Bentley in all his glory: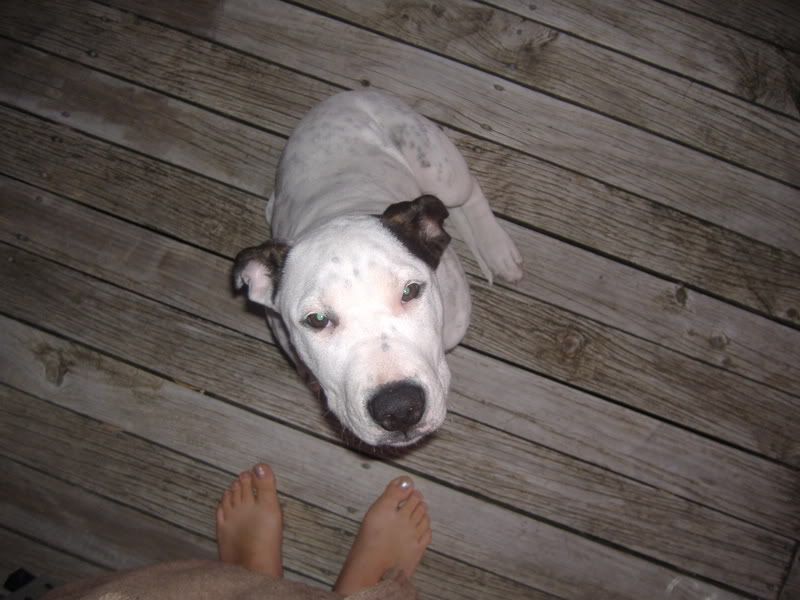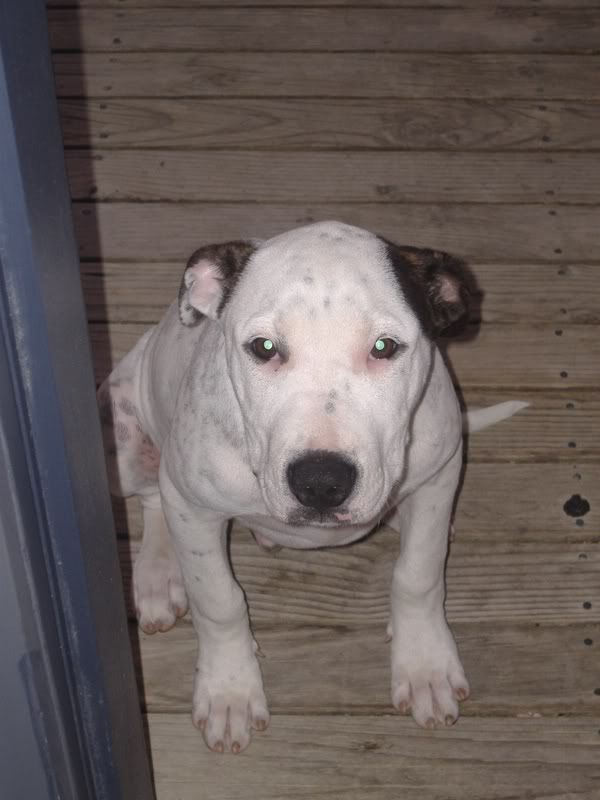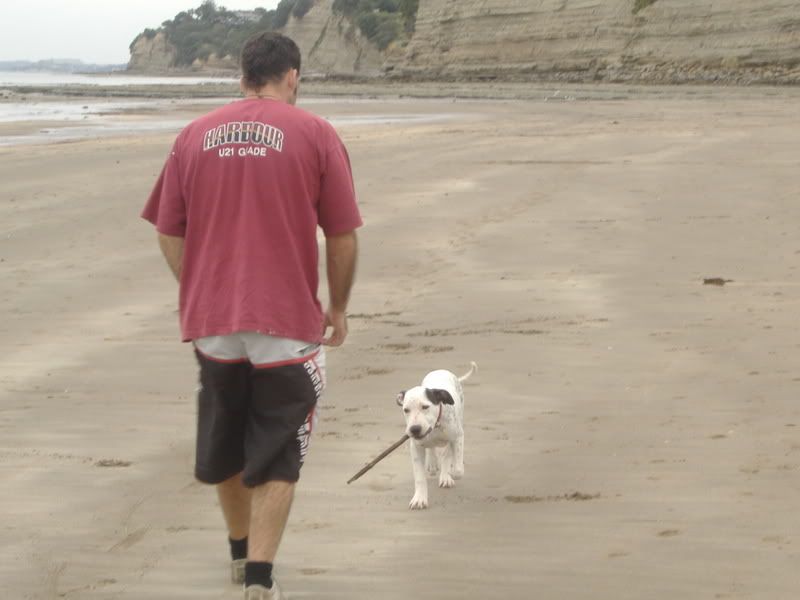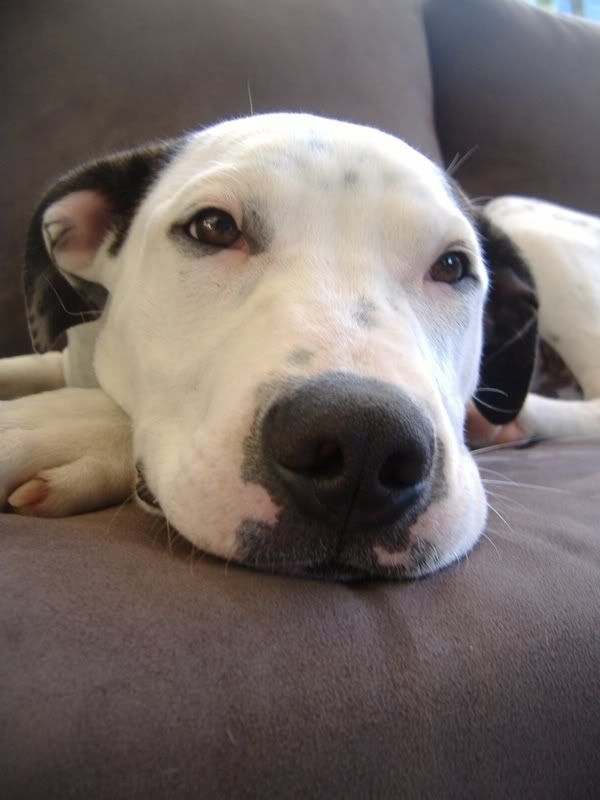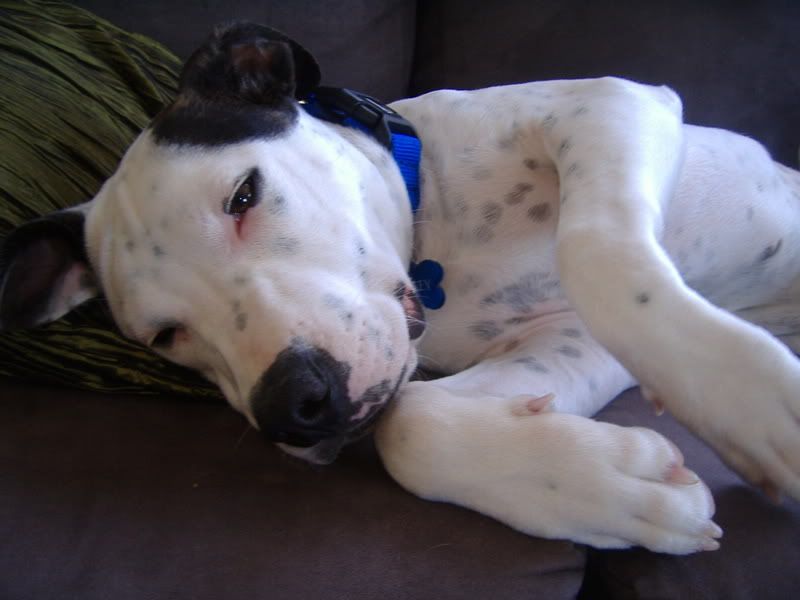 **warning** rudie shot!!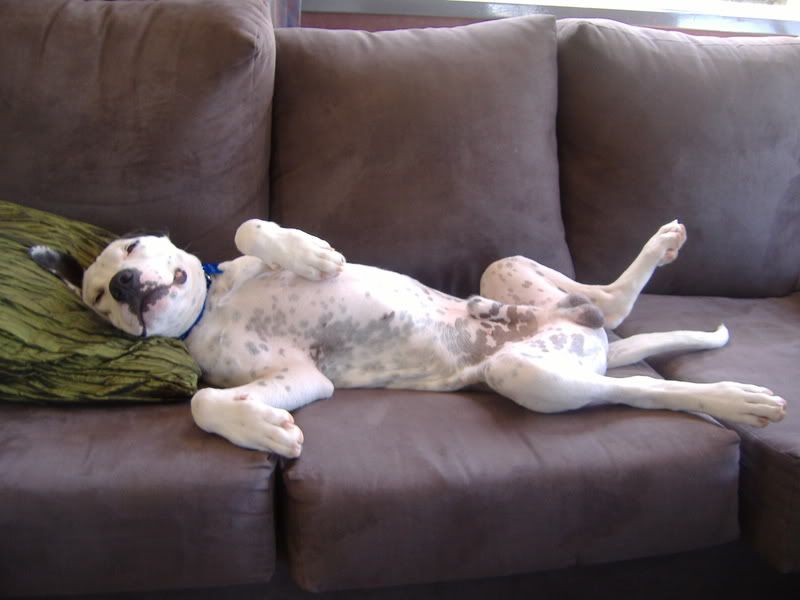 His Mum: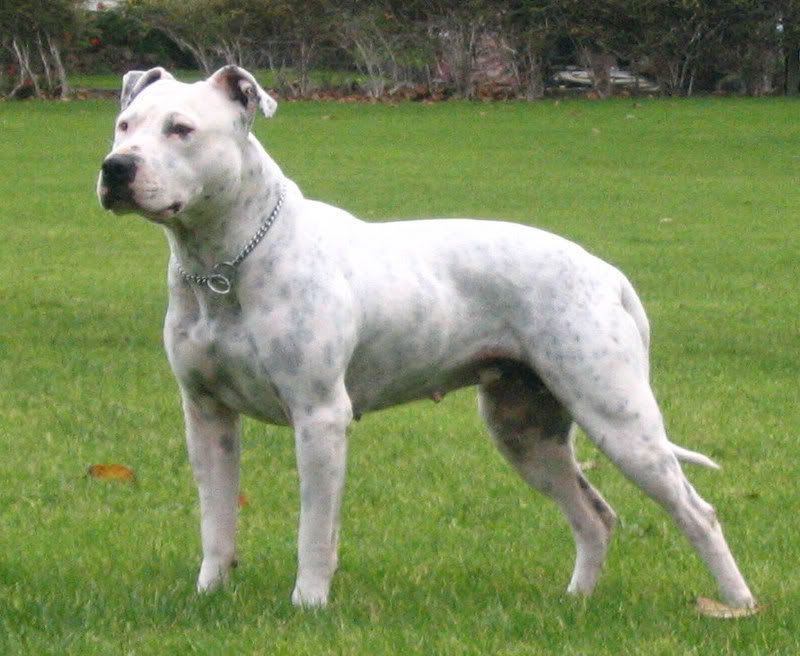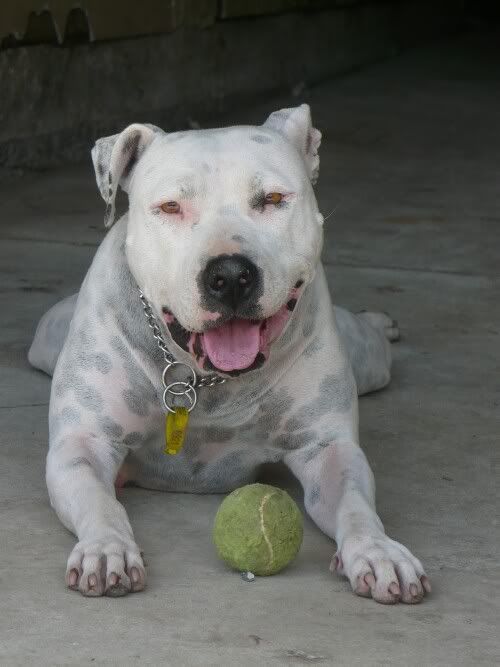 And Dad: