Hello my name is Devin Phillips and I have been into APBT all my life, but did not get into showing them or breeding them until 2004. I prefer the bullier style dogs: Razors Edge, Gaff, Knowlwood, Greyline, etc. but I can respect all APBT and AST and am here to share my knowledge and learn from others.
Here are a couple of my dogs: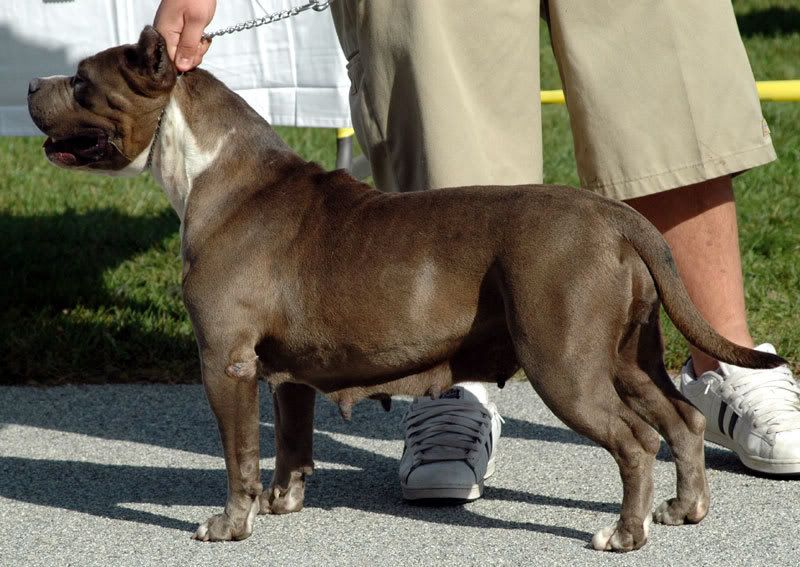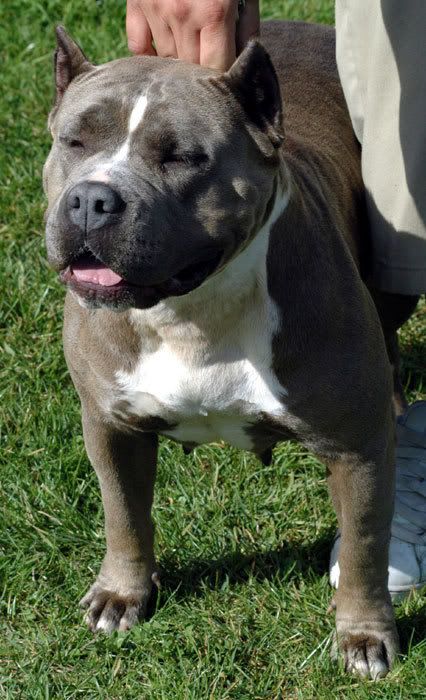 Princess (AKC/UKC GR CH Razors Edge Takin A Gamble daughter)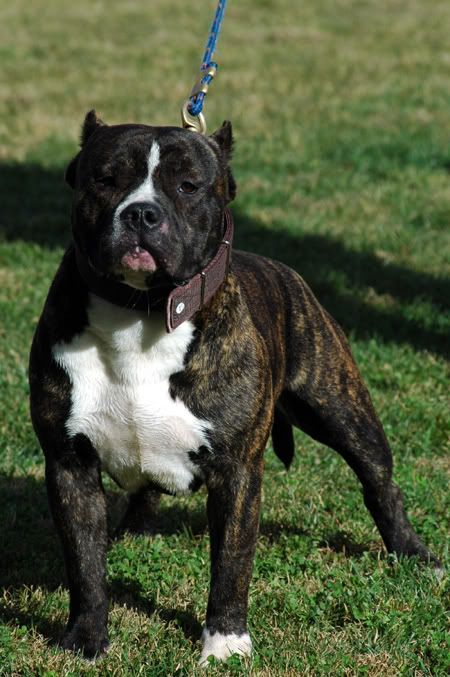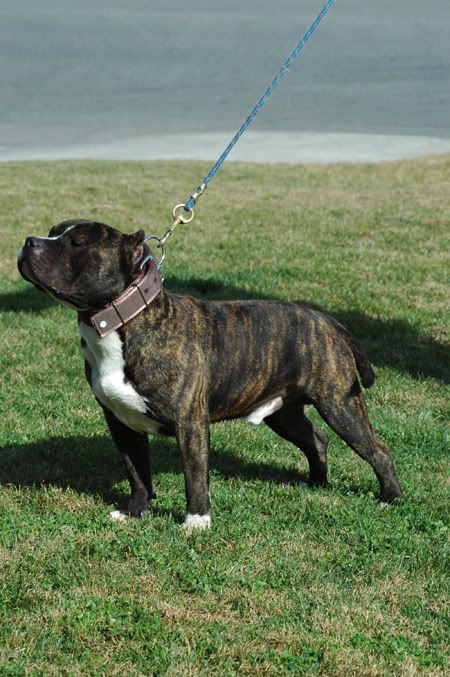 Razors Edge Dirty
Now don't get me wrong. I am NOT here to try and promote my breedings. I just love my dogs, just like everyone else here. Please feel free to share with me what you think of my dogs. I am very active in my community as a voice for the APBT fanciers, I attend local Animal Control Commission meetings and attempt to serve as walking testament to what responsible pitbull ownership entales.
Thanks,
Devin Phillips