---
BANNED
Posts: 19244
Joined: Thu Mar 24, 2005 1:34 pm
Location: Home of the OG, Al Capone
Contact: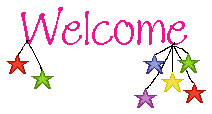 Great looking dogs!
---
---
Bully Lover 4 Life
Posts: 1367
Joined: Wed Oct 18, 2006 6:21 pm
Location: Today? Overlooking Alcatraz or the French Alps
For the record, your dog is ALREADY FAMOUS on a number of forums.

She is beautiful!
---
---
Addicted to PBF
Posts: 10059
Joined: Tue Dec 02, 2003 3:56 am
Location: west TX
Contact:
Welcome! I've been a fan of Perla's YouTube videos for a while now. She's beautiful, and you keep her in great shape.
---
---
pretty doggies.
---
Newborn Bully
Posts: 74
Joined: Sun Jun 15, 2008 7:27 pm
Location: Columbia County, NY
Contact:
WOW that is just amazing!!!! Im in
with her!!! Welcome to the forum!!
---
Bully Lover 4 Life
Posts: 1479
Joined: Fri Nov 30, 2007 3:20 pm
Location: Florida
wow!!! she is beautiful!!! holy freaking muscles!!! Welcome!
---
Newborn Bully
Posts: 100
Joined: Thu Jun 26, 2008 10:30 am
Love the brindle in the 3rd pic...My girls look just like that
---
---
---
---
---
Who is online
Users browsing this forum: No registered users and 9 guests