My name is Natalie, I live in Michigan, and I got my first pit about 9 months ago, October 3, 2007. I started getting interested in the breed when I realized what a bad rap these dogs received because of their breed and the stupidity of their human. Plus, our animal control refuses to adopt them out and our humane society won't even accept them, so I had to go out of my own city to buy one.
His name is Phantom (aka FatHead, Pit Face, Pitty Pitty Poop Poop, and WhipTail). He's brindle and white, and he just turned a year old on July 3rd. Phantom acts like a toddler and loves to play and get dirty. His favorite toys are a tennis ball and he'll do anything for his tire. I would love to get him trained for therapy (we have an excellent trainer in my city) and I think he would love pulling competitions.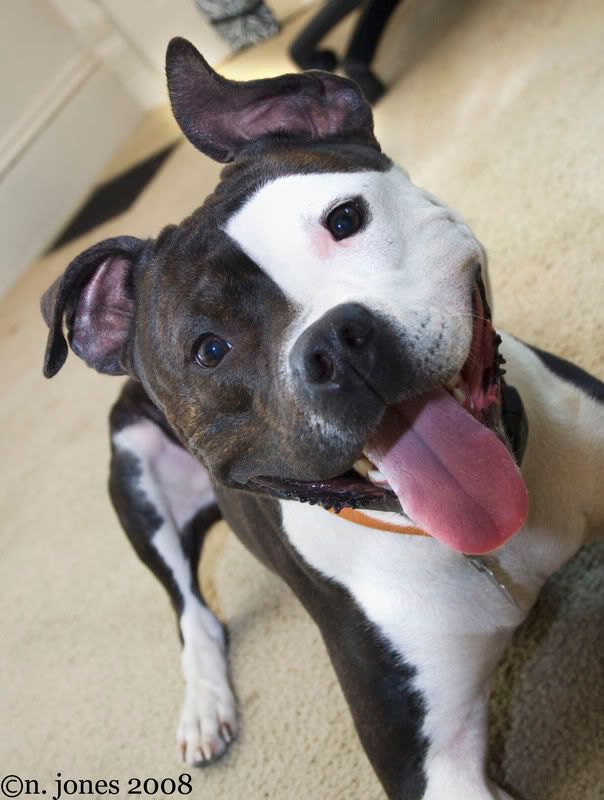 Recently I have found a pitbull rescue not far from me and have begun to get involved there. I am a photo major so I will be taking pictures of the foster dogs to put in a calendar to sell, with 100% of the profits going toward the foundation. I can't wait to help with such a wonderful foundation!!