This isn't exactly pitbull related, but I know some of you may be able to help.
This is my backyard :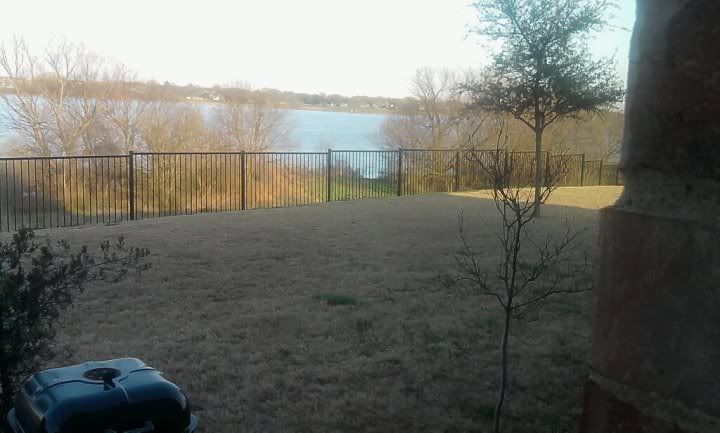 I currently live in a neighborhood that has an HOA. Since we've moved in, my family and I have wanted to modify the fencing so Cody can not get out. Cody doesn't go under the fence or anything, he goes THROUGH the bars.
As he gets older, I get more and more freaked out every time anyone lets him out without supervision. He's losing his hearing, sight and he has mobility problems. He's also not fixed, so he can roam for quite awhile. I've been griping at my parents for years about this. I wish I could walk him as often as he wants to get out, but I just can't. And I can't watch him every single time he goes out, since I'm not home. He also refuses to poop in the backyard, hence the roaming around the neighborhood.
Does anyone have any kind of tips to modify the fencing WITHOUT the HOA knowing? I was thinking a see through netting or chicken wire type thing, but I wasn't sure how to make that work. It doesn't need to be completely see through, just enough so that if a member of the HOA were walking around the neighborhood, they wouldn't see.
Thanks again for everyone's help!