NAME:
Lexi
AGE:
Approx. 8 months
WEIGHT:
Approx. 35 lbs.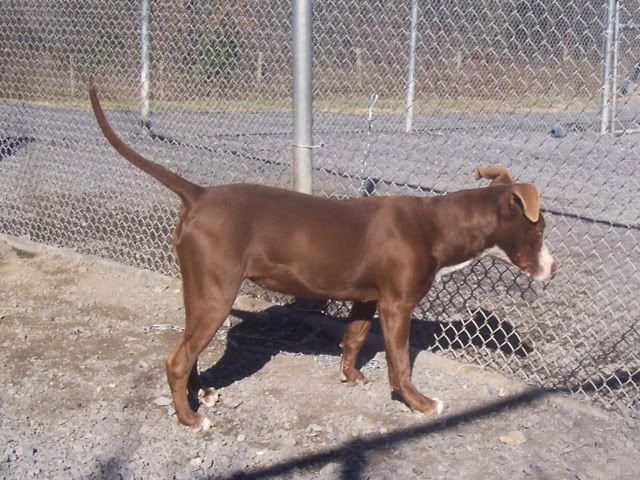 Thoughts on structure? See any future health concerns as a result of her structure?
We are considering adopting another dog. This is Lexi, a possible mix, who is currently at our local animal shelter.
As always, we would like to adopt a healthy dog.
What are your thoughts? I know it is horribly difficult to tell much of anything from one picture, but any input would be greatly appreciated. Of course, if we do decide to adopt her an immediate vet trip is order...but if the good members of PBF tell me she is a structural nightmare who will suffer as a result I will gladly keep looking.
Thanks in advance!
Thomas