I'm thinking this first because there is someone in this household that has it...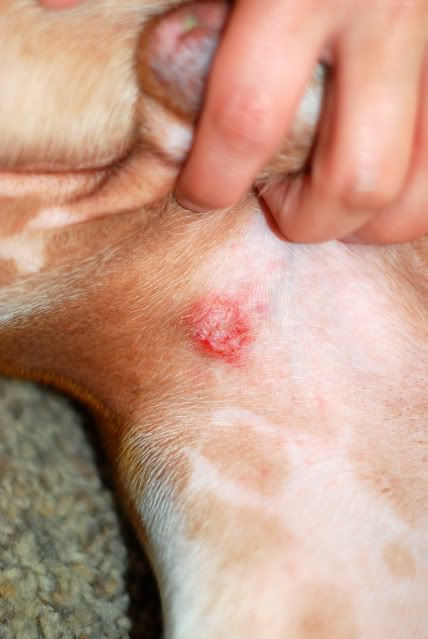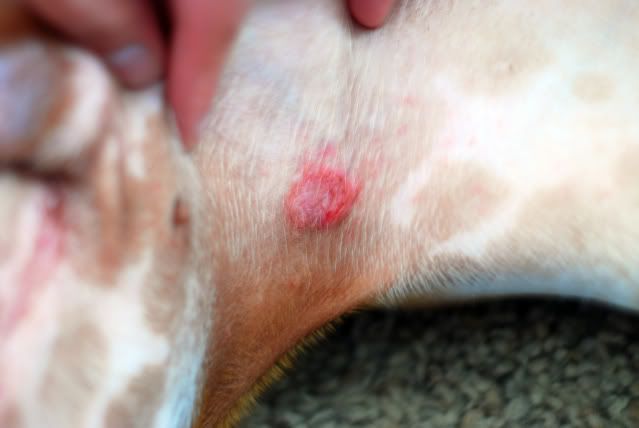 it kind of looks like it to me. ugh. I first noticed it because he was itching it with his teeth.
his vet is closed right now.. and i dont feel like getting charged with a 50 dollar office visit for someone to tell me something that im pretty sure i already knew.
so suggestions? until i can take him in to his vet... should i apply any topical antifungal creams? Like lamisil?