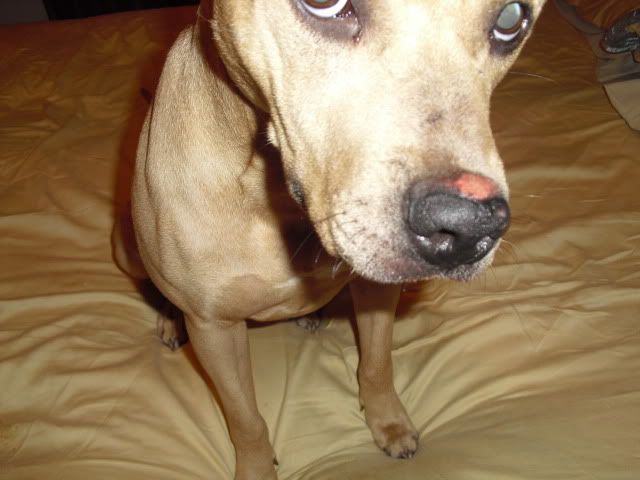 I'm pretty sure it's from her being in the crate and wanting out. I haven't actually watched her do this, but I think that's what's happening. And the only other thing I can think of is her licking it constantly.
Is this a vet issue or can I treat it at home. Right now I haven't done anything to it but look at it. If it starts looking gross I'll clean it, but beyond that I'm not sure what to do.
When she came to us she had this a little bit, you can see it in her first couple of pictures with us. But it went away.
She's gotten really good-excellent even at going into the crate when we ask her too. The only time I hear her whine is when it's bed time and she's in first and we're still getting everyone in their places. However, sometimes when she's in the room and the other dogs are in the living room she'll whine. Maybe she's doing it with the door? I can see her little feet and nose right there...
poor girl.