Well, over the past 6 mo, his health has been a bit .. bad.
I took him to a vet to have a cpl lumps looked at that became larger.. And they wanted like 700$ To have 2 Biopsied.. So I took him to another..Just for a second Opinion..and they wanted 5-600 for biopsy on 2-3. Well, We don't have that kind of money. And The cheaper place didn't accept Care credit.. or Payments.. *sigh* soo, I figured I would just watch out and see.
While they were doing the check over.. he had 15 bumps to chart out.. :-/ And they picked the 2-3 that looked most worrysome.
Well, As of the last 24 hrs.. he had a new one pop up.. and it literally was over night.. And it is Big..and Bloody red.. I even went to get a Wet papertowel to wipe it off.. To my Surprise.. nothing came off.. So, I have asked the opinions of People I know in the Dog Rescue Field.. And they all think it is a Tumor.
Soo, I am going to see if anyone is open tomorrow to try to get a Appt somewhere.. if they have Care credit.. or take payments.
Please... Send us positive vibes.
I don't know what I will do if I loose him!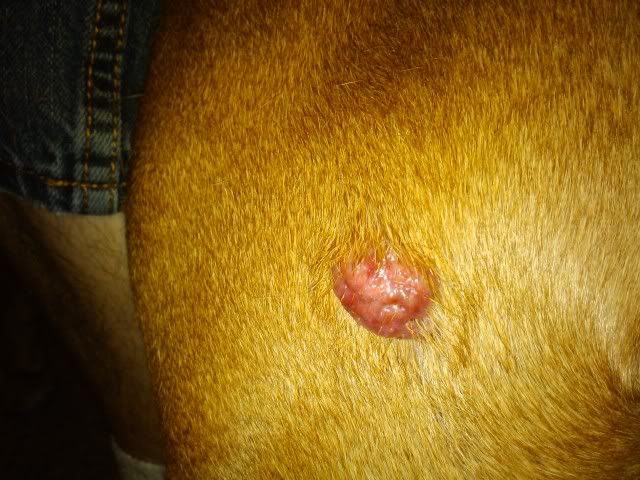 What are your opinions?!
Also, if anyone in the area knows of a GOOD Vet, that is cheaper.. or has care credit.. or takes payments.. Please.. let me know
I am in the tampa bay area of Florida.