Degan just about gave me multiple heart attacks today. First he got way way wayyyyy over heated while Tanner walked him (only about one block) and I was panicking thinking he was going to die... I even called the emergency vet. Yeah I probably over reacted, but I panicked. Anyway, now I'm curious as to whether there are any signs of permanent damage to keep an eye out for. He is totally fine now. Back to his normal self, but I know heat exhaustion can cause some permanent problems that I don't know much about.
Apparently he also gashed his food open.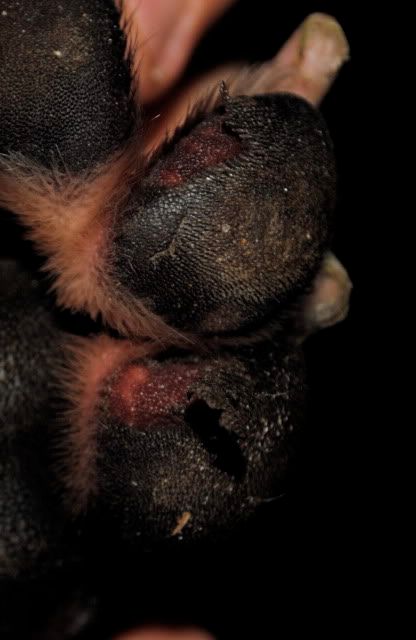 What do I do for this? He is limping on it, that's the only way we knew something was even wrong.
I dipped it in warm saline water--which was an interesting task alone. He wasn't a fan of that (obviously). But now I don't know what to do... Do I wrap it? Do I cut off the flaps of skin? Do I use liquid bandage? Should I use hydrogen peroxide instead of the saline water? I am just at a loss and need some advice. Today has been a really chocolate-y day.