dealt with all that moose...
i only weighed the trim, not the bones/ribs, but i bagged up 106lbs of moose meat yesterday evening.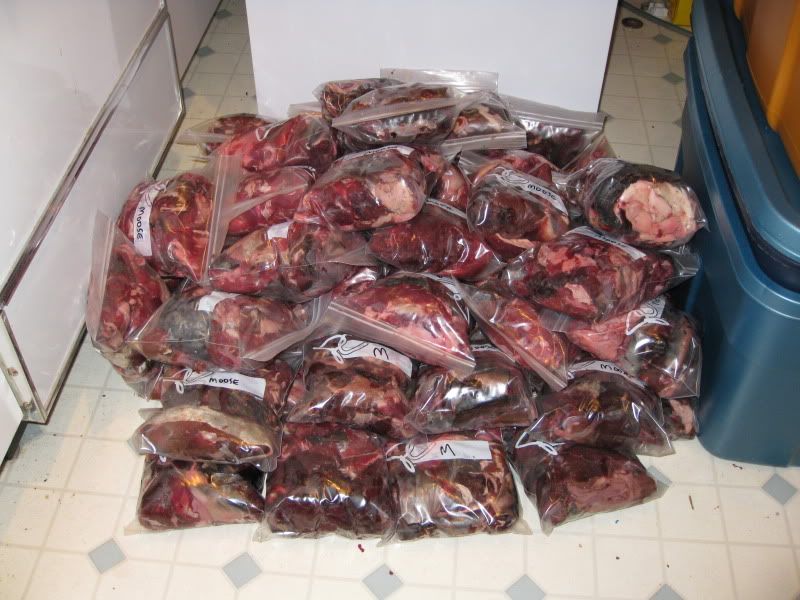 maggie got half a rack of ribs to keep her busy. it was so goddam big, i just put some blankets/towels/etc out on the floor and let her at it.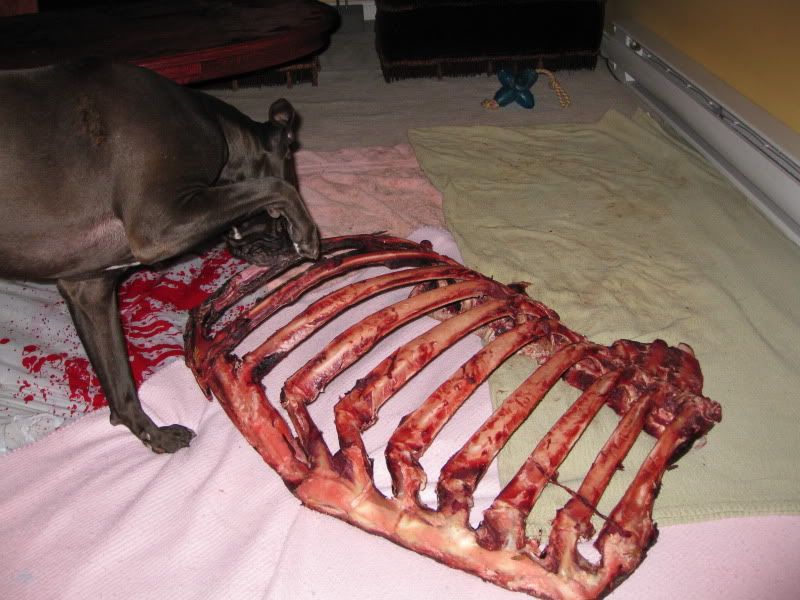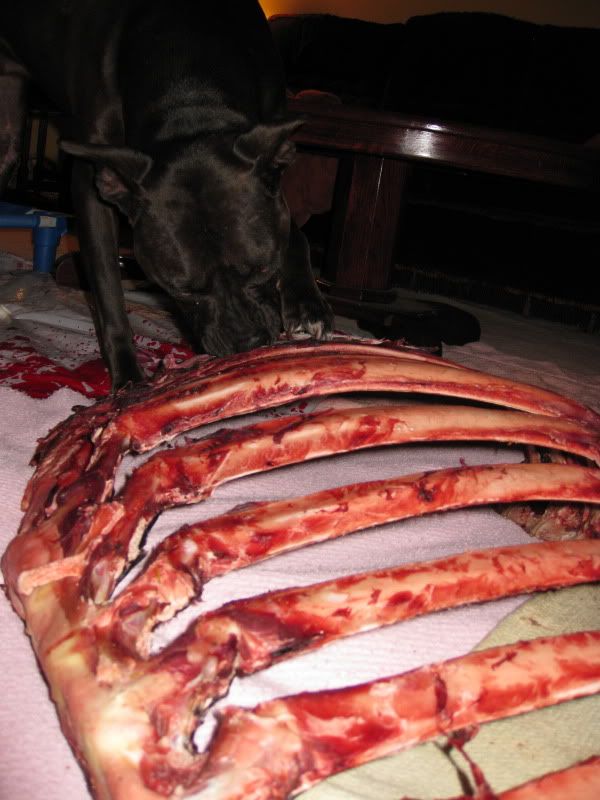 couldn't fit all the legs in the freezer, they're HUGE. they're in the fridge for now, and the dog will get them this week to munch on. if they go 'off' before she gets to them, i'll just toss em.