maggie has a pea sized lump on the bit of skin that stretches over her 'tuck' (or where her tuck would be if she was in better shape
).
sorry for the blurry pic, but at least it kinda shows the location.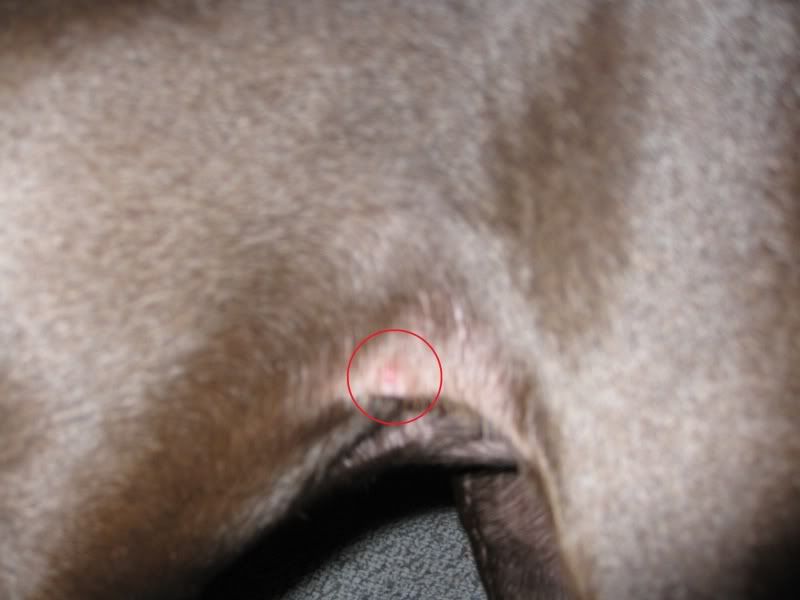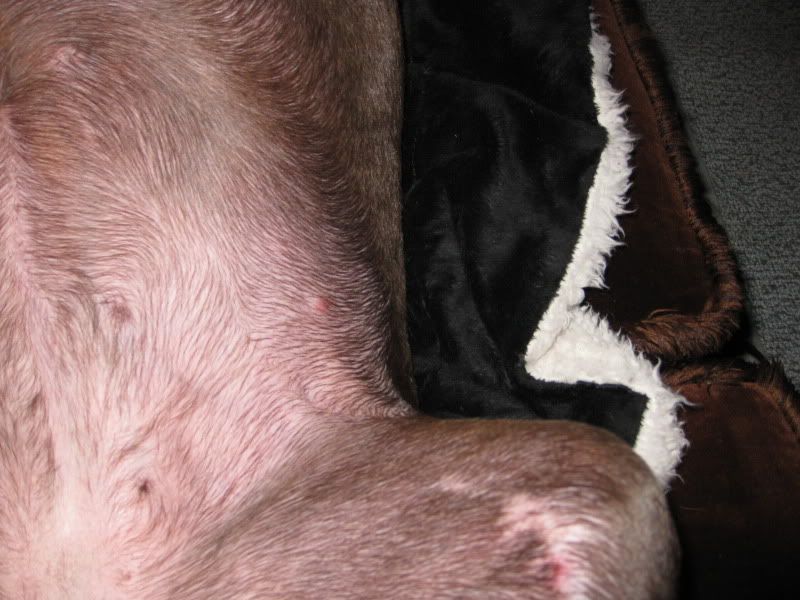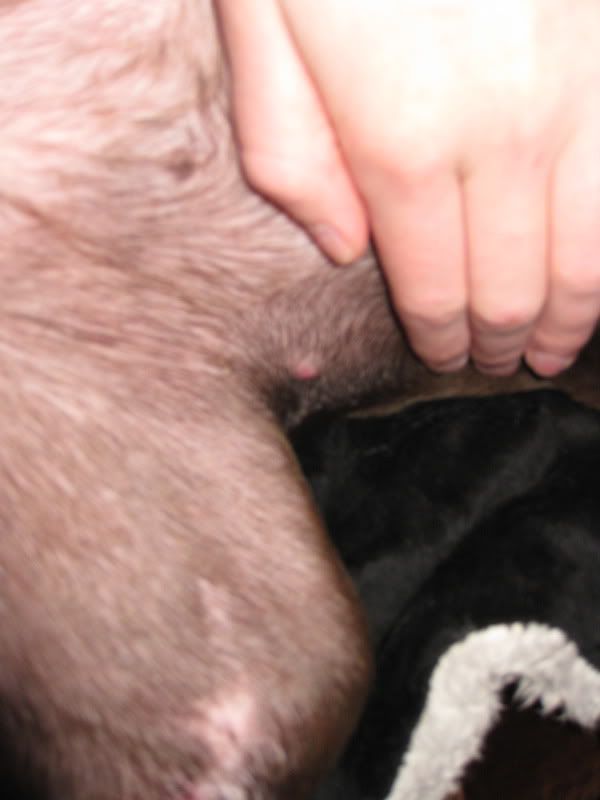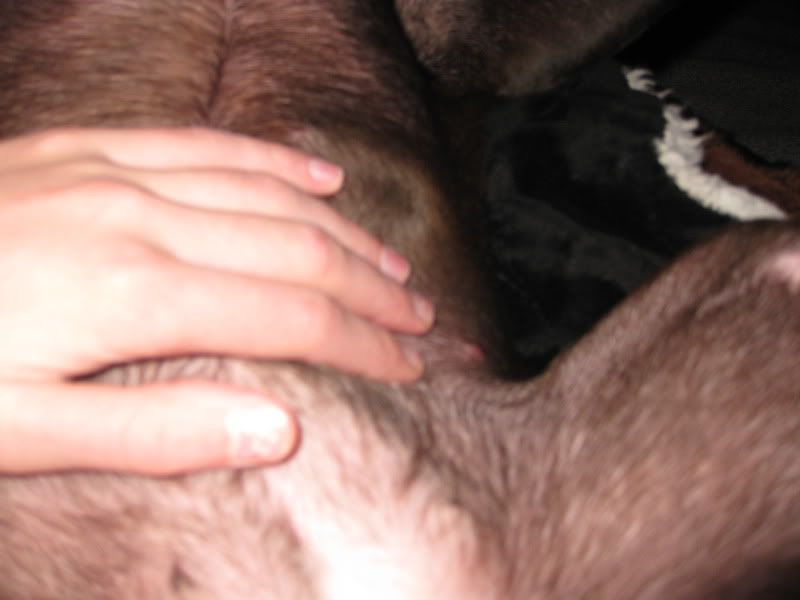 it swells up when she runs around or gets excited, but some days it shrinks down to pretty much nothing. it's been on and off for about 2 weeks (since about christmas), and we were heading to the vets for a cartrophen shot today, so i got the vet to look at it. i assumed that she'd just stick a needle in it and figure out what it is, but she decided it would be better to remove it surgically. she listed off a couple things it could be (i don't remember them) but she did mention that it could be a mast cell tumor. hence she wanted to remove it, because sticking a needle in it would apparently just piss it off, and the lump isn't really big enough to get a decent sample anyways.
so maggie's scheduled in for surgery on monday.
anyone seen something like this before?