maggie has something on her leg that looks like a blood blister. it's not from licking, she's been coned (had a MCT lump removed on her side).
the knee that it's on has had 3 surgeries, the last one being a year ago (last february). TPLO, then hardware removal, then the last one was to fix another tendon in there.
this popped up about a month ago, then went away. now it's back again.
anyone know what this could be?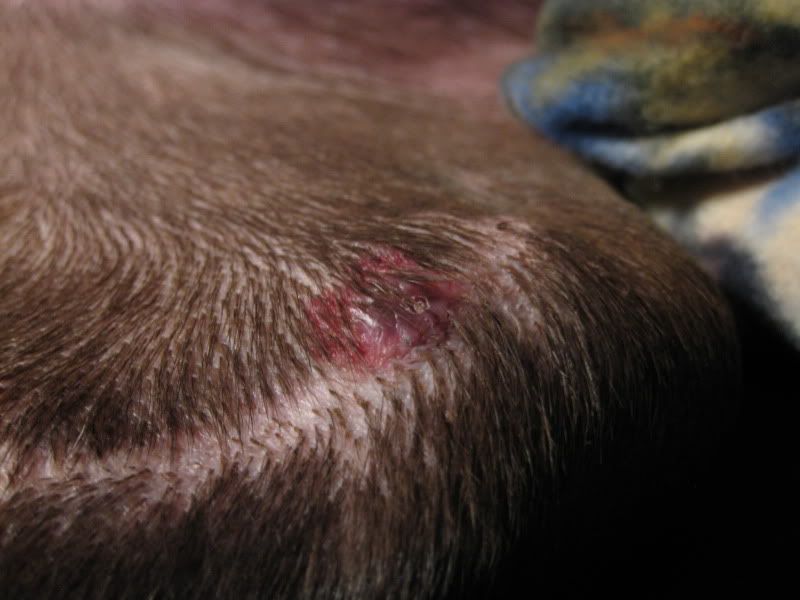 my dog's such a lemon