Newborn Bully
Posts: 70
Joined: Mon Feb 01, 2010 9:34 am
Looks like hes going to need a TPLO
---
Newborn Bully
Posts: 70
Joined: Mon Feb 01, 2010 9:34 am
Is the cost really $3000? I don't think I can afford this for my rescue. Its insane, but hes so active that nothing else seems to make sense. I can't believe this has happened to us. Any suggestions?????
---
Is he a fairly large dog? If not, maybe you could do a "traditional" knee surgery instead of the TPLO. Roscoe's was "only" $1500, he's not that big, 46-48 lbs.
---
Newborn Bully
Posts: 70
Joined: Mon Feb 01, 2010 9:34 am
He's 63lbs and really active. Runs a lot, jumps, etc.

How has your guy been with the traditional?
---
He just had it done four weeks ago. Yesterday was his first swim at a nearby lake. So far he's doing great.
---
Matured Bully
Posts: 570
Joined: Wed May 12, 2010 8:42 pm
Check out Care Credit if you haven't already... sorry to hear your baby needs surgery.
---
My foster dog had a total tear of the back leg. He seems to be recovering fine, and we are on week three post surgery and he is starting to put the foot down. Its been a haul but seeing dogs like mtlu and others gave me hope that these surgeries have great results with proper rehab post surgery.
The biggest thing now is keeping the lil walrus from wanting to play and romp now that he is felling better..so its leash leash leash leash.
I dont have a picture saved on photobucket of his leg but he seems pretty damn happy post surgery (the first week was miserable for him)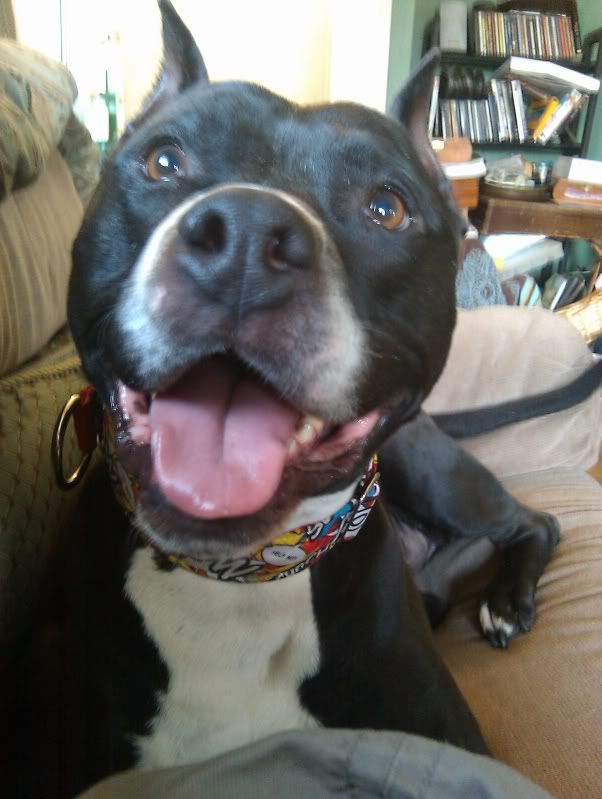 ---
---
Who is online
Users browsing this forum: Bing [Bot] and 20 guests