Dashie-bubs just had some visitors so he is all tuckered out. My brother in-law and his wife are in town for a visit and Dashie said hi to them and brought out some of his toys for show and tell. They loved him, as everyone does, and I think the feeling was mutual.
His incision does not slow him down one bit. I used a medicinal chinese herb that stops bleeding and promotes rapid healing and his stitches look like they are two weeks old already. No antibiotics or dressings so far since he's not peeing on himself. I love having access to this stuff, (my wife is in her last year of grad school for acupuncture and Tradition Chinese Medicine.) Anyways, here are some pics from yesterday and today. Sorry for the messed up lighting, it is really sunny outside.
cytology should be back from Cornell in a few days.
Sleepy but happy:)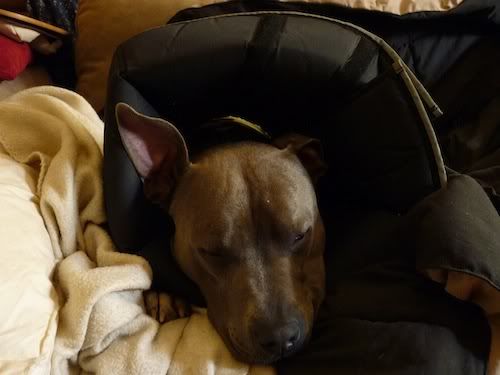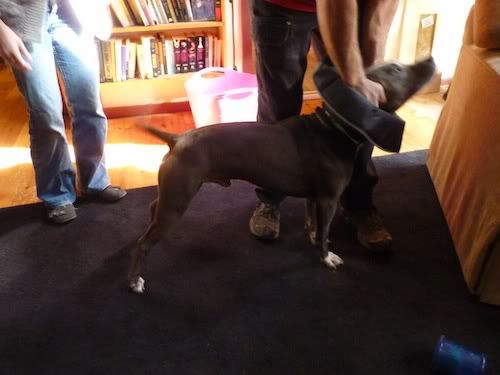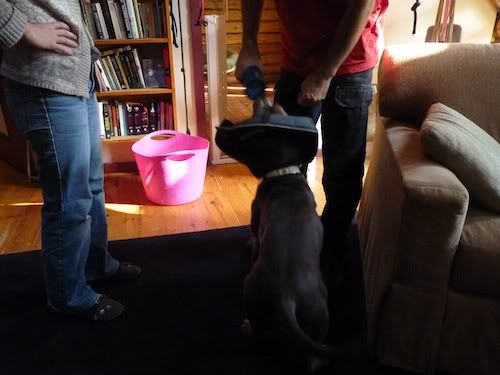 Look at my tail go!