I noticed her licking her vulva a lot more than usual today... thinking it might be an ingrown hair (which she's had in the past), I checked it out. She's got two fair sized vesicles on her vulva.... one on the outside, and one on the inside "lip" that folds in...
I'm trying not to panic. Thinking of course, it could be Canine Herpes virus... which I've heard even sterilized dogs can pick up just about anywhere...
But I've also heard that vesicles can be caused by allergies. She had a small vesicle-like bump on her vulva this spring during her spring allergy season, and it went away after a few days. But these ones are bigger, and the area around them looks a bit swollen.
Bad photo.. but you can just make out the one on the outside that's easily visible (circled)....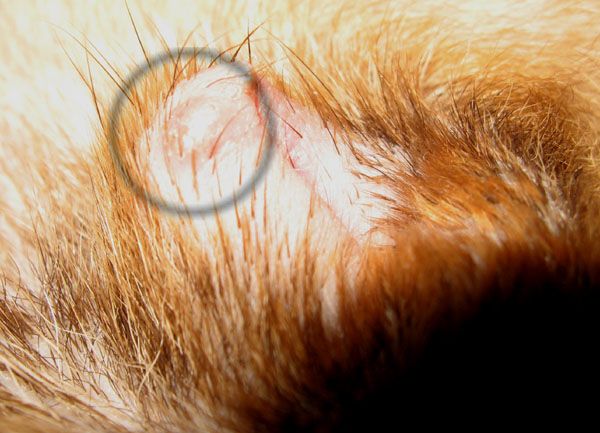 ..I'll try to get a clearer picture tomorrow in the daylight.
I JUST got her through her first ever hot-spot. Now this.... I'm totally beside myself.
Is there anything the Vet can do about this kind of thing? Or is it one of those "apply cream when it happens, and wait out the flare-up" kind of deals that will always come back no matter what...?