I did search for this and only found a couple of topics... hoping maybe new info has been gained and you guys can help me out.
I work in a veterinary clinic, I know dogs and cats who have had the FHO done, I've seen one recently recover from a bi-lateral surgery and she's doing well, but she's only about 25lbs.
I was wondering if anyone had personal experience with a larger dog having an FHO done? My dog is about 56lbs.
Sepp has a crappy right hip that is now starting to give him a little bit of trouble. He probably had some type of trauma as a puppy because his left hip is perfect. About a week ago I noticed he was less bouncy [but not by much, it was subtle] and his back was sore. I had a vet check him out, he strained his iliopsoas muscle on the right side and he was only giving 75% extension on his right hip. Two vets I work with say that the FHO would make him unable to do what he does now - training for IPO and just starting to play around with agility, and eventually I want to get obedience titles on him. I'm going to talk to an orthopedic specialist on the 30th but I cannot afford a total hip replacement, it's about $5k - the implants alone are $2k.
Googling it I found a hunting dog forum with field labs who went on to continue retrieving, but that doesn't involve a ton of jumping around. I was wondering if we did the FHO now if he could build up enough muscle that the lack of a joint wouldn't matter? At this point he does not have muscle wasting on that leg.
Pretty much the vet who looked at him just told me he didn't want me to put all of my faith in the surgery, have it done, and not be able to do anything with my dog.
That being said, I will definitely put him on adequan.
Any input is appreciated. I don't really care if Sepp can't be titled, I just want him to be comfortable and able to still jump around and be crazy without being in pain. I wish I could afford the total hip replacement but it's just not possible right now.
He's been on rest since Wednesday of last week, he's on Carprofen[75mg 1x day], Tramadol[25mg 3x day], Methocarbamol[500-1000mg 3x day], and Ace as needed for sedation. I was going to put him on the treadmill today because we have obedience class w/ some agility mixed in on Tuesday but I felt him up and he's still really sore, so we're going to wait until Thursday.
Obviously we're going to see what the orthopedic specialist says, I was just wondering if anyone here had experience with the surgery. This whole thing kind of bums me out, he's a very active dog so it's hard seeing him in pain, and really sad having to sedate him - even though it's what he needs right now.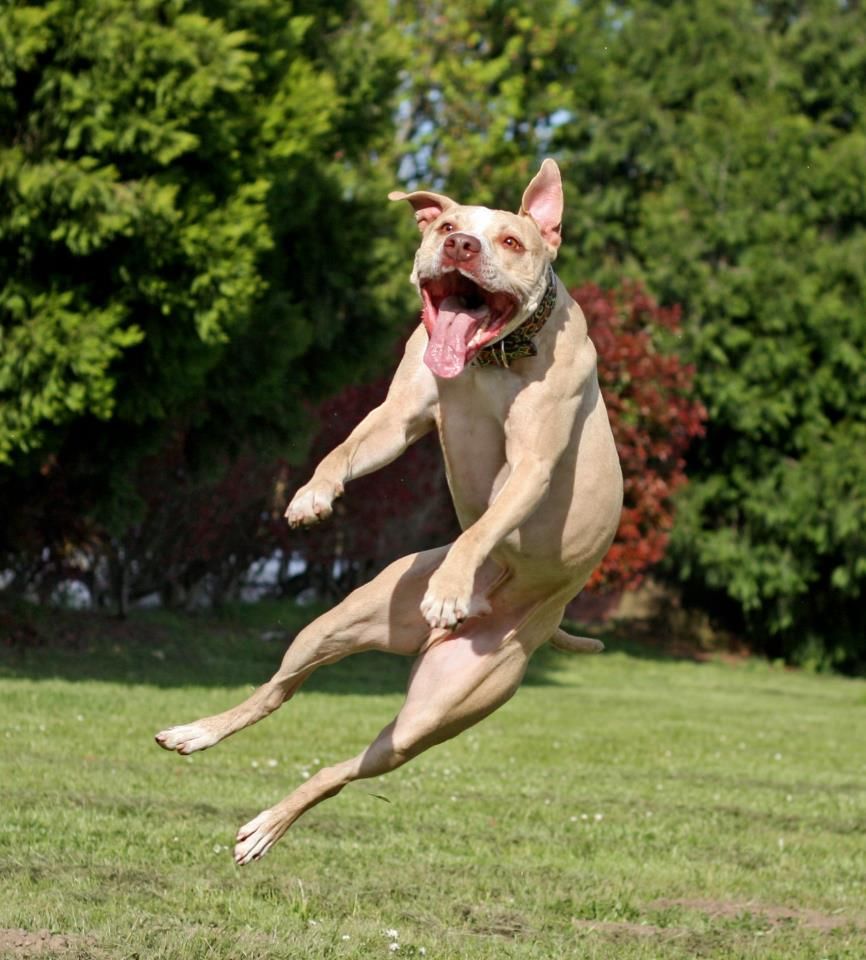 Photo taken by my friend Kay - this is what he normally does LOL.