In your opinion... how thin is too thin?
I was reading thru the thread about the merle dog and noticed people have alot of different opinions on how a "fit" dog should look. A few people mentioned that the ADBA dog looked too skinny where as others think it looks perfectly healthy.
Here's the thread I'm talking about...
http://www.pitbullforum.com/viewtopic.php?t=20606
I am wondering this because I am told constantly that Sativa looks way to thin. Sorry they aren't very good pics but here you can see her ribs which constantly show...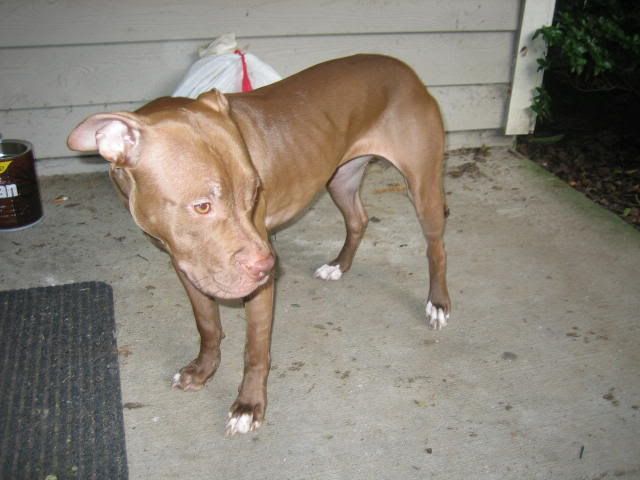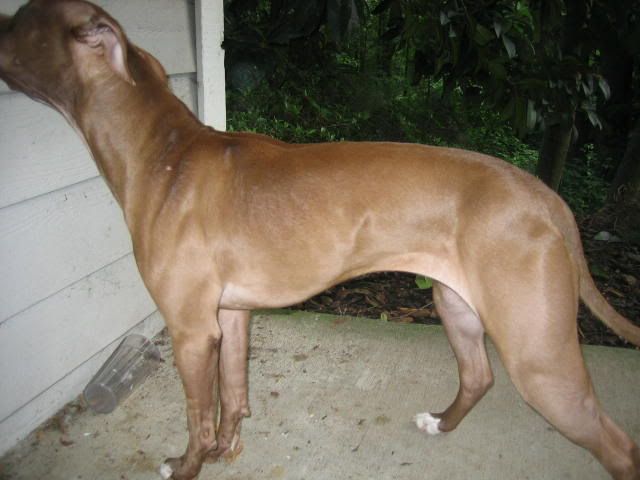 Now here is a picture of why she is so thin... she has no fat only muscle.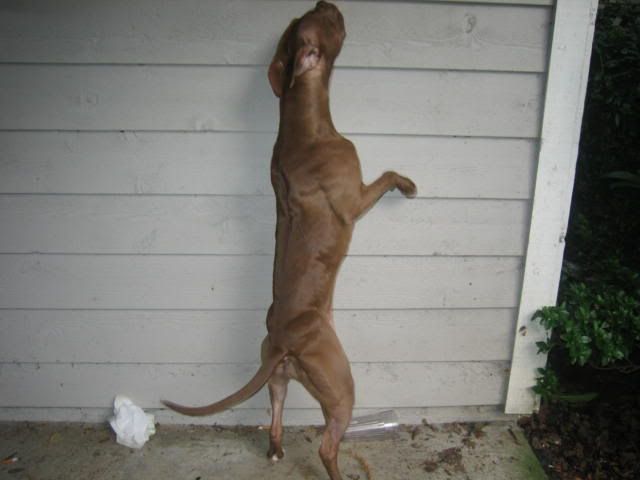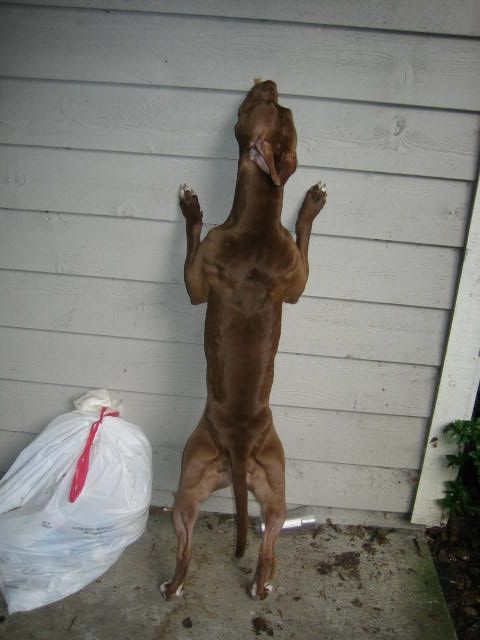 She's about 19inches at the shoulder and 47lbs at 1 year old and I consider her to be perfectly healthy yet people glare at me sometimes like I am evil and starve my dog. I get the feeling that if for some reason she got lost or something, whoever picked her up would think she's been starving for a few days because of her ribs when it couldnt be further from the truth!
Soo... in everybody's opinion... what is too thin?