This is an example of what can happen if you choose to breed your dog. Things could go smoothly or terribly wrong. Is your dog's life worth risking to make yourself a quick buck or to "get just one puppy" or whatever reason people choose to breed?
She had been in labor for 3 days, her owner out of town. Some relatives tried to find her help but didn't have the funds. They signed over custody and a c-section was done to save her life. They didn't expect any pups to still be alive. One pup had been born dead at home and another was stuck in the birth canal preventing anymore from being born. I can only imagine the pain she was in.
Before surgery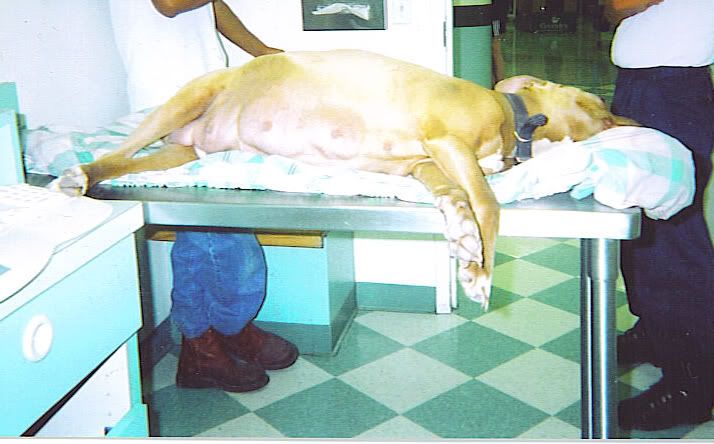 During the c-section. The large dark mass in the center is her bladder. The puppy stuck in her birth canal also prevented her from going potty.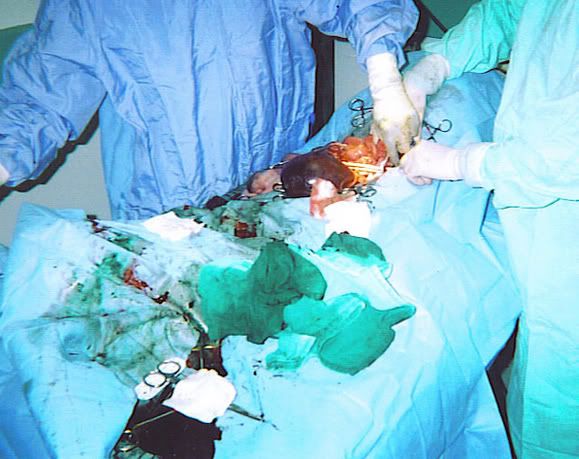 Notice the green fluid. This was caused by the toxic urine and decaying puppies. She was even lactating green milk.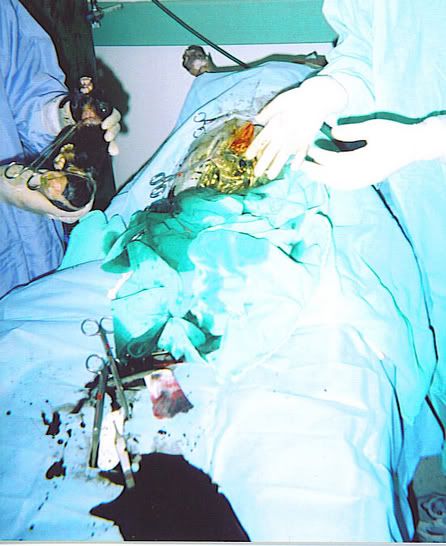 These are just 3 of the 6 puppies that were born dead.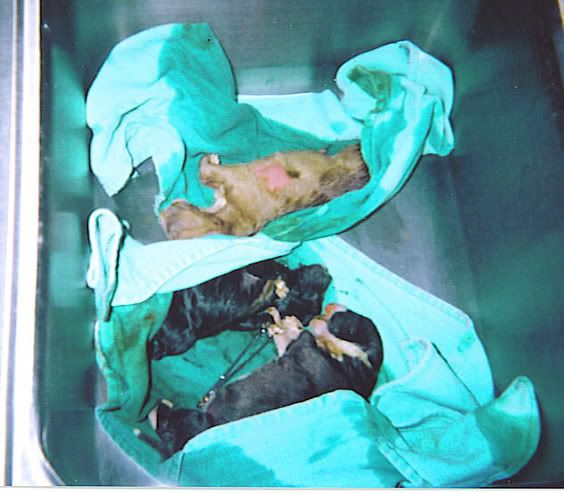 Everyone pitched in trying to help revive the still born pups with no luck.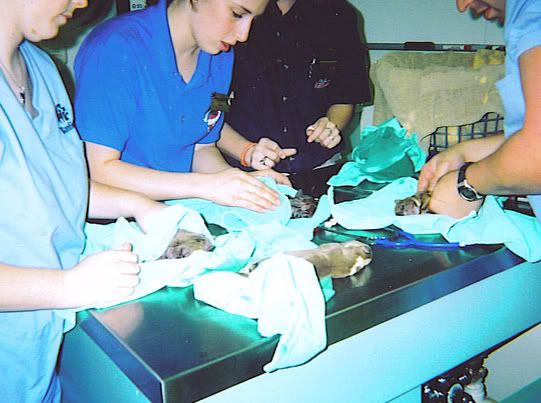 Out of 8 puppies, only these 2 survived.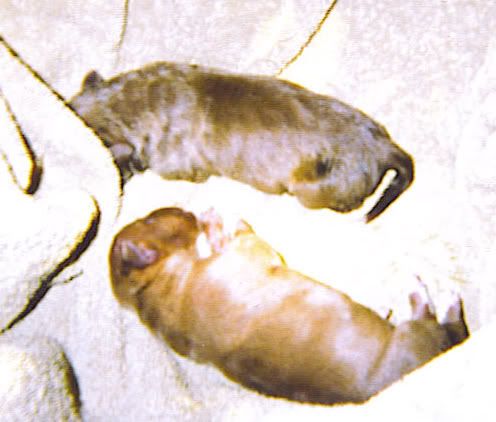 The mom after surgery. She had to be put on antibiotics, IV fluids, and 24 hour watch. She wasn't able to walk on her own.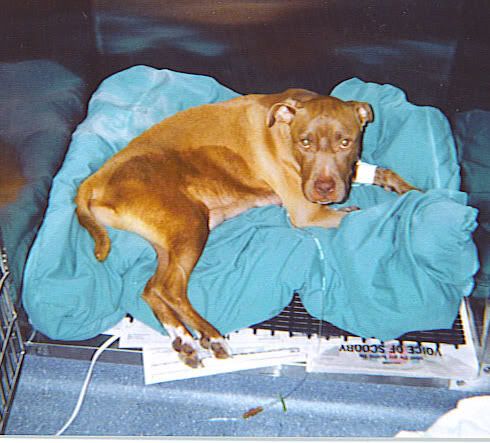 A couple of weeks later she was able to start walking on her own but still couldn't use her legs very well. She couldn't walk on her toes which resulted in her feet being scraped up.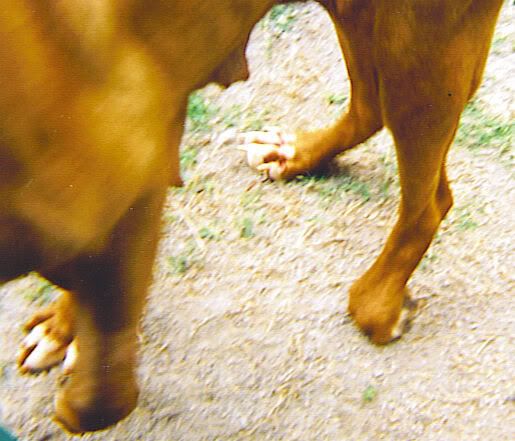 Because of a bacterial infection both pups had to receive meds and fluids. The sound of them screaming as they were poked with needles was enough to bring me to tears.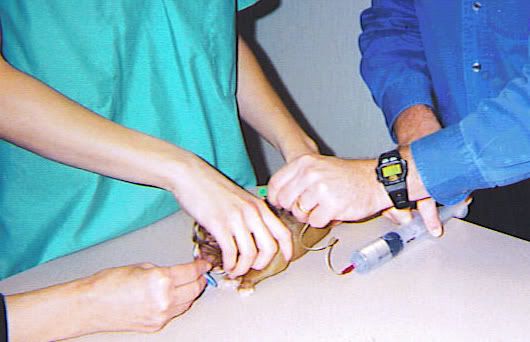 The joys of bottle feeding every 2 hours while trying to do my job. After doing that a few times we had to start leaving them at the vet during the day.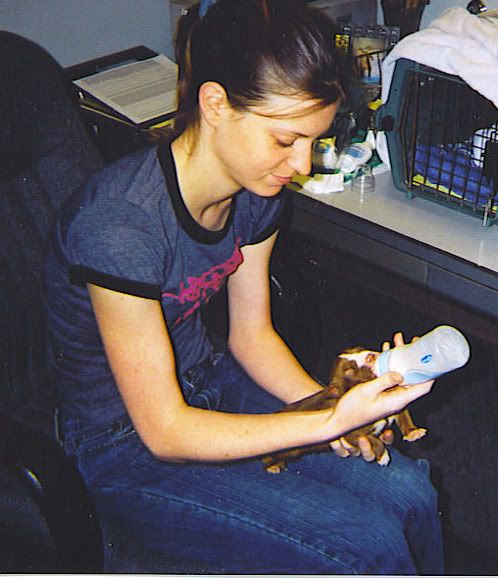 4 weeks old and finally out of the woods.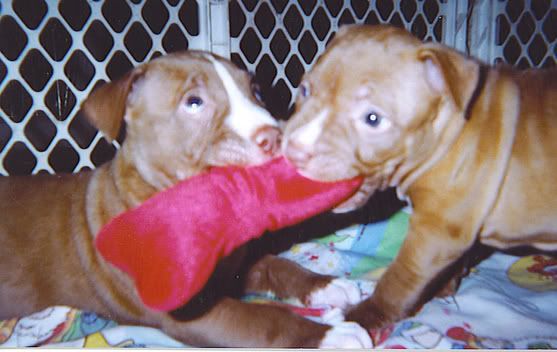 "aunti" Ginger showing the boys how to be dogs.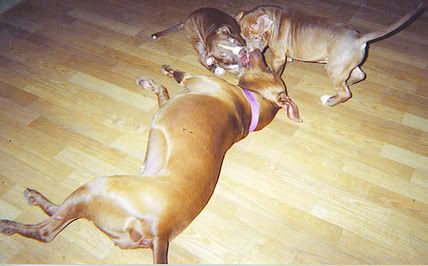 The grand total on vet bills was somewhere over $4000 once everything was said and done. That's not counting spay and neuter and various other vet trips over the past year and food for the mom and both pups.
Does breeding still seem like a good idea?