Tonight at training, my trainer said Vicki looked 'bony'. Should I put a couple pounds on her? She eats a pound of food per day, plus treats and stuff...I don't skimp on her meals. It's hard to keep weight on this girl.
Excuse the way she's standing...she did NOT want to take this pic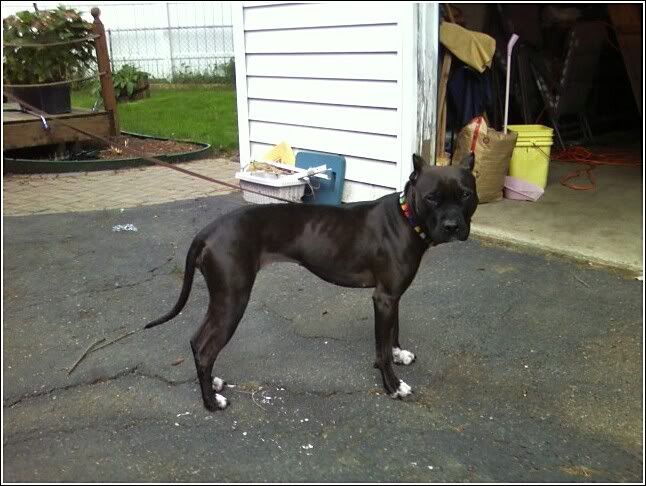 I know I look at her everyday and am used to seeing her...she looks fine to me, but if she needs to gain some weight, I am willing to feed her more.