Yes, I know this is really weird but I was wondering what the causes of this was.
Keeyah has a few dark spots on her back. (not the huge cow-brown spots) You can only see them if she's wet. Ace is the same way. I think that's really odd...
But here's the question...
Do dogs 'develop' freckles?
Keeyah has a few freckles now when she didn't have any.
Ace has a lot of freckles but he's always had those.
Just a curious question. Sorry if this is in the wrong area.
Keeyah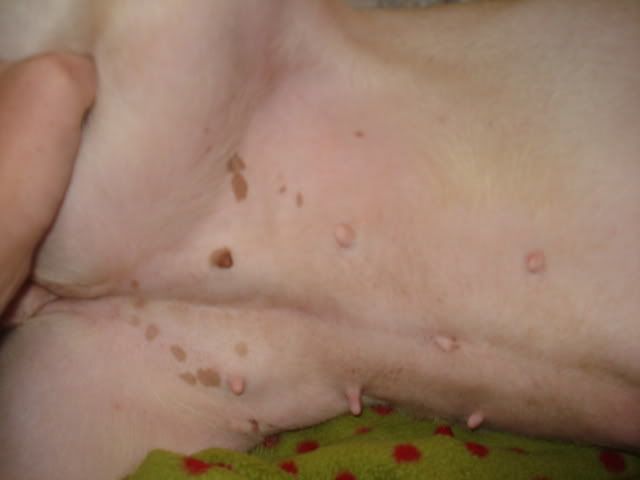 Ace (scuse the weenus)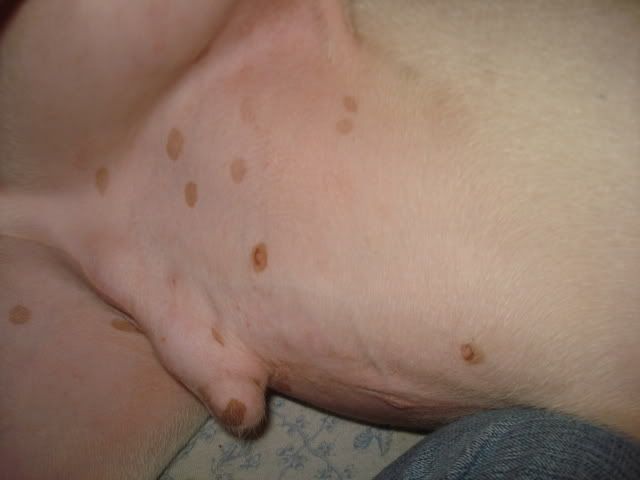 I wouldn't even know how to google this question so I figured this place is as good as any to ask!