First we have Flower, a APBT, weighing in at about thirtyfive pounds and around one - two years old, she has been spayed, UTD on shots. Flower will require a savvy home, someone who has experience with a dog of her drive and intenisty. Flower, is DA but is learning that when told to "leave it" to redirect her attention to the handler. She is going to need someone who can provide her with a active lifestyle, and channel her drive into a positive direction. She is a true bully, loves her people, adores children, but has the tendcy to show her affection by jumping up on you, and kissing, so a home with older children is required, she is a no kitty kind of gal, and would do best in a single dog home, or someone that understands and can handle doing a crate rotation. I am looking for someone with previous, and heavy breed experience for her, she's not the typical run of the mill bully that is tend to be found for this area. In the correct hands, and the correct enviroment, and lots of obidence, she's going to be a star, can anyone say working dog titles..
...if you are interested in Flower, please PM for more info.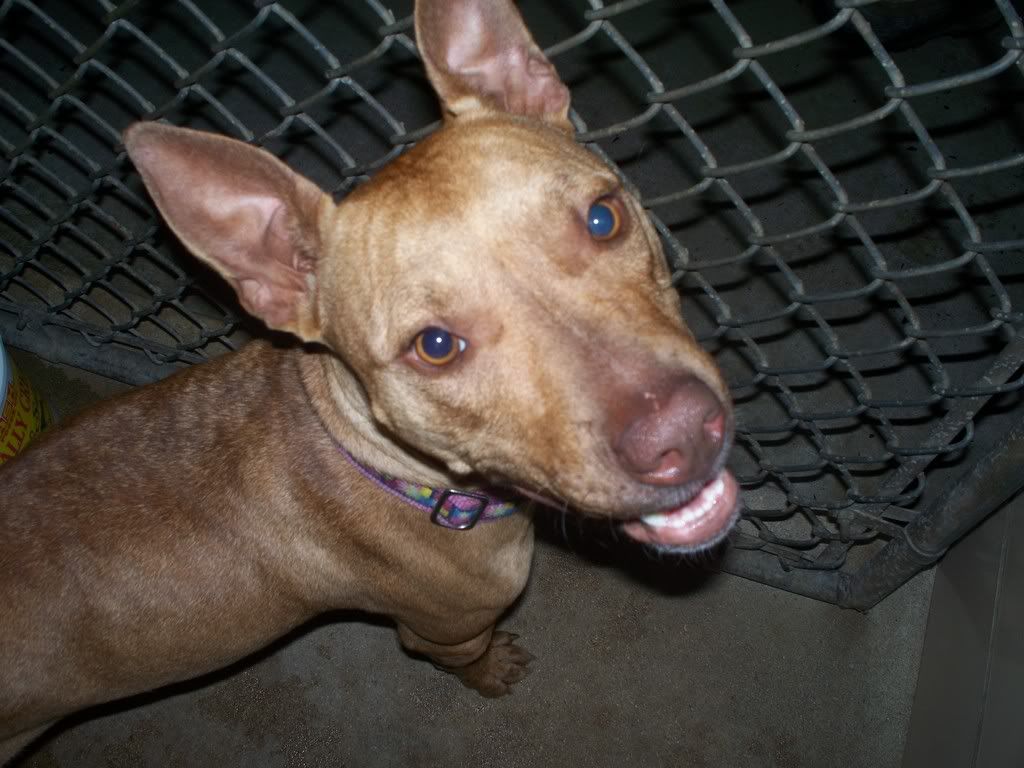 Upnext, we have a true gentlemen for adoption, by the name of Tony, he passed his TT with flying colors, and has great manners, he is about 4-5 years old, a Pit X. Tony knows his basics, sit, down, and of course give me some kisses..
..Tony is laid back, and would do well with someone who is new to the breed, he is good with the ladies of course, but doesn't fair to well with the men (dog wise). Tony has been neutered, and is UTD on his shots, and just waiting for a nice family. We have not tested Tony with cats, but can do so upon request. Again if interested please feel free to PM, and I can provide more info.