Hi Everyone,
I apologize for not being around lately. My husband got laid off from his job of 14 years and I have been franitcally looking for a job myself.
First, I want to thank everyone who contributed to Scooter's fund raiser. There was a glitch at first with paypal but after 10 days the money finally came through and we made $1089! That is huge and we are very thankful to everyone who found a little extra in their pocket books for this sweet boy. I have also been doing other fund raising and now have raised a total of $2000. Scooter is scheduled to have his surgery on September 29th. I am hoping to make arrangements for payments for the remaining cost of his surgery if needed. Scooter gets sweeter with each passing day. He loves us and the other Pit Bulls here as well as anyone who comes to visit. He is pretty funny too and has a silly personality. We have to keep him somewhat sedated so he doesn't run and jump as he will do if not on medication. He is on crate rest for a good portion of each day now as the goal is to prevent his condition from getting worse before his surgery date. He sleeps with us and the other dogs at night and is happy. I know once he has the surgery and is recovered he will love being able to run and play with all his buddies again.
THANK YOU AGAIN FOR BEING SO KIND AND HELPING THIS SWEET BOY GET BETTER!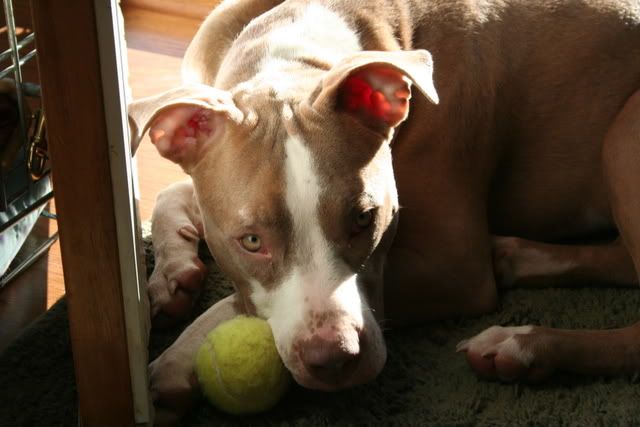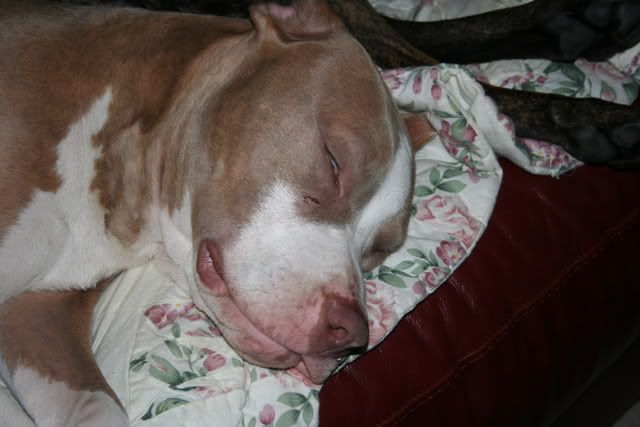 I will post an update once he has his surgery.