This absolutely breaks my heart to write this.
I have decided that trying to find Manolo a new home is what is best for him.
He is 4 years old, beautiful fawn and white, and just can't get along with my oldest dog. I have tried everything. And as soon as I leave the house and my boyfriend takes over care of the dogs, a fight breaks out. The bf has had it with the fights, and says Nolo has got to go. I would rather see him go to a great forever home then to the HS like bf is threatening. So I'm kinda in dire straights.
Nolo gets along fine with our female, and other females so far fine. Just not with Cane. He lives in our kitchen and I would like to see him in a one dog type household situation.
I dont know if the mods will delete this, or if i am able to post this here, but all other efforts to rehome him have only produced crazies, and I would like to see him in a APBT-knowledgeable home.
.
He is the one to the right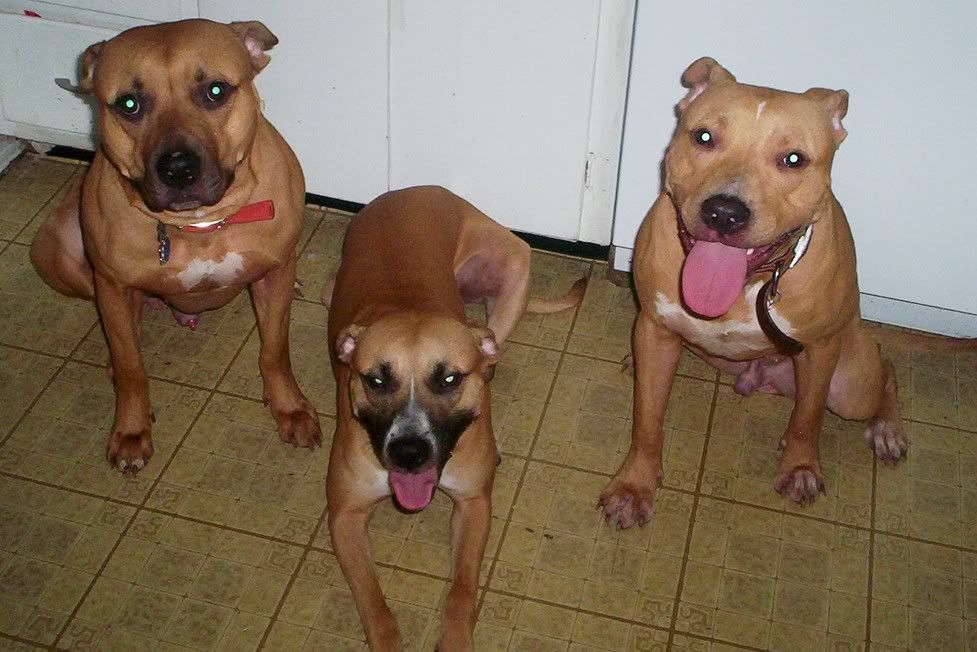 He is the one in my avatar, looking at the camera
So, if anyone would like to contact me, please PM me. Or if anyone has any advice, please feel free to give it. I would do anything to keep him and not have the constant fear that if I go out of town, something bad will happen.
(please don't flame me, I'm trying to do what is best here)