NO LONGER AVAILABLE
My-oh-my what a beautiful girl Miss Scarlet is!
If it wasn't for the cats at our house, we would SERIOUSELY consider bringing Scarlet home with us.
Scarlet is a 3 year old female located at the Shenandoah County Animal Shelter.
http://www.shenandoahcountyva.us/animalshelter/index.php
She is a 44 pound bundle of energy who simply explodes with excitement when in the presence of people. She is quite affectionate, however she is so enthusiastic that obedience training is a must, as she tends to jump up to show how much she adores you.
As you can see, she is a fan of zoomies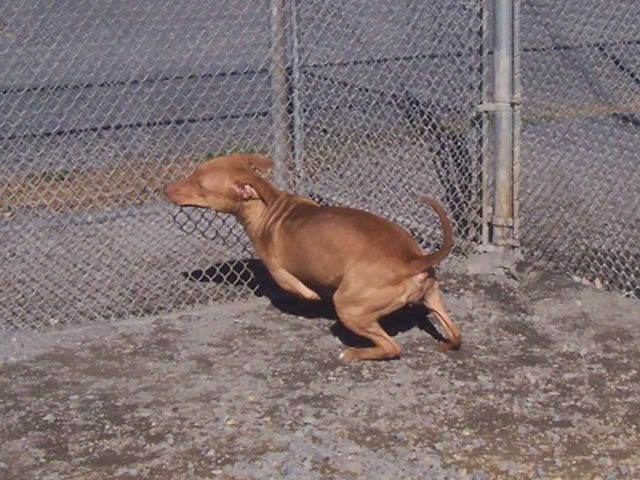 Miss Scarlet is quite athletic and she would surely enjoy a more active owner.
As far as I can tell, she seems dog friendly. There was another dog in the outdoor kennel next to us, and it seemed as if Miss Scarlet only wanted to play- although the other dog didn't seem quite as interested (8 year old male Pug)
.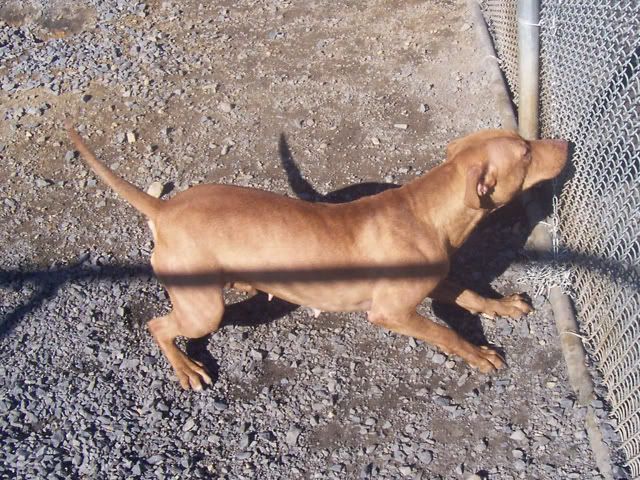 -------------------------------------------------------------------------------------
If interested in
Miss Scarlet
, PM me or contact The Shenandoah County Animal Shelter.
(Dogs can be dog/cat tested if need be.)
Mailing Address:
268 Landfill Road
Edinburg, VA 22824
Phone:
(540) 984-8955
Fax:
(540) 984-8517
Hours of Operation:
Mon - Fri: 10:00 AM to 4:00 PM
Sat: 10:00 AM to 2:00 PM
Closed on Sundays
ADOPTION POLICY:
Individuals wishing to adopt an animal from the shelter must complete a screening form. After the form is processed, there is a $10.00 adoption fee for cats, $15.00 for dogs, plus a $25.00 charge for cats and $35.00 for dogs, for spaying or neutering. It is required by Virginia State Law and the Shenandoah County Ordinance that all animals adopted from the shelter be spayed or neutered. A special voucher will be given to the "adoptee" for the amount of deposit. The voucher can then be applied toward the cost of spaying and neutering at participating veterinarian offices.