Today I went out to help my friend again and I got to meet some new dogs. All are sweet, loving, and just waiting for attention. We made out rounds and every chance I got I took pictures. Here they are..
First we went over where the cat colony is. I saw a new face, but couldn't get to close. He's cross eyed too.
This is another favorite, but it looks like he's been getting into fights. Didn't mind being picked up for his picture though.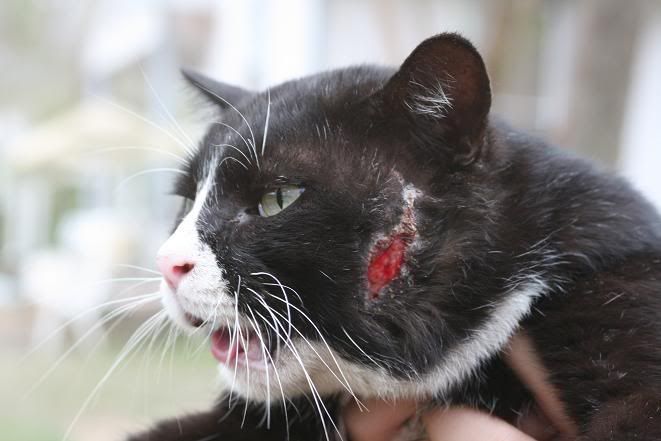 And near the cats is the mama dog where they sold all of the pups except one. I took pictures a while back when they were all just weeks old.
This is mama
And a blurry one of the last puppy
Moses (All of his pictures look the same)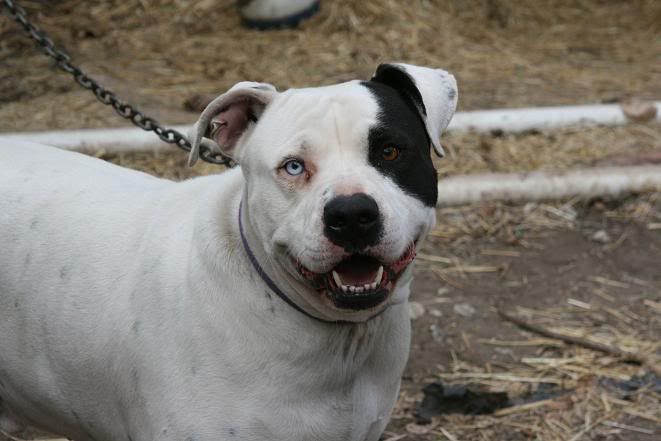 Diamond (6 month old white, piggy pit) used to live behind Moses, but she was rehomed and is now being taken care of. So instead they got a new 6 month old Pit (possibly mix) who is very underweight.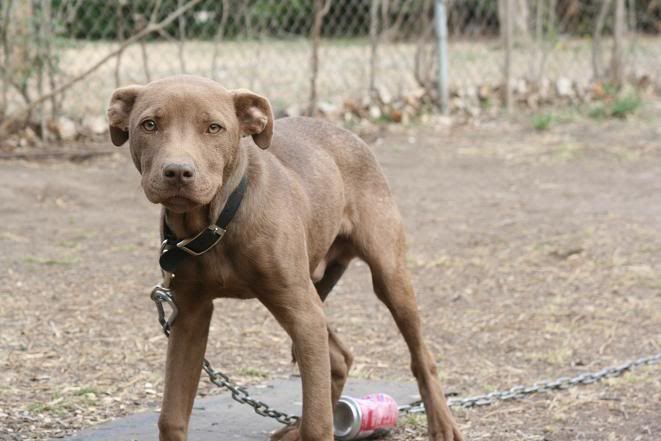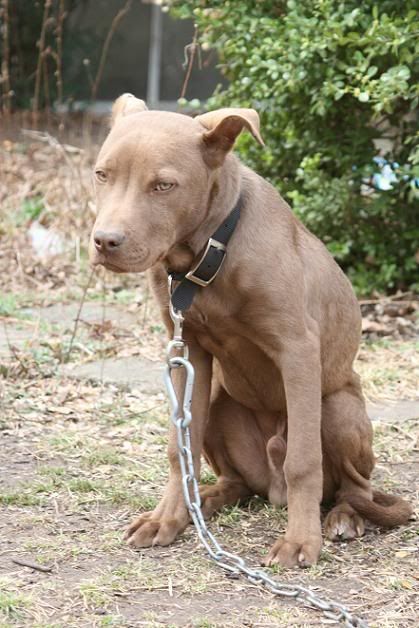 Of course General, it's really hard to get him to put his ears up!
Also known as the cookie monster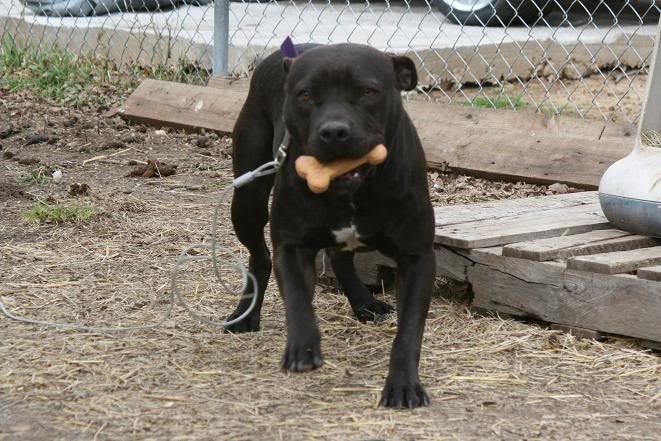 I posted a thread a couple weeks ago with pictures of Whitey; the first dog I'd groomed. She is doing really good, but these are the two dogs that live chained up outside.
Pewee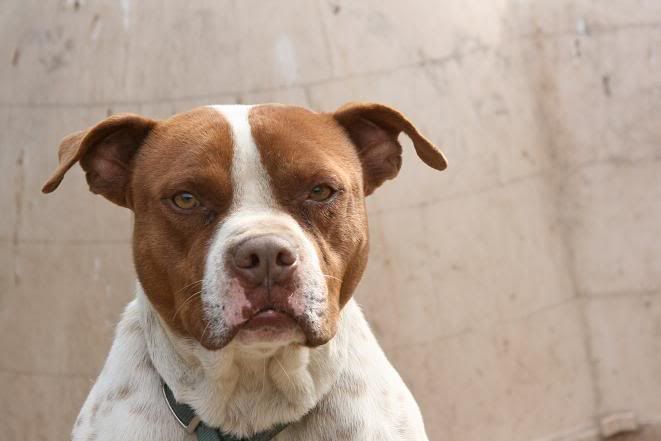 His play (girl) pose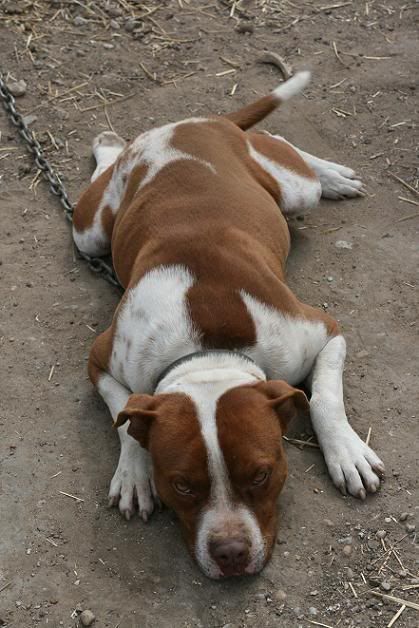 And Black the rottie that didn't want my black box to take pictures of him. Lol
Then, we went back to her house to pick up a couple dog houses and a few collars. Since we were right there we took out a couple of her dogs. Samson is a new face too; she was feeding Princess (one of her regular rout dogs) and he came wondering up behind her. He was being kept, along with a few other rotties, as guard dogs. We're not sure how he got out, but we're glad he did. I'm not sure how he made it there because he's just such a big baby. He sure did win over my heart and my face. Lol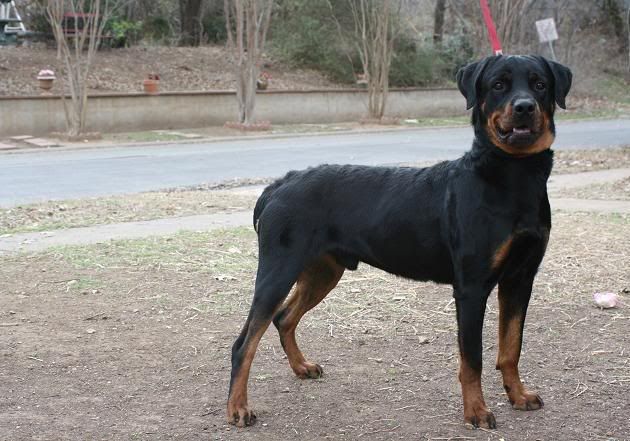 He wouldn't stop giving me kisses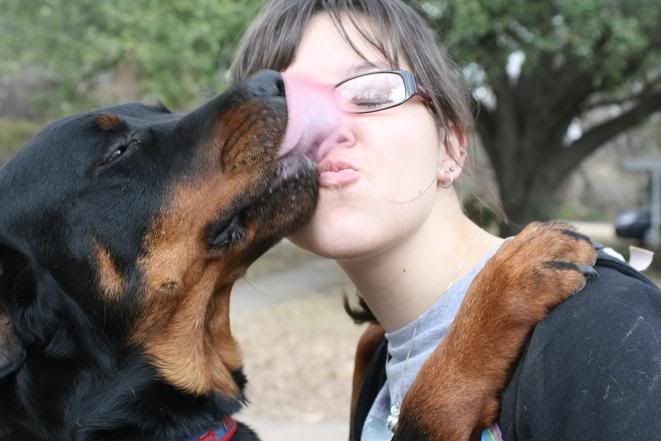 Then we headed back out to take the dog houses to the needed dogs.
Baby is the female and I can't even imagine how full of worms she is. She had the chain rapped around her neck and hooked to the fence. Once she knew we were there to help her, she turned into moosh. So a much needed collar, a dog house, water, food, dewormer, and more room to walk around, let along a cleaned up place to sleep.. she was very happy.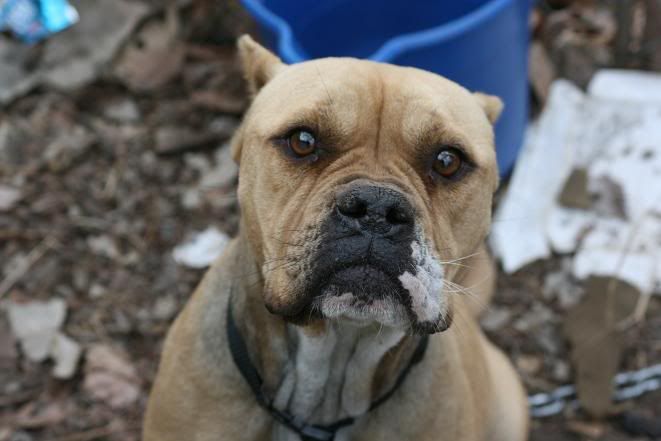 The male (can't remember name) was also rapped in chains, but on top of that he had a 3 inch collar around his neck. He was so scared it was sad to see, but I clipped his fang like toe nails, we fed, watered, gave him a house, also dewormed him, and gave him many kisses. They were much happier when we left.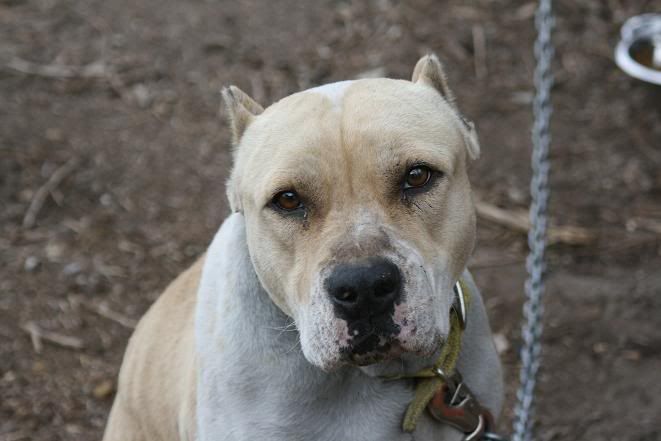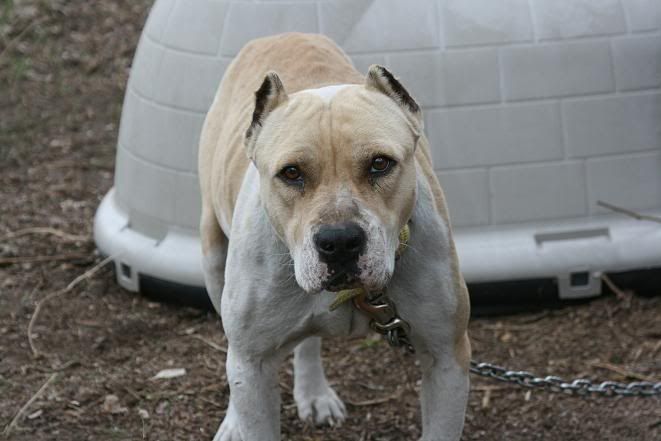 After we set those two dogs up and safe from the incoming rain we headed back to her house to finish taking pictures.
This is Brandy; she has been living as stray for at least the last year and been fed by Angie ever since the first time she saw her. Well Friday I got a phone call that she had to put one of her fosters down. He was at least 13 years old and his chest was full of cancer; some of you might remember him from my other threads. His named was Drake. Later that day she was making her rounds feeding and after almost a year Brandy came up to her. As if she was asking for her to take her home, that she was ready to start over. She is still a little scared, but she's not hungry, cold, lonely, instead she's loved.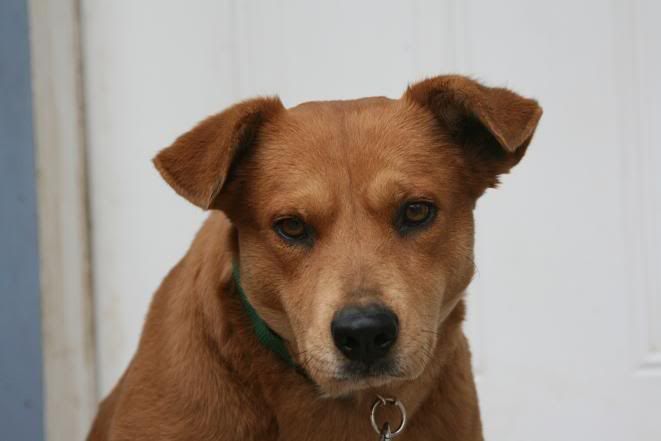 She was also given two 6 week old Chihuahua/poodle mix puppies.
This is Sammy
And this is JJ
Together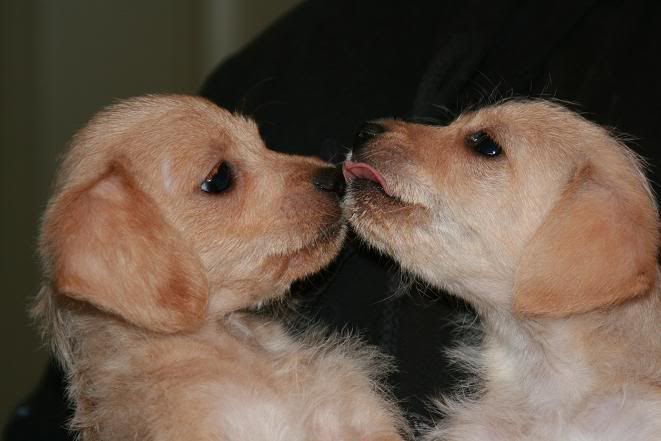 *That's All* Thanks for looking!