Here is her original thread :
http://www.pitbullforum.com/viewtopic.php?t=119966
So why name her Bella*Rina?
This itty bitty gal shakes her butt so hard while wagging, that it forces her to complete a circle almost everytime. To the point I'm thinking about buying her a TuTu and entering her into a competition in the near future. She's quite the clown when in a kiddie pool. She walks around it with her face under water like she's looking for something.
What a true Gem of a dog Bella is
She's gone from a complete depression at the shelter, to a very outgoing show-off of a dog. Bella knows many commands: Sit, Sit Pretty, Stand Pretty, Paw, Down, Off and stay. She is so smart!
She is completely house broken and has only had a little piddle, but she's recovering from a UTI so I won't hold that against her.
The shelter thought she had some dog aggression but I can tell you she was just so excited for a playmate, she couldn't contain herself. She has shown not ONE ounce of DA while loose in the house or while crated.
She's a gentle little gal with no issue that I can see as of yet. Cats? Well she's terrified, she literally flattens out when she's near one.
Bella is quickly becoming my little sidekick and goes everywhere with me.
This gal needs to get adopted before I cave!!!!
Thanks a lot Marissa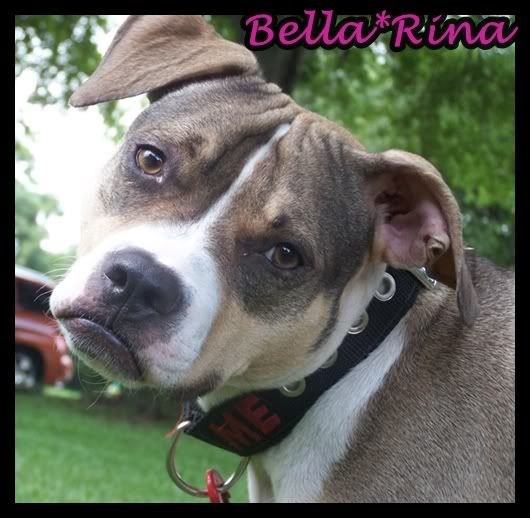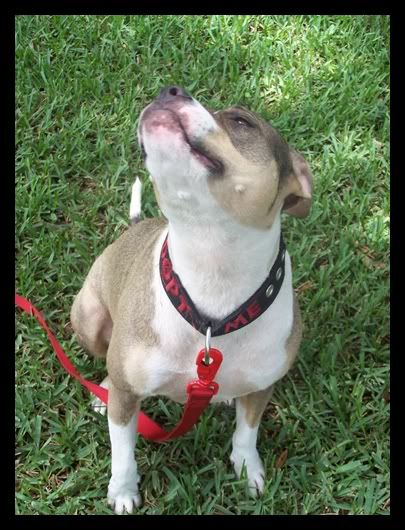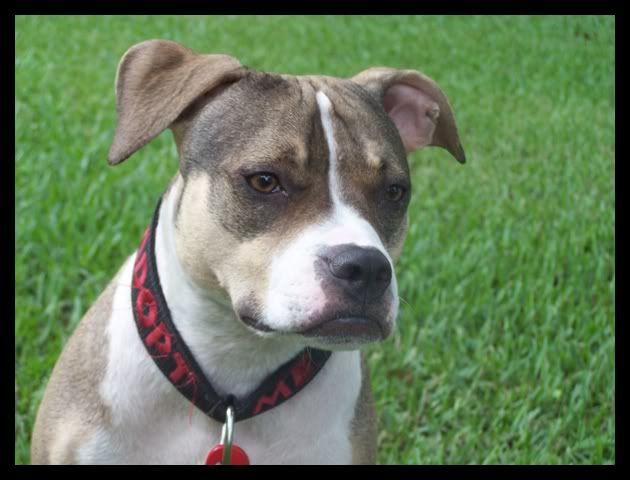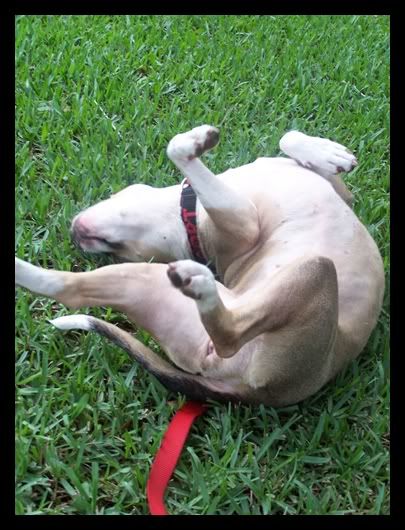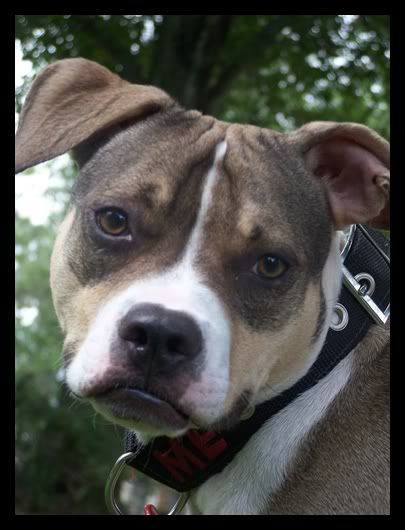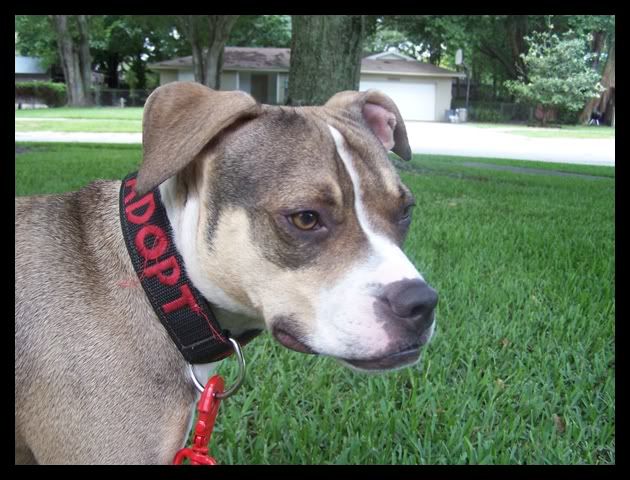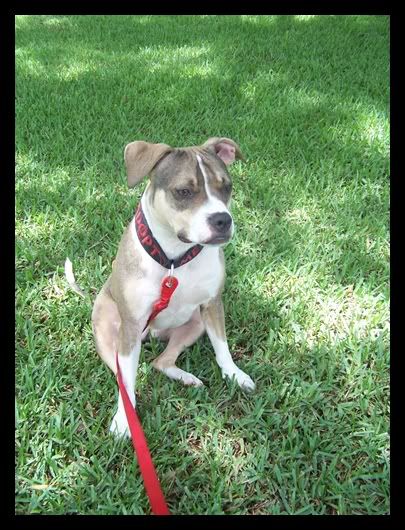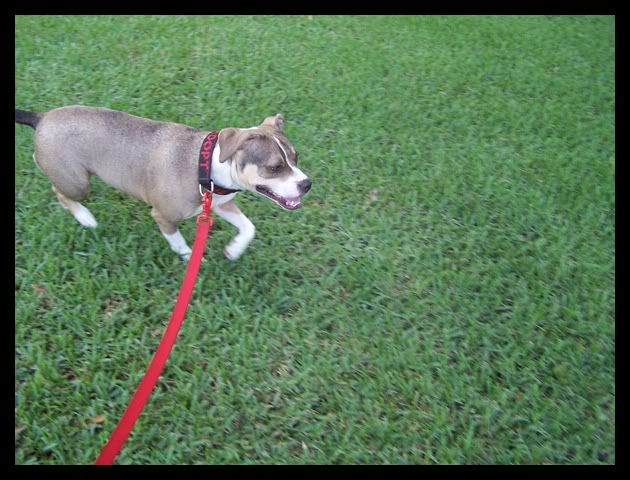 www.pitstopbullys.com