Meet Jake (a.ka. Howard):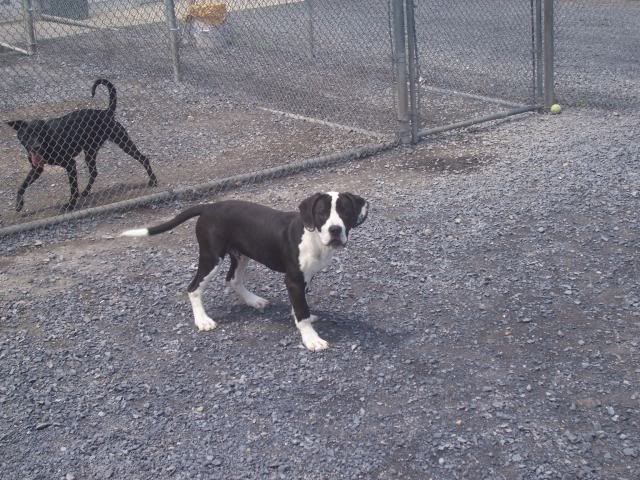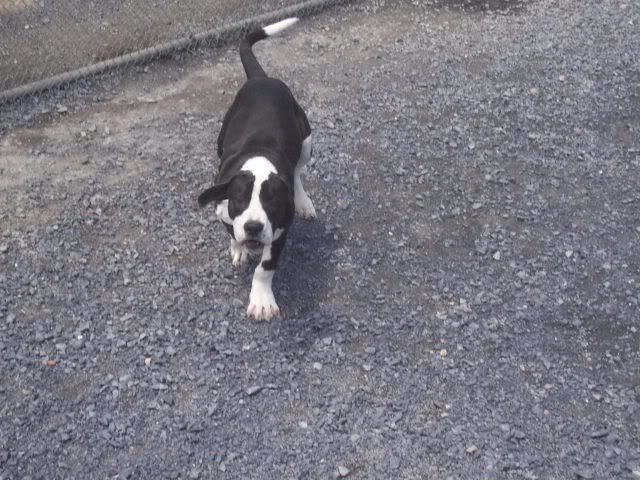 Jake is currently located at The Shenandoah County Animal Shelter. Unlike most of the dogs who come into the shelter, I have personal experience with Jake.
Before Jake came into the shelter as a "stray" he belonged to my neighbor. My neighbor bought Jake about 4 months ago with the idea that he would make a great guard dog. Problem is: Jake is in no way, shape, or form guard dog material. The other problem is that my neighbor is a raging alcoholic (as in: start the day at 6:00 a.m. with a 12 pack). I have posted on PBF about this neighbor (and his issues with dogs) before. Jake was thought to be a big "pit bull", but the older her gets the more he looks like he could be Pit Bull X Hound.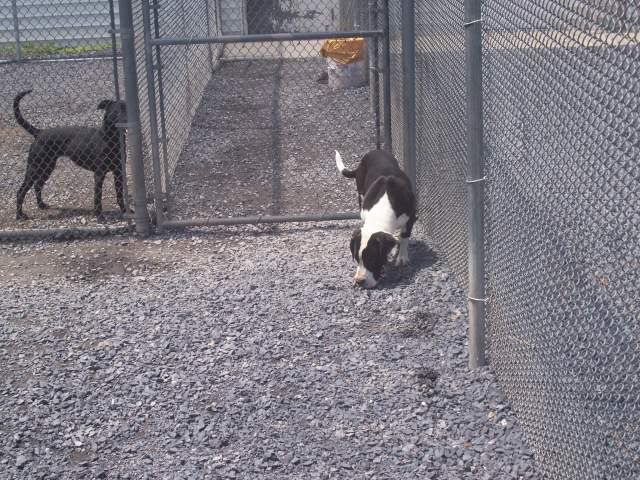 After a few months, my neighbor got tired of Jake. He was too much responsibility. At that point (even after I expressed interest in Jake) my neighbor ended up rehoming Jake with his sister. They live out in the country, and also had a littermate of Jake's. It was match made in heaven.
I honestly believed it was for the better.
Well, I was wrong. Some time last week my neighbor's sister came into the shelter to drop of two "strays". Problem is, these dogs weren't strays...they were family pets who were in the process of being dumped. She told the shelter that they found the dogs as strays the previous Friday, and that they kept the dogs in their garage over the weekend...stating that they had given the dogs the nicknames of Jake and Princess.
The real story is that she has had Jake for the past 2 months, and Princess for the past 4, and for whatever reason she decided to dump these pups at the shelter. When I was at the shelter this past weekend, I informed them that I knew the dogs, and that they were most definitely not "strays".
Charges MAY be pending.
So...on that note: Jake needs a home. But not a home like the ones he is used to...he needs a home where he can live out the rest of his life, never again having to worry about out-of-control drunks or being dumped at the shelter.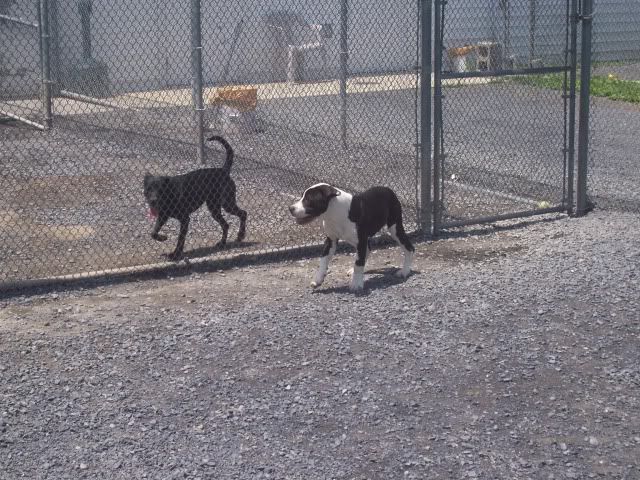 Give this boy a chance...he most definitely deserves it.
-------------------------------------------------------------------------------------
If interested in Jake (a.k.a. Howard), PM me or contact The Shenandoah County Animal Shelter.
(Dogs can be dog/cat tested if need be.)
Mailing Address:
268 Landfill Road
Edinburg, VA 22824
Phone: (540) 984-8955
Fax: (540) 984-8517
Hours of Operation:
Mon - Fri: 10:00 AM to 4:00 PM
Sat: 10:00 AM to 2:00 PM
Closed on Sundays
ADOPTION POLICY:
Individuals wishing to adopt an animal from the shelter must complete a screening form. After the form is processed, there is a $10.00 adoption fee for cats, $15.00 for dogs, plus a $25.00 charge for cats and $35.00 for dogs, for spaying or neutering. It is required by Virginia State Law and the Shenandoah County Ordinance that all animals adopted from the shelter be spayed or neutered. A special voucher will be given to the "adoptee" for the amount of deposit. The voucher can then be applied toward the cost of spaying and neutering at participating veterinarian offices.