Picked her up today. The shelter director was trying to get me to take her last year but she was adopted by a nice guy. Unfortunately he had a stroke so Zena landed back in the shelter. She's beautiful! Rides in the car like a champ, seems fine with kitties (so far) and ever-so-politely drops the tennis ball, sits and waits for you to throw. If you don't throw it fast enough she nudges it closer to you!
In the car on the way home: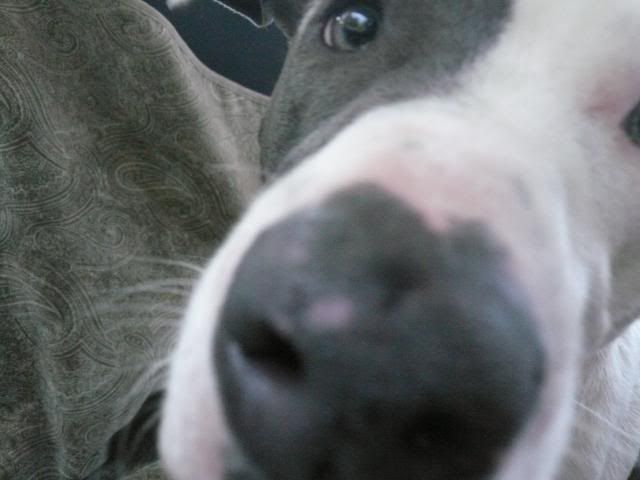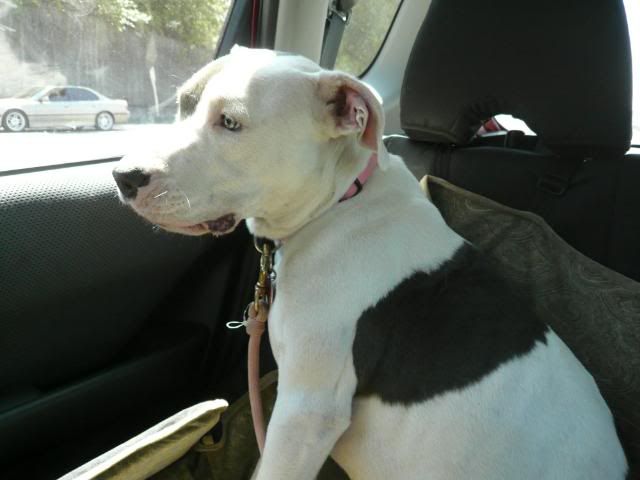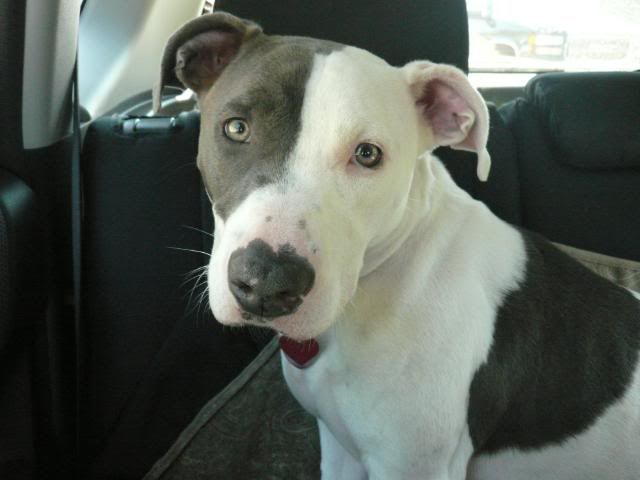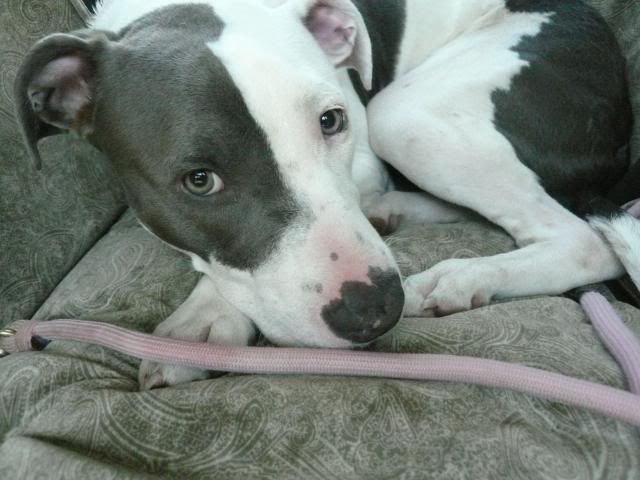 And her favorite thing ever.....her tennis ball!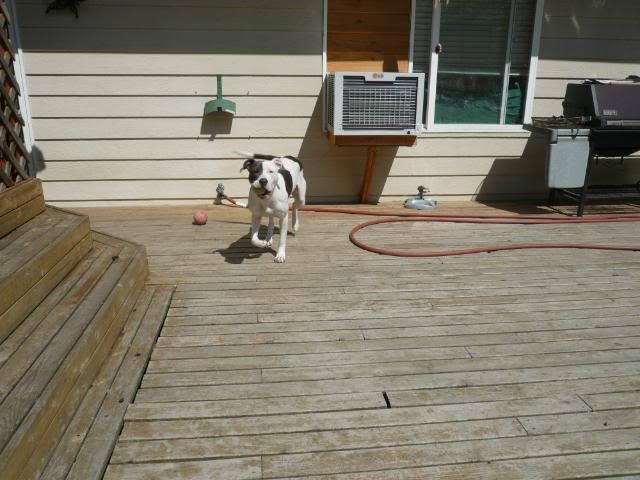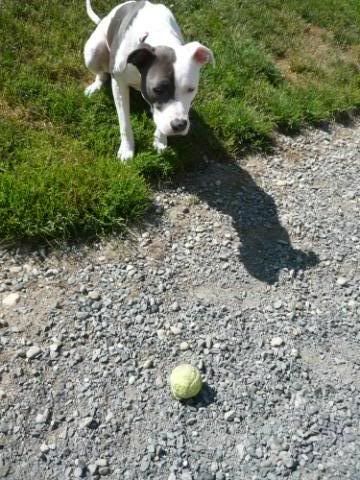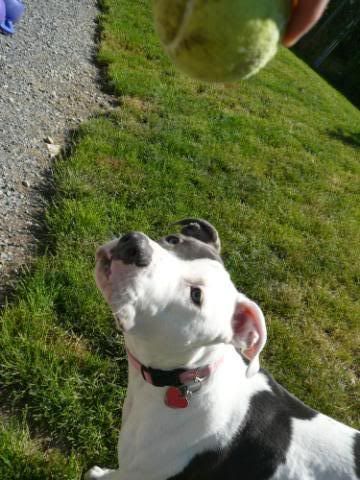 Pretty girl!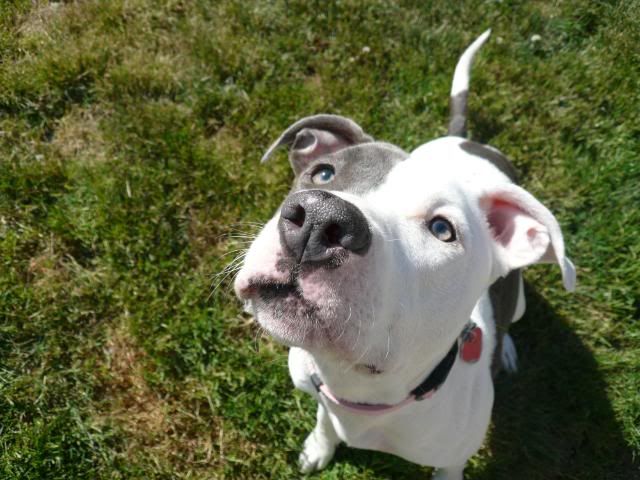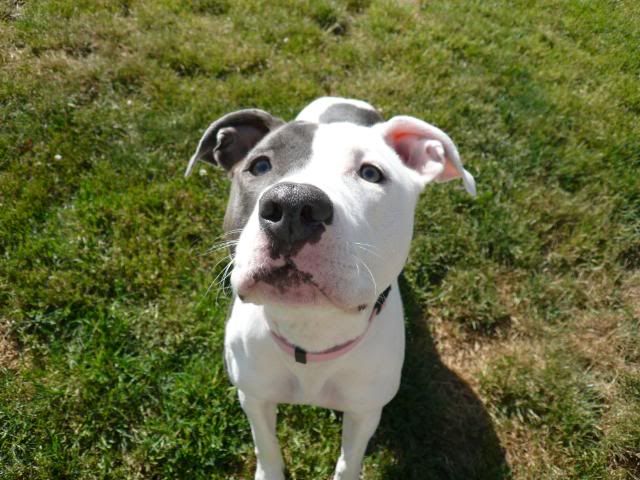 And some video of the ball crazy girl! Please ignore my crotchal region with the symbolic ball!