The Story Of Miss Sooki-
On the afternoon of the 10th Sooki was walking down the road in Sulfer Springs, FL as a stray, little did she know that the following events would changer her entire life...
Animal control officials doubt accused dog-abuser's story
Hillsborough County Animal Services
Investigators say Clopinel "James" Pascal struck the white female pit bull with a pipe and machete, partially cutting its ear off.
TBO.com
Published: July 13, 2009
Related Links
· Evidence photos
· Previous: Machete used on dog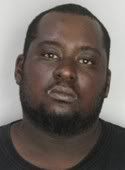 Clopinel Pascal
Hillsborough Animal Services officials say they don't believe Clopinel "James" Pascal's story that he attacked a pit bull with a machete because the dog attacked him and his dog first.
"It doesn't add up so far," said Marti Ryan, spokeswoman for Animal Services.
Pascal, 31, was arrested Friday afternoon on a charge of animal cruelty. Investigators say he struck the white female pit bull with a pipe and machete, partially cutting its ear off. He was released from jail early Saturday after posting $2,000 bail.
Pascal said he had attempted to rehabilitate the dog and socialize it with his own pit bull after it had been abused and abandoned by neighbors. He said when he was trying to tie up the abandoned dog in the backyard of his home in Sulphur Springs, it attacked him and then his dog, "Sasha," when Sasha tried to defend him.
Pascal said he picked up the machete to defend himself.
A witness, however, on Friday told investigators the pit bull was walking up the street when Pascal lured the dog into his yard, closed the gate, picked up a pipe and started beating the dog with it. He was "laughing the whole time,'' Pascal's arrest report stated.
Both dogs were taken into custody by Animal Services.
Ryan, of Animal Services, said today the injured pit bull is still in their care and is a sweet dog.
"She seems very forgiving to humans," she said.
Ryan thinks the dog was a stray but at one point had owners.
Pascal's pit bull didn't have a mark on her from the alleged fight and is "extremely animal aggressive," she said.
The injured dog doesn't have a microchip to identify her, Ryan said. She had several other cuts on her body and they are still doing tests on her to determine if she has heartworms or other ailments.
The dog could soon be up for adoption, Ryan said.
Sooki's Wounds From Attack: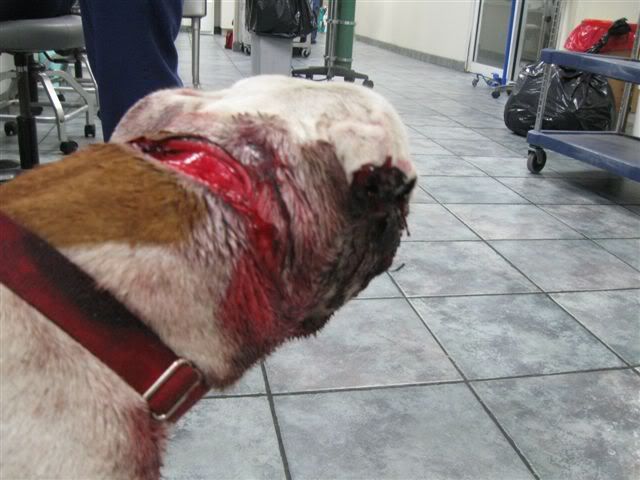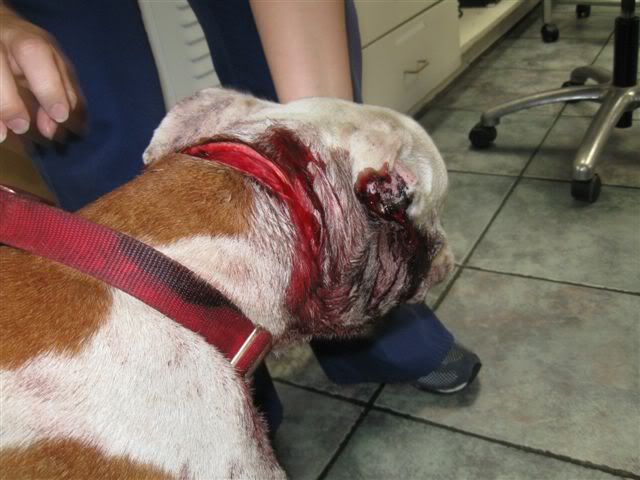 Sooki after FVS's Care: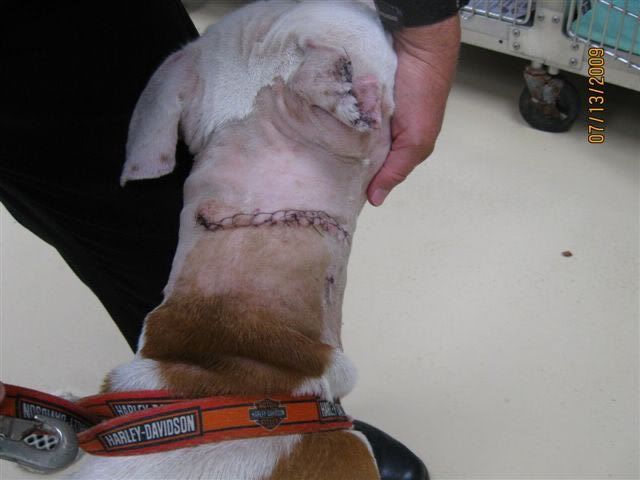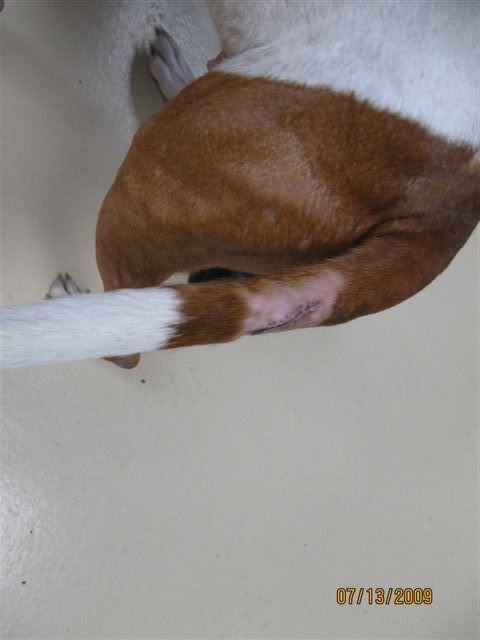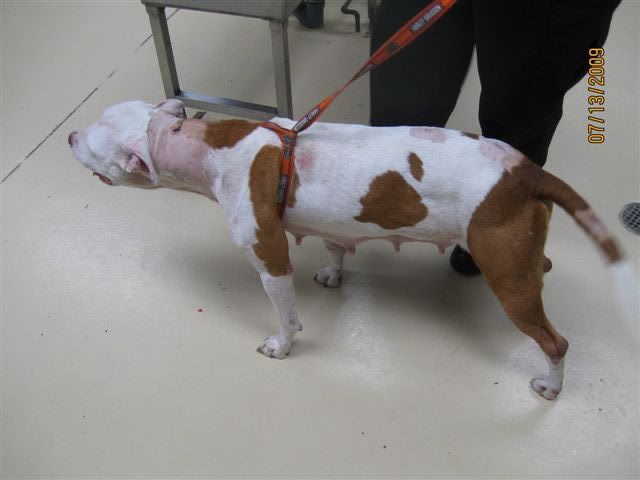 Miss Sooki is now recovering and getting a Re-Check on Monday where she wil be spayed and sent into a foster home. After all of FVS's medical team cleaning up Miss Sooki and getting her all fixed up, did we get hit with the news she was also Heartworm Positive. So while Sooki will be relaxing in a foster home recovering from her wounds, she will be starting Heartworm Treatment which will take up to 2 months of Injections and a "Stay Calm" Foster home.
Rugaz Rescue Inc is looking for a Long-Term (2 to 4) Month foster for Miss Sooki while she fully recovers Emotionally and Physically from this brutal attack.
To contact Rugaz Rescue for more information on Sooki or any other Incredi'bull dog looking for a forever home please visit:
http://www.RugazRescue.com
To Help Rugaz Rescue Inc with Sooki or any other Incredi'bull seeking help Visit the Guardian Angel's Section of the website or donations as always accepted:
https://www.paypal.com/cgi-bin/webscr?c ... id=6851786