Baron has been here for a couple months now and it is time for me to start pushing more for his adoption. I just realized I had introduced him in the gallery section but never in here ! Bad foster mom. So here is Baron. He was a neutered male, I know crazy he was neutered, that came into a mid Missouri shelter as a stray that no one came for. He had some fresh gashes on his face that we are guessing were from a run in from a cat and from his prey drive I am going to say that is our final answer, that and he smelled of cat pee for days. So no kitties for this guy.
He also is marked up all over so I am sure he had many run ins with cats and other four leggeds in his day but for the most part he gets along ok in my household. He can chill with Bean pretty well but can not integrate with anyone else in the house as he is too pushy. It isnt because I dont trust Baron necessarily, it is that my guys are not going to accept him. He is a very pushy intro and has to have a dog that will allow him to be a stupid boy. You can tell he was a late in life neuter as he still acts like he is all boy but he is a good boy for the most part. He wasnt introed in my house for weeks if not a month or two, but that is how it always goes here. He actually was a more quick intro then most.
He is an older guy, probably pushing 7yrs old but still is ready to go whenever you are. He is about 65lbs so he is like a giant compared to my guys, so it is weird to have such a hoss in the house, I am usually a 40-50 lb pit bull kinda gal. He is crate trained, house trained, and has his basic obedience. He does smile when he is nervous at the vet.........it is not a growl, not a snarl, it IS a smile and is really very cute. I havent caught it on tape yet but I am trying.
So that is Baron..........so on to the pics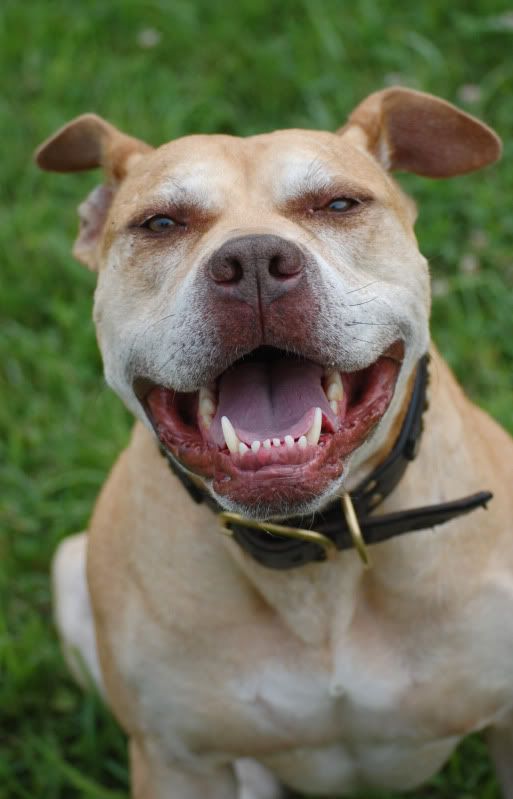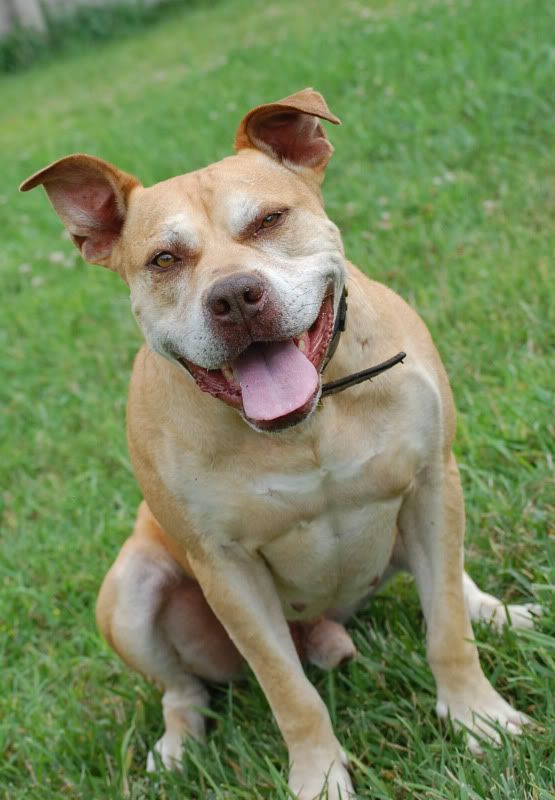 Playing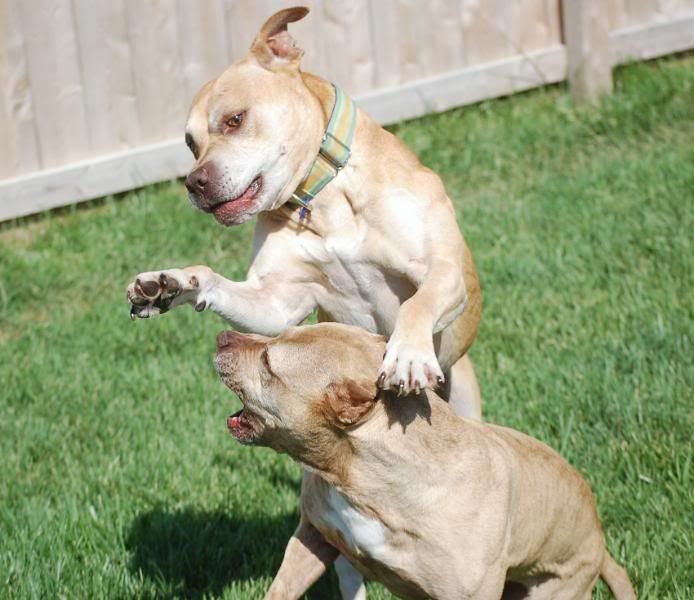 After a bath
Best part of the day