So..I got whined and wheedled into finding foster space for a few dogs since a particular shelter apparently has an overabundance, and despite adoption fees being only ten bucks, they are euthinizing 70% of the dogs. Soo...DRAW took 5 new dogs. First the chiahuhuas. Black and white is Chipper, he is about 5 years old. VERY sweet and positively adorable and a whopping 4.5 pounds. Chipper does walk funny due to what seems to be either a genetic defect OR possibly from being overconfined prior to landing in the shelter. His femur in both back legs is actually curved so he walks with his legs tucked under him and on his toes. It's bizarre to see. But the vet is certain it causes him no pain. He is VERY VERY sweet and cuddle. he just wants to be loved.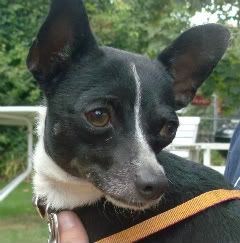 Next is Rico..he wore a diamond..oh wait.....THIS Rico wears spikes! And is darned cute. At a whopping 4 pounds he is a cuddly snuggly little bundle of lovin! Right at a year old and ready for romance. Rico likes other dogs and does ok with cats. He adores all humans. Comes when called. impossible to get pictures of because he rarely holds still!!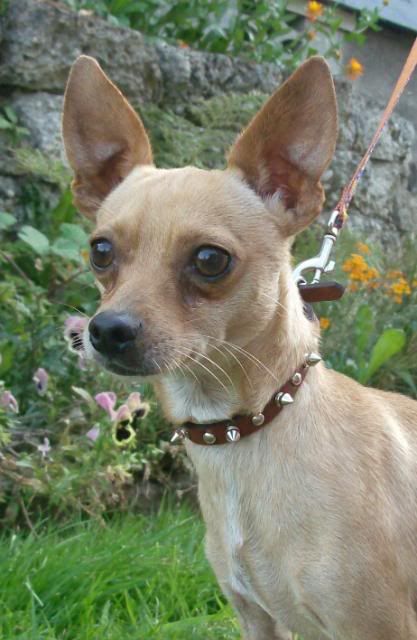 Now JRT mix Sarah. If you are looking for an energetic pal..she could be the one. She is all JRT about life. Has a serious go get em attitude but sweet as pie to go with it. She is VERY cute as well. All of which adds up to a great little dog. 2 years old and 12 pounds. Super cute, super fun and super smart. Loves to play like a wild child with other dogs.