Well..about a week and a half ago some time I saw a posting on CL about a stray dog. She was an older dog..she showed up at someones place of work..they were begging for help.She was really cute. It made me sad. I ignored it. Then last week on Thursday I got an email from someone else who had worked at the same place begging for help. The boss had called animal control. Now the dog was in serious jeopardy because she has a bad knee. She was never going to make it to the adoption floor. Half an hour later I got an email from another rescue about teh same dog..anything I could do? So..I contacted teh good sam that contacted me..asked a few questions and promised to call AC and see what they had to say about her. Well..I called..and they gushed. Apparently the dog is a complete doll. Not to mention adorable. However, she has a grade 3 to 4 luxated patella and she is obese. Ok..i told them let me think about it..and i sent the plea out to Karladaune. (I know who to sucker) I told her everything i knew..and she too wanted to think about it. And we both came to the same conclusion...the poor older dog needed at least a chance. By noon on Tuesday, AC had tracked down her owner..in jail. They are going to be there for awhile..so they tearfully gave verbal consent for the dog to be sent to rescue..and I went down and picked her up yesterday.
This dog is just the sweetest. she is SUCH a good girl. Even in the chaos and hubbub of the shelter she was unflappable. And when her leash was handed over to me she hopped right into my van (and right into shotgun position) for teh ride home. She is super easy going. Not fond of the whole crate thing but will learn. Apparently lived with cats and a chihuahua. She may need surgery downline but right now we are putting her on supplements and getting the excess weight off of her. Judging from her overall condition, she has probably had that bad knee for a LONG time. It doesn't slow her down, she just walks funny.
this is a super dog. She really is a complete gem. I look forward to giving you guys lots of updates. Without further ado, here is Sky-Belle. Who will be Annabelle. (she could REALLY use a sponsor!!)
"im in..lets go!"
Mind you..this was a half hour ride she spent exactly like that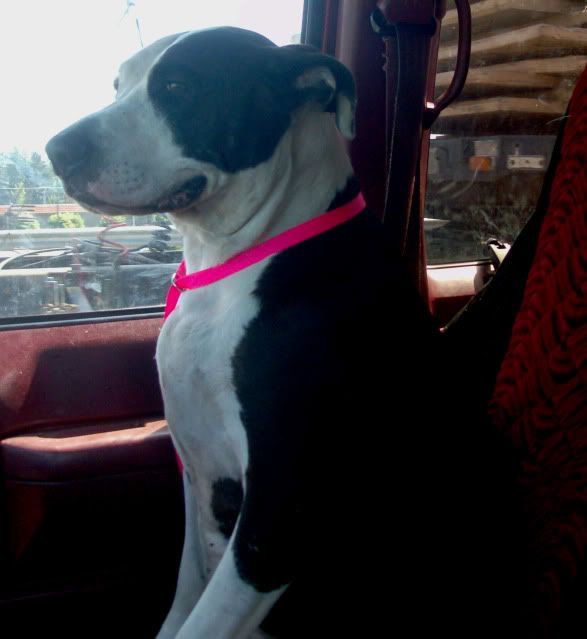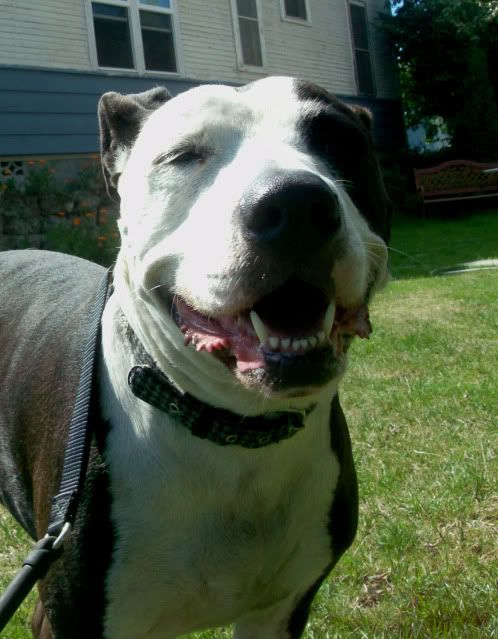 durty moo cow dog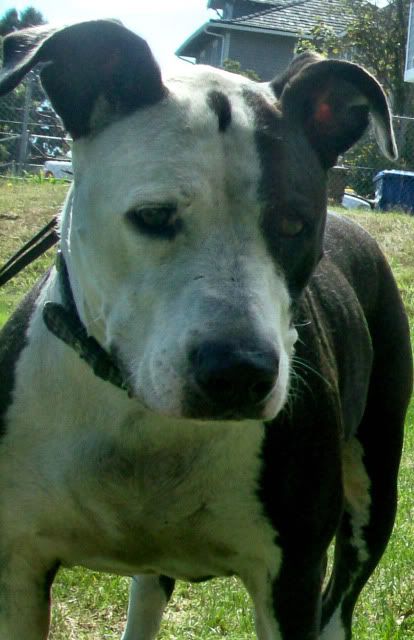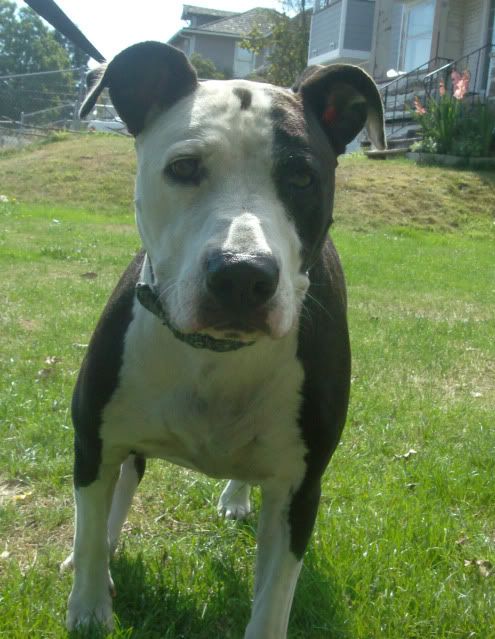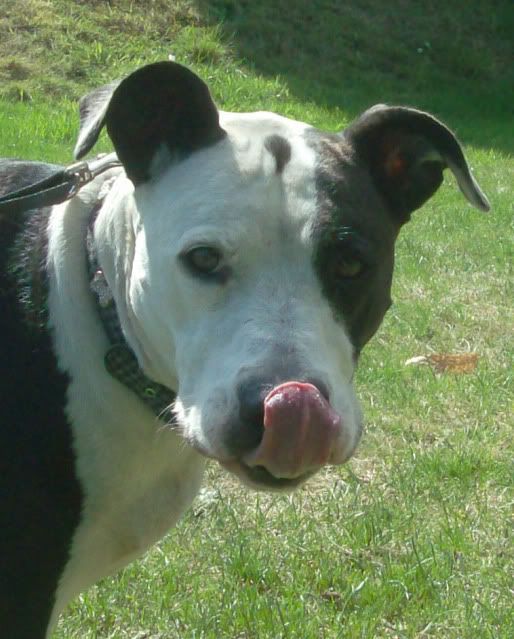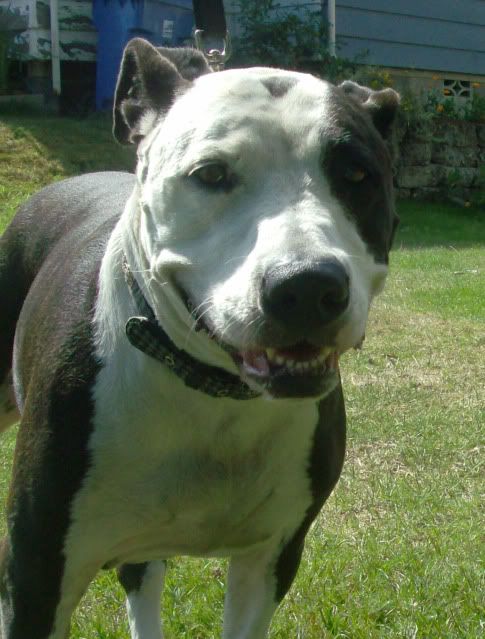 HUGE thanks Karla for making room!