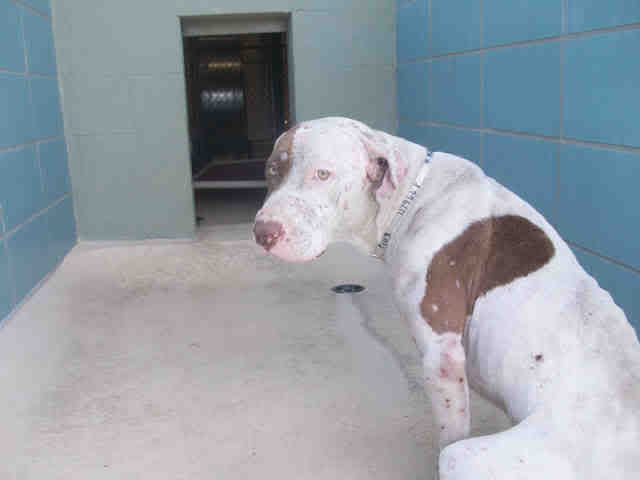 "Monster" is a dog I've been visiting at HCAS fairly regularly. I only wish I had the resources for one more dog because he really has that bulldog spirit I admire.
He looks like he's been through hell and back. He is missing most of his ear and part of his lip has been torn away, and obviously he is covered in scars. He walks with a bad limp and his legs are pretty swollen. It takes him a while to get up, but he'll fight through whatever discomfort he is feeling for a belly rub and a cookie.
He's at Hillsborough County Animal Services in Tampa, FL. I would pull him and transport if a proper foster home could be found...