All in one thread, again. I tried to find my old one but couldn't. So..hopefully I will be forgiven since none of the dogs in that thread are still here anyways. Since this is a bully forum, we will start with the available pit bulls. Need more info, email at
drawashington@hotmail.com
or you can download an application at
http://drawrescue.webs.com/
.
Dotty. This is a SWEET dog. She is 5 years old and Very well behaved with her people. Knows her basic commands. Crate trained, housebroken. Needs to be an only dog. No kitties unless you are VERY savvy adding a new dog to your cat household.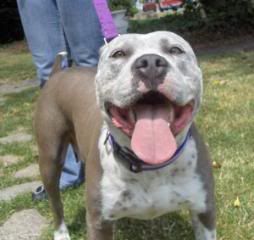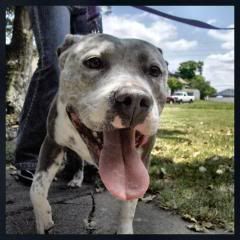 Alfred the old man. This guy attended all of our events with us this summer and was a huge hit. He is a gem of a dog. Angellic in the house or the car. He's a super easy keeper. Excellent with cats, managable with other dogs. He does have a bum hip. Was probably hit by a car in his younger years. but he doesn't care. he would rather just lay around anyways.
Sky is a love..Sky is also a talker. Good with cats and good with other dogs (though she will correct gently if pushed) this dog is really a doll. Another older girl, around 8. Overweight but we are working on that. She also possibly needs surgery for a luxated patella. We are waiting to see how she does with the extra weight off. This is a FUN dog. Guaranteed to make you laugh.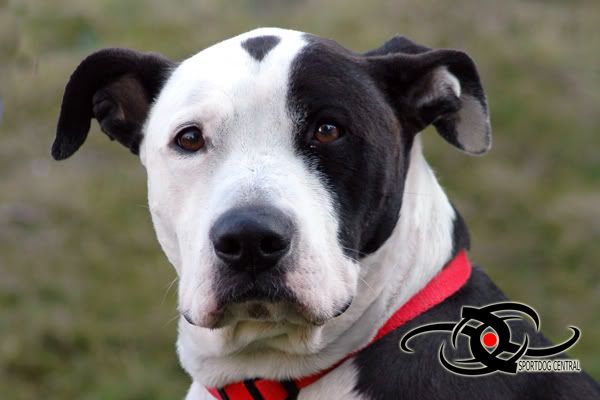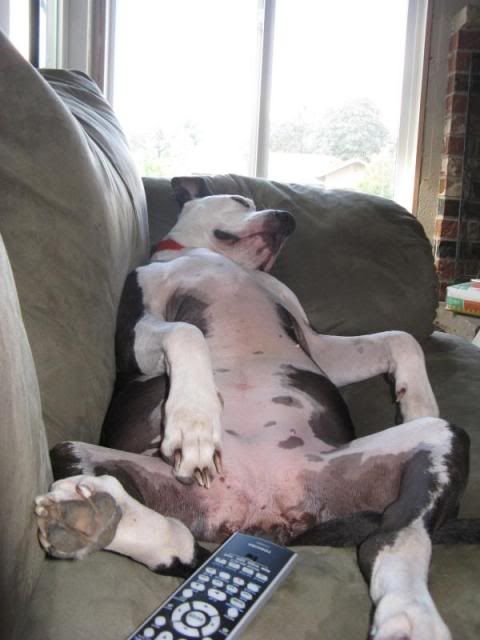 Truffles is a super sweet, suepr fun girl. She has plenty of pep for any bully owner and plenty of down time for the rest. She LOVES car rides, is good with kids, cats and most other dogs. Want a super easy dog? this would be your gal.
Storm was one of four UKC pups we got stuck with. He is a SUPER swet dog. Very gentle and loving. BUt has it in him to be a real pit bull. We have been working on bringing that out in him
He is gaining confidence daily and has turned into an athletic boy from the pudge he was on arrival. SUper obedient and eager to please. Has definite potential for weight pull or obedience. He is nto a hegu dog either. Will likely top out if kept at a nice athletic weight, well udner 60 pounds.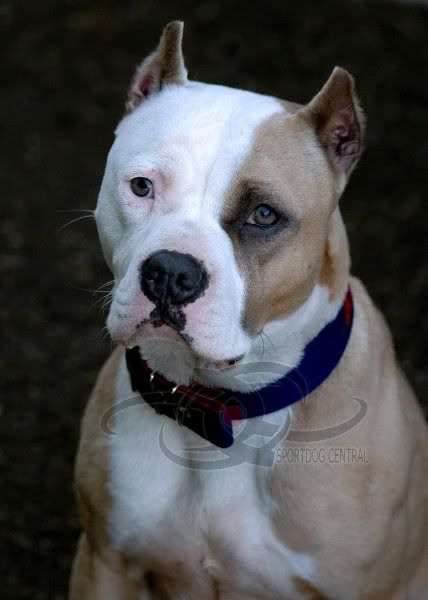 Kisses is Storms little sister. This girl has had teh worst time recovering from ehr past due to demodex and chronic allergies. She will need a grain free diet and allergy meds at least for now. But ehr zest for life and charming temperament make it well worth it. She is a little girl, under 45 pounds, and gets along with absolutely everyone.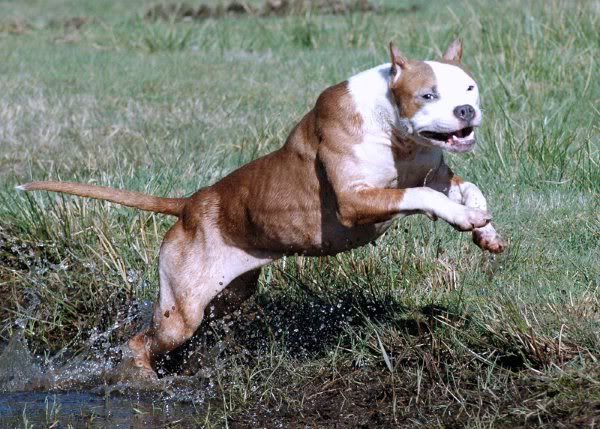 The Flower girls, Daisy, Tulip and Poppy are wonderful young ladies with lots to learn and the willingness to learn it. Daisy, the leader of the pack, is a confident gal who can be a bit reactive with other dogs btu LOVES humans of all ages. Will need to be an only dog or with savvy owners willing to take the time for proper introductions and slow integration.
Poppy is SUPER swet and teh most reserved of the three. She is a complete doll. Could use some confidence building but she is catching on rapidly to how to be a happy dog.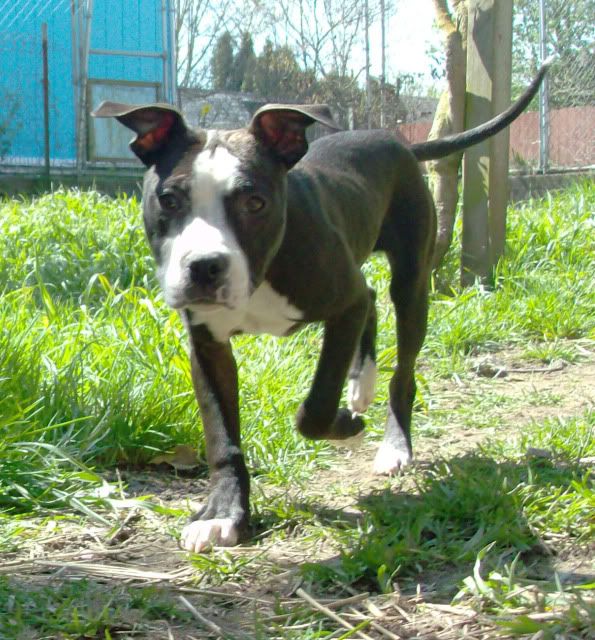 Tulip is a sweet gentle girl who just wants to melt into you and be your best friend.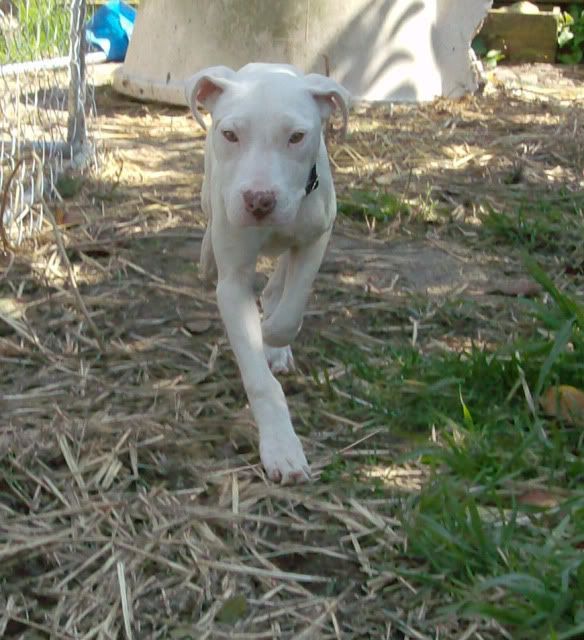 Molly is a new arival and so far is practically perfect in every way. She is small (around 40 pounds) sweet, gentle, adores everyone. Just a really nice little girl.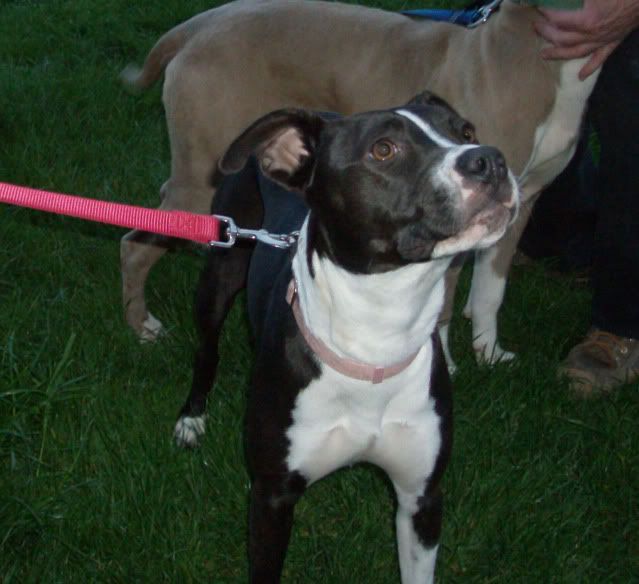 Stryker is another new arrival who is a very typical adolescent bully boy. A bit of a dork and a lot of love. Silly and sweet. Just everything you could expect. And handsome too!